Each year I like to send out reminders for #McHappyDay, so that my readers can feel good about swinging by McD's to pick up a special treat, knowing that their dollar will go further than just making a purchase, but it will be reinvested in the community.
TODAY, $1.00 from every McCafé hot beverage, Big Mac or Happy Meal sold in McDonald's restaurants will go to Ronald McDonald House and local children's charities across Canada 🙂
It's my absolute favourite day for a McCafé 🙂
There's nothing much to it- just show up at McDonald's – either in the restaurant or at the drive-thru, and purchase you McCafé, Big Mac or Happy Meal, and know that $1 from each and every one of those items sold will be going for a good cause.
It feels so good knowing that your dollar is stretching further into the community that you may even consider picking up hot McCafé beverages for everyone at your morning of afternoon meeting, or even for the receptionist at the Dr's office when you arrive for your appointment 🙂
If your kids love Happy Meals, then McHappy Day is the best day to treat them and teach them about giving back at the same time 🙂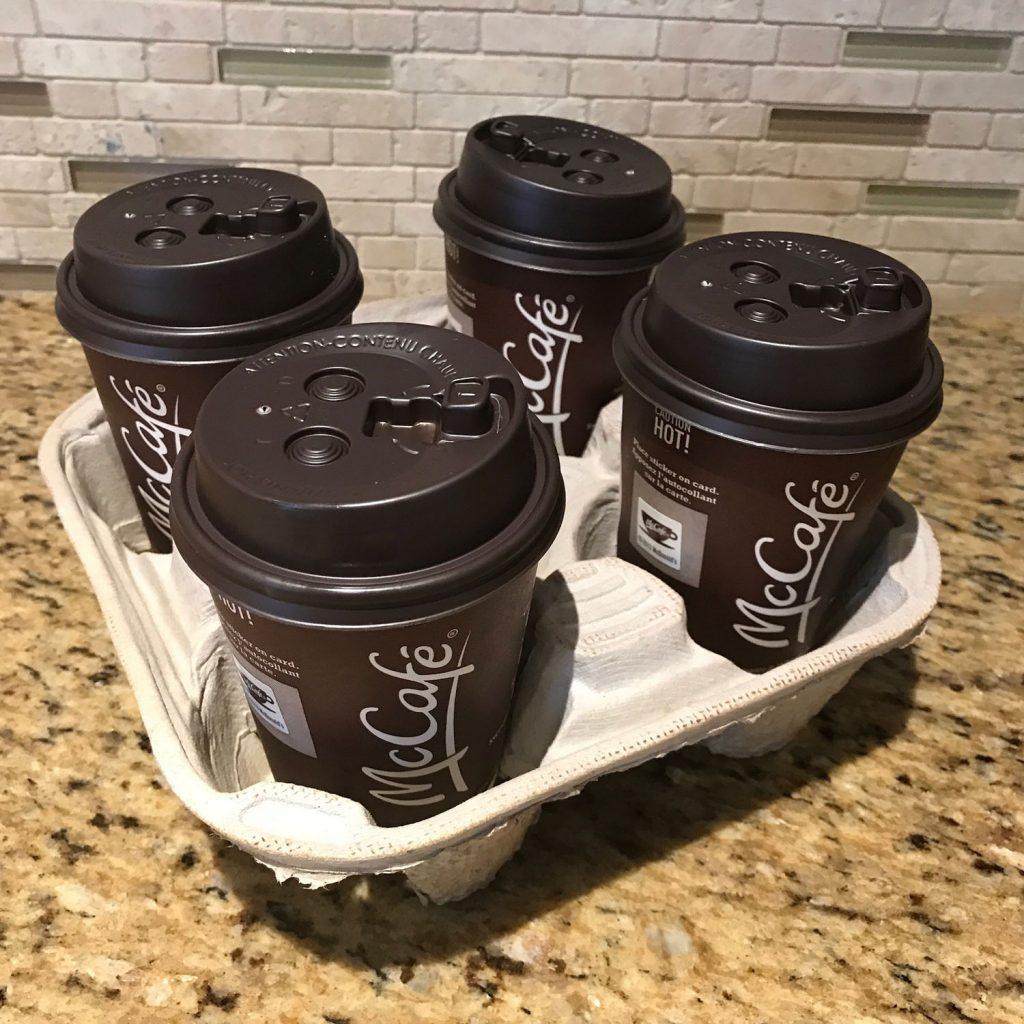 This morning, I swung by the location on St Jean and picked up hot chocolate for all 4 kids 🙂 When they texted me to thank me from the bus, I reminded them that $1 from each was going to support Ronald McDonald House.  I feel this helps to install in them the value that $1 can achieve two purposes 🙂  In truth, that $1 will actually support Ronald McDonald House as well as local children's charities across Canada, but I was texting so I left out th leather part- I'll be sure to tell them after school!
If, like many people, you still don't know what Ronald McDonald House is all about, it is a place that families can go to when their child/sibling is being treated at a nearby hospital and where they find support, care and smiles. Today there are 15 Ronald McDonald Houses in Canada, 16 Ronald McDonald Family Rooms® and two Ronald McDonald Care Mobiles. Since the first Canadian House opened in Toronto in 1981, the Houses, Family Rooms and Care Mobiles have served over 321,393 families of sick children.  For more information on RMHC Canada, you can visit www.rmhc.ca or follow them on Facebook (www.facebook.com/RMHCCanada).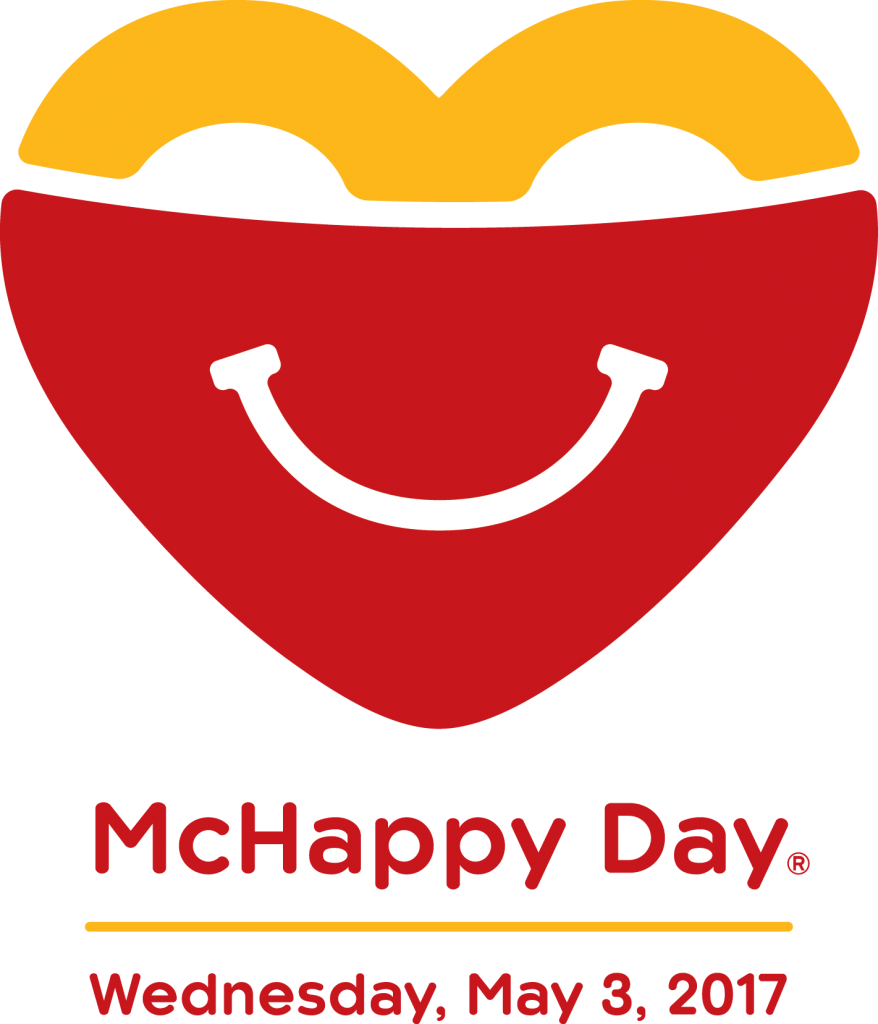 So go ahead – get your #McHappyDay on! You have your choice of location with over 1400 participating McDonald's restaurants across the country 🙂
I'd love to see what you did to get your McHappy on so feel free to tag me @montreal_mom on Twitter & Instagram or montrealmom.com on FB  🙂
Want to share some love with McDonald's as well ?  Here's where you can find them:
McDonald's Canada on FB
@McDonaldsCanada on Instagram
@McD_Canadaon Twitter
McDonaldsCanada on Snapchat (NOTE: Fun customized filters available for McHappy Day today at your local McD's!!!)
Happy #McHappyDay!
Tanya