Summertime often means picnics, trips to the park, zoo and theme parks. Bringing snacks along is a great way to ensure that the family has healthy & fun snacks and is usually easier on the budget as well.
This morning I shared Some TIPS for Grab & Go snacking for summer:
Keep a few sizes of cooler bags handy ( larger when lunch is included or for a bigger bunch, smaller for a quick trip to the park)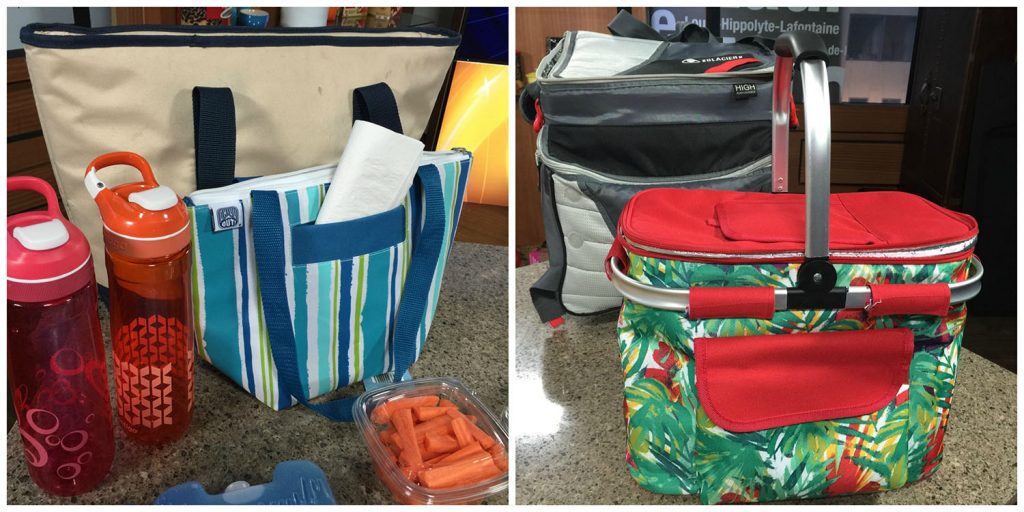 Keep ice packs ready-to-go in the freezer
Don't forget the napkins! ( you can keep them in the front pouch of your cooler bag , if it has a pouch, or in a resealable plastic bag in the inside of your cooler)
Mason jars make great containers- but not usually for theme parks or zoos- check park policies ahead of time as many include a 'no-glass' policy
Create all-in-one dipping jars with hummus at the bottom and Veggies on top: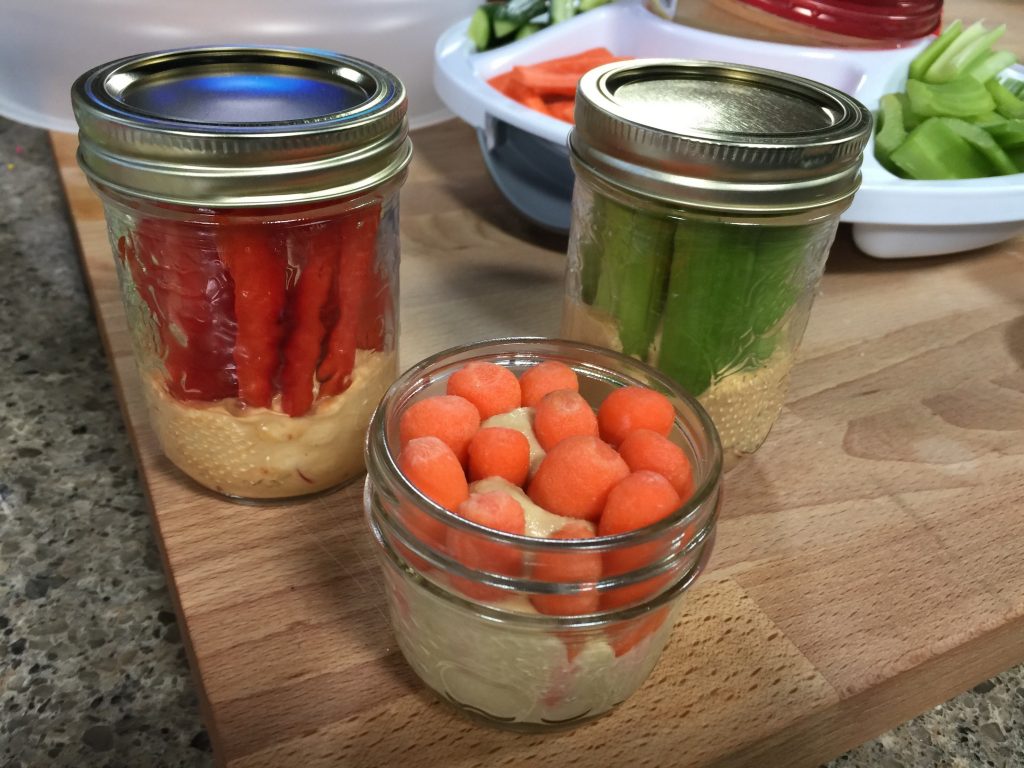 For a bigger bunch bring along a portable veggies & dip platter ( you'll need the bigger cooler for this one!)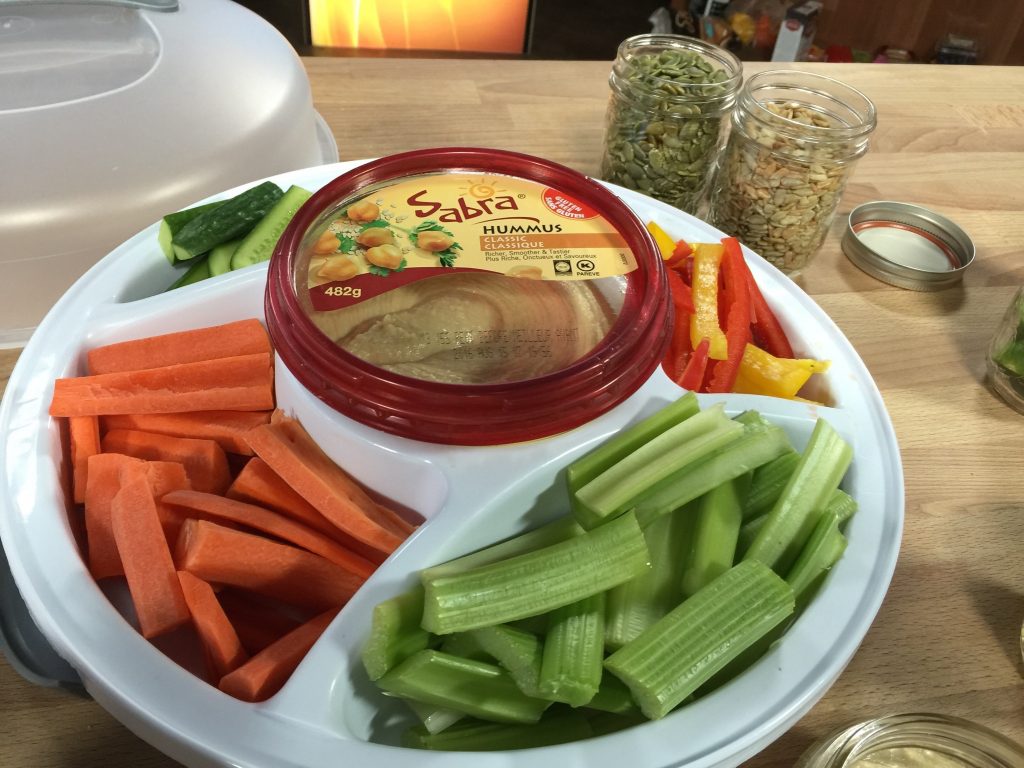 Click here or on the image below to see this morning's segment on BT for these and a few MORE ideas for grab & go snacking for summer: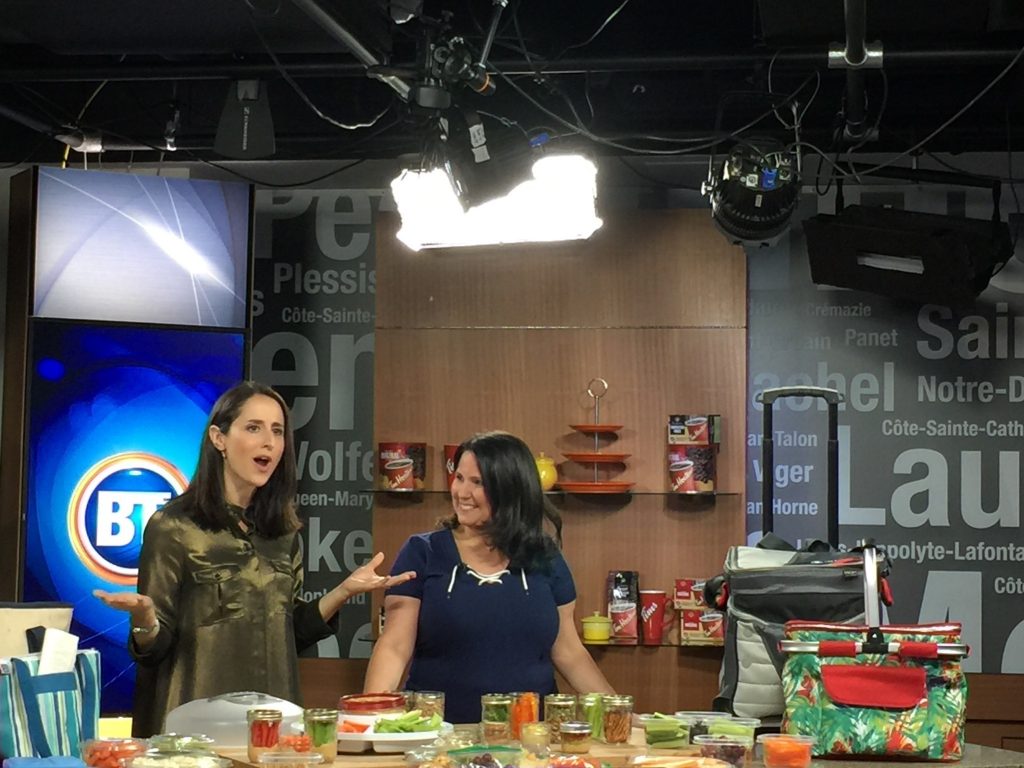 Hummus really is a fabulous snack to grab & go – you can see Sabra's selection of pre-topped varieties by visiting sabradips.ca, or you can have fun customizing your own as shown in the segment.
Wishing you a fabulous day & Happy Snacking!
Tanya