Disclosure: I am a P&Gmom/mamanP&G. As part of my affiliation with this group I receive products and special access to P&G events and opportunities. As always, all opinions on this blog are my own and can never be bought 🙂
My hubby and I have always felt that it was important to instill in our children a sense of social responsibility.
We often take what we have for granted, but we must remember that so many people have so much less than we do.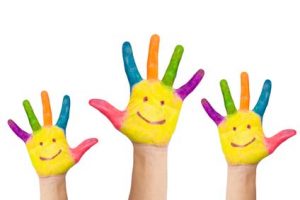 What can we do to help those less fortunate than ourselves?
That can be a very daunting question, because there are so many that are less fortunate, and for so many different reasons.
We start off by attempting to stay aware and help the kids to become aware of the world around us and some of the challenges that people face both locally & globally.
Stopping for a moment to be grateful for what we have, rather than complaining about what we do not.  It doesn't always work so well, especially with kids who find this a difficult concept to grasp, but we keep working on it until they begin to realize.
Once we are aware, it's time to SHARE. We go through the toys in the basement once to twice annually to look for items that are still in good condition but that we don't need or that aren't getting used as much- they would be so very much appreciated by a child who doesn't have so much.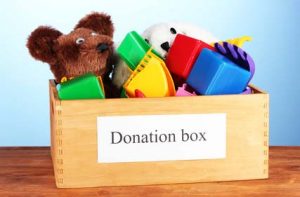 We encourage our children to step up.  If there is something that they know about where they are able to make a difference, we encourage them to do so.  My daughter learned about Free The Children last year and this year became actively involved,together with her friends raising funds for clean water and collecting over 100 toys to be donated to a shelter in time for the winter holidays.
We teach our children not to be wasteful. There's a reason Daddy is always telling you to shut off the lights.  We try not to let the water run incessantly.  We're still working on some of us taking shorter showers…. 😉
When there are events in the community that give the kids a chance to make change, we encourage them to participate.  My youngest just participated in Jump Rope For Heart and raised money for the Heart & Stroke Foundation.
These are just a few examples of ways to get involved and to start to develop that sense of social responsibility.
Through my work with the #PGmom program, I learned of the P&G Children's Clean Safe Drinking Water Fund and I think it is INCREDIBLE. Furthermore, the materials provided on the webiste give fabulous suggestions of the type of events kids can organize with their schools or with their families.  It's phenomenal.
Have you seen the P&G Clean Water packets?
They're quite miraculous (in my humble opinion):
One packet added to 10 litters of filthy contaminated water, stirred & strained will yield completely clean, potable water after 30 minutes.
Watch the video – it's only 41 seconds 🙂
Wish you could do something to get as many packets as possible to those who need them??? That's how I felt when I saw this video. Visit this link to find out how you can help, and empower your kids to help, too!  Like I said, the guidance on how to organize an event etc. is just phenomenal.
As a #PGmom, I am also happy to invite your family to participate in the CLEAN WATER FAMILY KINDNESS CHALLENGE GIVEAWAY by planning an act of kindness this week!
One lucky reader will win a P&G Prize pack (valued at approximately $95) consisting of:
Tide Pods Spring Meadow
Febreze Air Effects Unstopables Fresh
Febreze Air Effects Unstopables Lush
Febreze Candle Unstopables Fresh
Febreze Candle Unstopables Lush
Febreze Fabric Refresher Unstopables Lush
Febreze Noticeables Unstopables Fresh
Febreze Noticeables Unstopables Shimmer
In order to ENTER THE #PGFamilyKindness GIVEAWAY you must:
Leave a comment in the comments section of this post answer the following question: "What act of kindness are you planning to do with your family?" (NOTE: It can be anything – e.g. Gathering toys or clothes to donate, volunteering at a soup kitchen or planning a P&G Clean Water Initiative)
Correctly enter your email address as the winner will notified via email.
Once you have entered by answering the question above in the comments section, Here's how you can get additional entries:
Follow @PGeverydayCA on Twitter (leave your Twitter handle in the comments section of this post)
Follow @montreal_mom on Twitter (leave your Twitter handle in the comments section of this post)
Tweet this giveaway by retweeting this post using #PGFamilyKindness (1 entry for every RT, you can tweet up to 2 times daily- please leave a link to each tweet in the comments section of this post)
Add montrealmom.com/blog to your RSS Feed (leave note in comments that you have done so, use same email address for both comment & RSS Feed)
Write about this giveaway on your blog/website and leave me a link to your post in the comments section (counts as 4 entries!)
Read any other post on the montrealmom.com blog and comment on it (please leave a comment on this post as to which post you read & commented on)
The giveaway ends at 11:59 PM on Sunday, May 3, 2015.  Winner will be chosen at random and will be contacted via email on Monday, May 4, 2015. Please make sure your email address is correctly entered in the comments section as the winner will notified via email. Winner must answer a skill-testing question before claiming prize. Open to Canadian residents only.
Any litigation respecting the conduct or organization of a publicity contest may be submitted to the Régie des alcools, des courses et des jeux for a ruling. Any litigation respecting the awarding of a prize may be submitted to the Régie only for the purpose of helping the parties reach a settlement 
P&G has only provided me with the product that I am using as the prizes for this contest.  The contest is not otherwise endorsed, designed and/or administered by or associated with P&G. By entering this contest you are accepting that, if you win, your contact information will be shared with a P&G PR and shipping agency for the purpose of mailing your prize.  Please allow 4-6 weeks from the contest closure date to receive your prize.
This giveaway may appear on other blogs as part of the #PGmom/#mamanPG program.  However, to be fair, you can only win once per giveaway.  If your name is chosen more than once, another winner will be selected. All winners must be from within Canada.
Wishing you a wonderful weekend where you & your loved ones can experience to joy of giving back 🙂
Tanya