Last week I had the pleasure of attending the Table of Hope gala fundraiser benefitting Share the Warmth. It was a Foodie's Paradise. Held at Windsor Station, restaurateurs & caterers from all over the city set up booths & fed guests samplings (although not always 'sample-size') of their tastiest treats.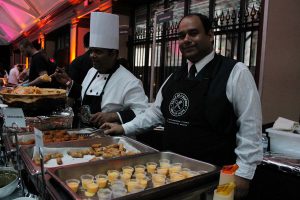 The cover charge allowed entry to the event which was then an all-you-can eat from around the room.  There was great music (some live performances as well) and a silent auction featuring a variety of food-related items. This was the 7th annual Table of Hope unites over 1000 Montrealers and together with its restaurant and supplier partners, seeks to bring awareness, support and demystify the problem of hunger in our city. Share the Warmth fosters the overall development, education and success of youth & increases overall access to food security by offering a variety of programs, including a food bank, collective cooking, youth work & support, school food, music, youth group, summer camp, scholarships, tutoring and mentoring and a second hand shop. The whole idea of Table of Hope is, as the hashtag suggests, that attendees #Eat2Feed those in need. It's noteworthy that in 2013 over $225,000 was raised to do just that. My post would not be complete without speaking a little bit more about the FOOD…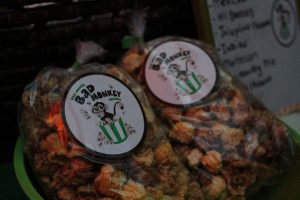 Given that I have some dietary restrictions, I was unable to sample many of the items but the aromas alone had me salivating.  Some of my absolute favourites (that I did get to try) were:
Cashew & Tomato Salsa courtesy of Machiavelli.
La Belle Créole Chocolate with Cardamom, Vietnamese spice & cocoa nibs courtesy of Marlain Chocolatier.
An assorted sampling of All-natural flavoured popcorn from Bad Monkey (a Montreal-based startup – Loved their popcorn as much as their team and their awesome energy!!!)
A Taste of Heaven Biscotti…Made with Mama Mima's special recipe.  I cannot tell you how appropriately names these biscotti are.  And they are not what you expect- they have a soft texture and decadence that both satisfies and makes you crave more.  Both my husband and daughter went crazy for the ones Mama Mia & her family insisted I bring home.
There were so many more delectable dishes to choose from.  I figure that the best way to share them with you will be via the photos.  I invite you to enjoy…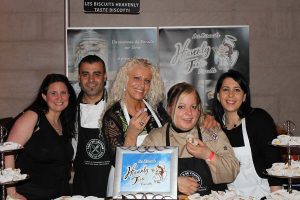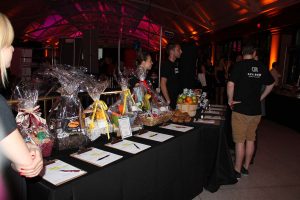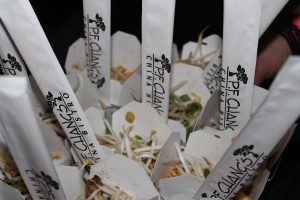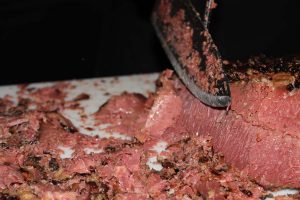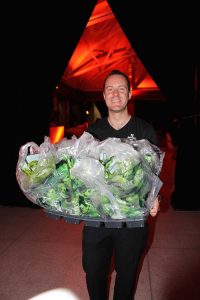 And there was so. much. more….
Thinking you'd love to be at this event next year?
Be among the first to know when it's being held by following @TabledelEspoir on Twitter, or on FB at: Facebook.com/TabledelEspoir, or by subscribing to the mailing list. The event is usually held on a Monday in May, so until that date is set, you may want to program a little note into your calendars called "Table of Hope-tentative" for May 4, 11, 18 & 25, 2015 😉
In addition, it's worthy of mention that there will be another #Eat2Feed event in September & those who are subscribed to the newsletter (or following on FB / Twitter) will be able to hear all about it via those channels!
Finally…always remember that it is never too late to give to Share the Warmth – not only do they accept financial donations, but they are masters at repurposing gently used clothing, toys & household items.  They even have a wish list!
In the meantime, I invite you to enjoy these photos from the event below 😉
Bon Appétit!
Tanya