I have been trying to use up odds and ends of things that I have found in 'the belly of the freezer'…the things I sometimes freeze and then forget about… I made such a discovery last week and I must confess that those chicken pieces must have been frozen either during the winter vacation or last summer…I was fairly certain that a simple 'reheat and serve' would yield a less-than-tasty result…but I had an idea.
I sautéed some onions together with slices of peppers (that were also getting old), as well as a few slices of zucchini and added some salt & pepper.  When everything was cooked nicely, I added a bit of beef-flavoured bouillon to make a "sauce' .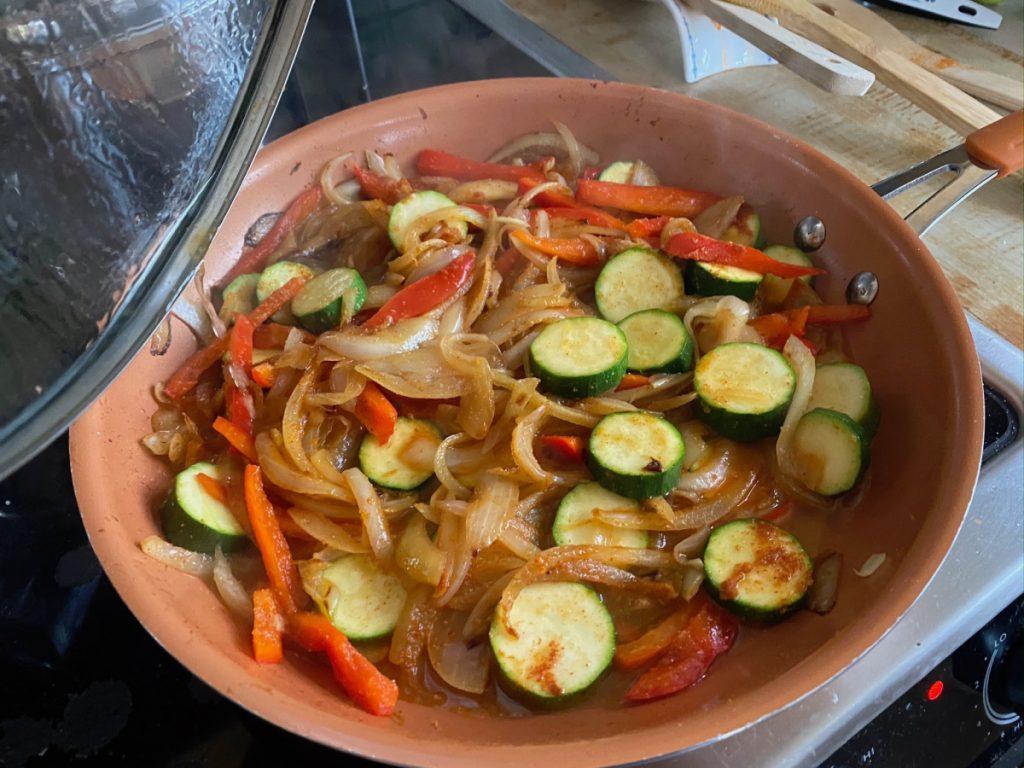 I placed the chicken pieces (breast on the bone), still frozen, in a casserole dish.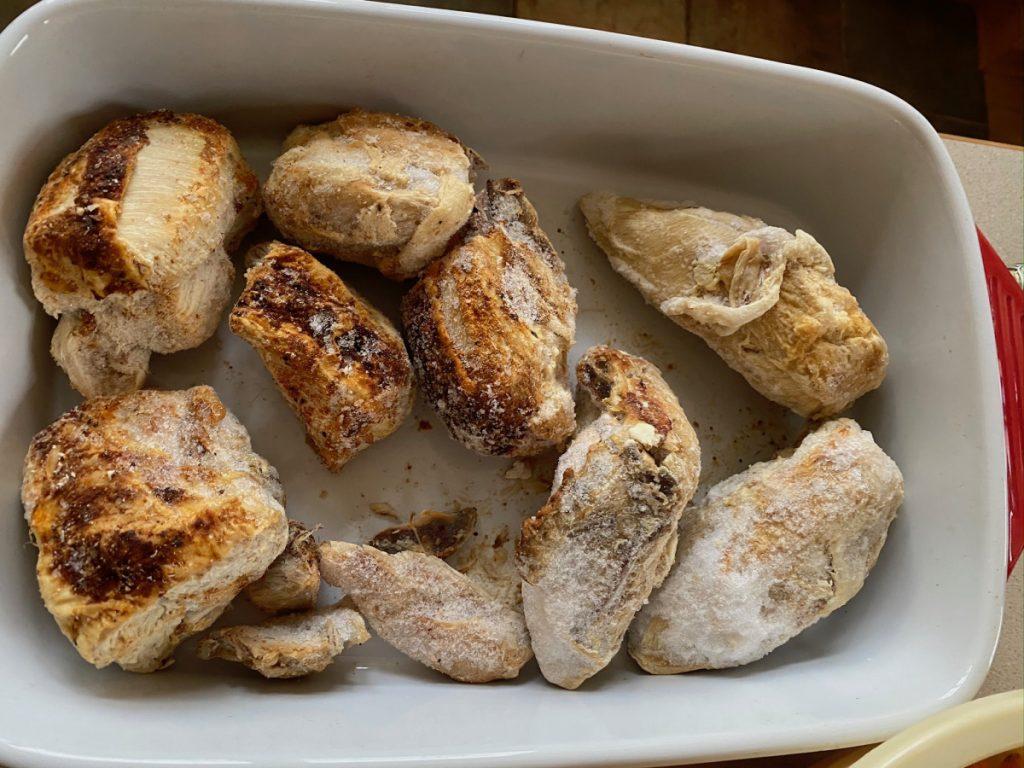 I then covered all the pieces with the sautéed vegetables.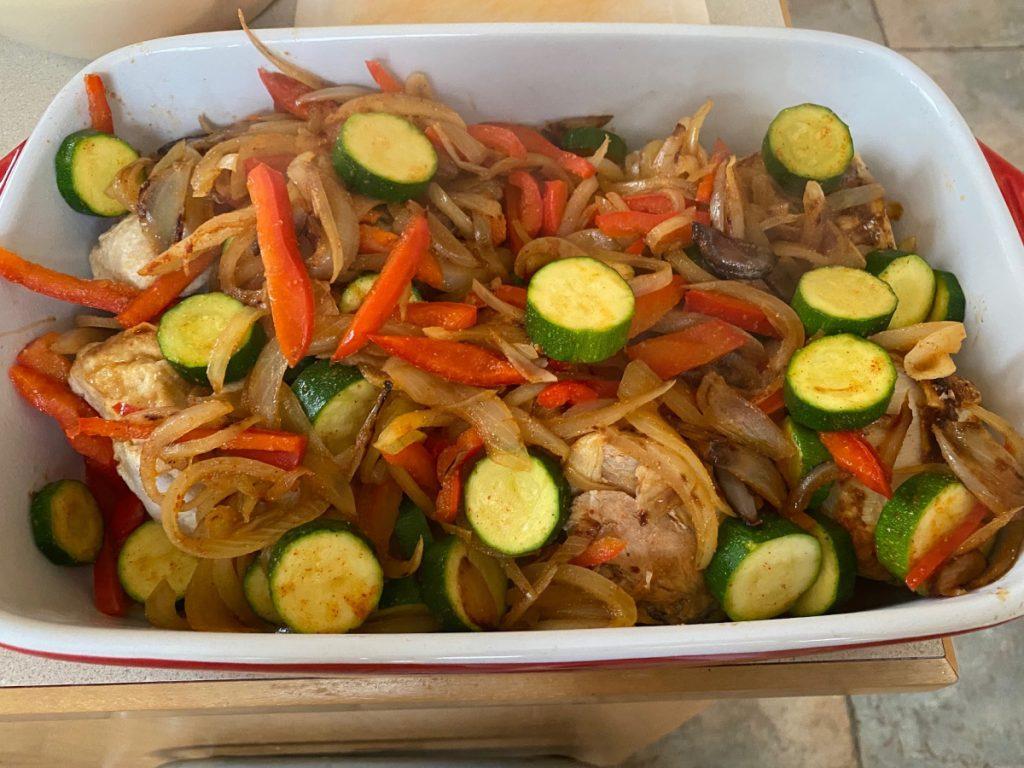 I added a bit of extra hot water straight from my kettle into the base of the casserole dish, just to add a bit of extra 'moisture' to the dish. I then covered it and placed it in a preheated 350 degree oven.  I heated it through (maybe 30-40 minutes?) and the result was DELISH and approved by my hubby and all four teens!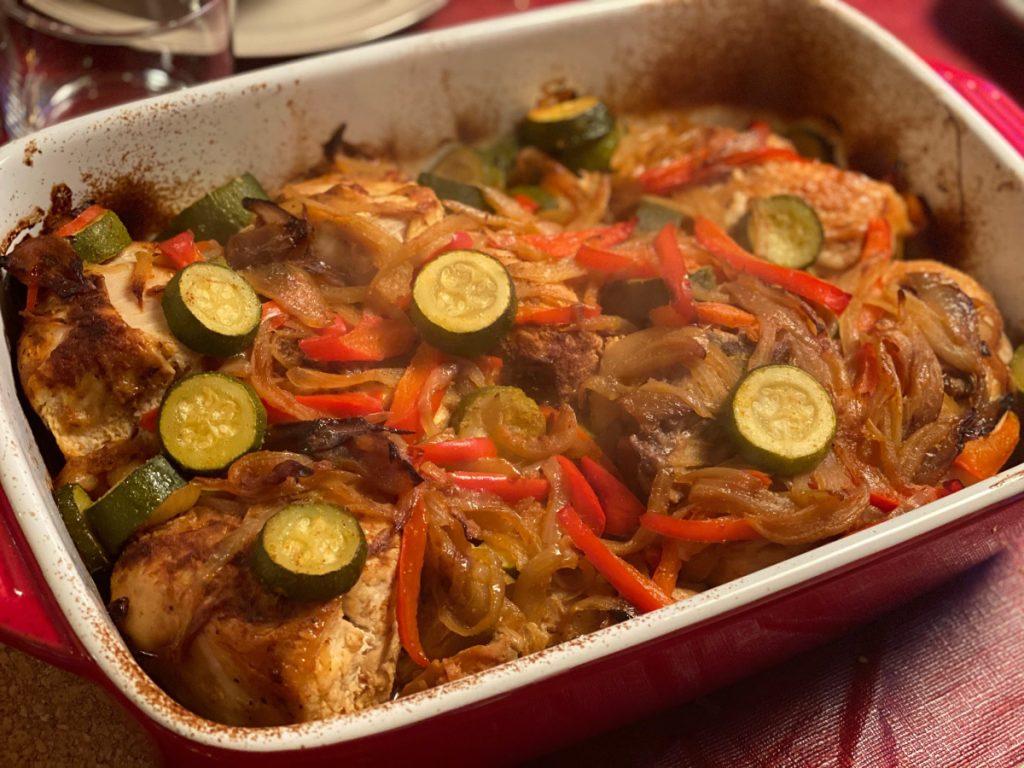 I felt I had to share for all those of you who find semi-freezer-burned chicken pieces in your freezer…They can be salvaged into something DELICIOUS!
Happy salvage mission 😉
Tanya