I had the pleasure of having a mother-daughter date-night with my youngest yesterday to attend opening night of Fancy Nancy – The Musical at the Segal Centre, performed by The Côte Saint-Luc Dramatic Society.
It was perfectly FANCY 😉
The set was straight out of a storybook and beyond the beautiful voices of the cast members, I was struck by how perfectly the live music brought the story 'to life'.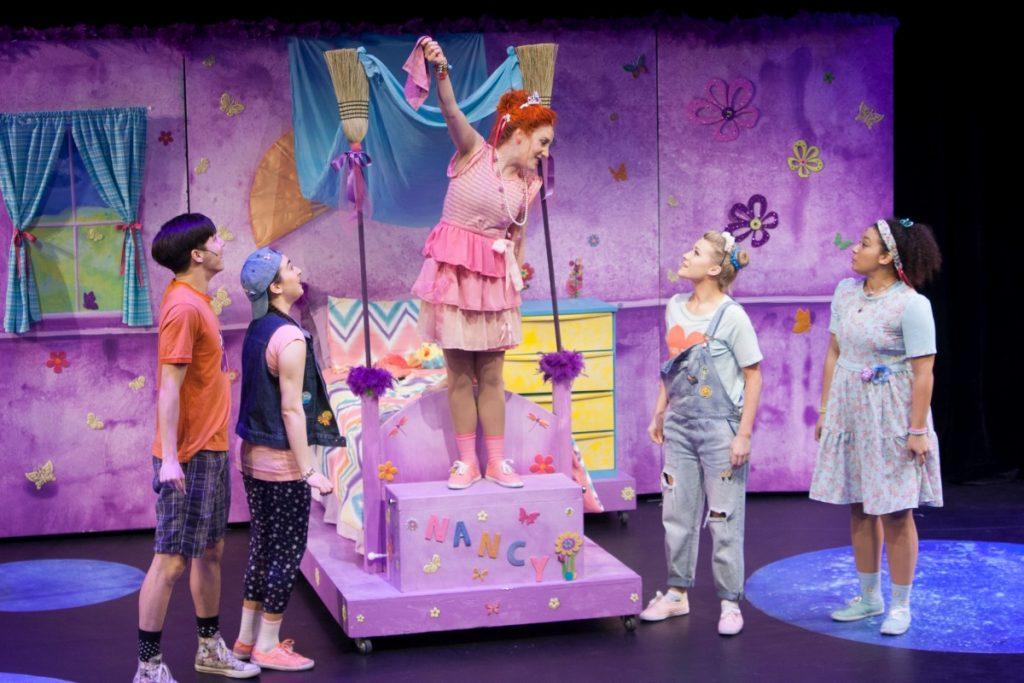 The show had all the components of a Fancy Nancy story – from fancy words explained to Lionel and his silly jokes. Of course there is a moral about friendship and about how to deal with situations that don't always go our way.
Costumes were perfect. Choreography was not too complicated but beautifully done & I especially enjoyed one tap-dancing scene 😉
The cast members played their roles beautifully and for whatever reason, Naomi Krajden (Nancy) kept reminding me of Mayim Bialik when she played the younger version of Bette Midler in Beaches. The mannerisms, the voice & the moxie…Can't put my finger on it but I thought it more than once, so I figured it was worth mentioning 🙂
There were more than a few good laughs…Keep a lookout for a cute (MC Hammer reference !
Overall, the kids enjoyed it and parents/grandparents seemed to, as well.
I was impressed that the show lasted only 1 hour ( no intermission) – perfectly timed for the kids and just enough but not too much for the adults 🙂
Also- If you are wondering what to wear- kids came dressed as fancy or as plain as they saw fit 😉
My daughter gave it the thumbs up, citing that she enjoyed it A LOT, even more than she thought that she would 🙂
Fancy Nancy is a definite DO, especially if the kids are off during spring break. ( Performances through March 5th)
You can check the Segal Centre website by clicking here for showtimes & to reserve tickets.
Wishing you a Fancy day!
Tanya