This past weekend, our family visited Granby Zoo for the first time in years.  It was AWESOME!
We spend some time visiting the animals which the kids enjoyed more than I had expected them to (let's remember that my kids range in age from 9-15).
The highlight of the day, however, was definitely the AMAZOO waterpark. The wave pool, the waterslides and the fantastic Adventure River…we loved them all! I didn't venture into the Bassin Boushikë but the kids loved it…especially when the giant bucket of water turned over!
We actually did not even have a chance to go into the amusement park area- There was so much to do & see in the rest of the zoo.
I'm going to let some of the pictures  & video do most of the talking 🙂
I will just share some photos and a video I took while cruising down the Adventure River in my inner tube.  And YES, of course, my phone was in a protective case!  BTW- Make sure to WATCH THE VIDEO at the bottom of the post!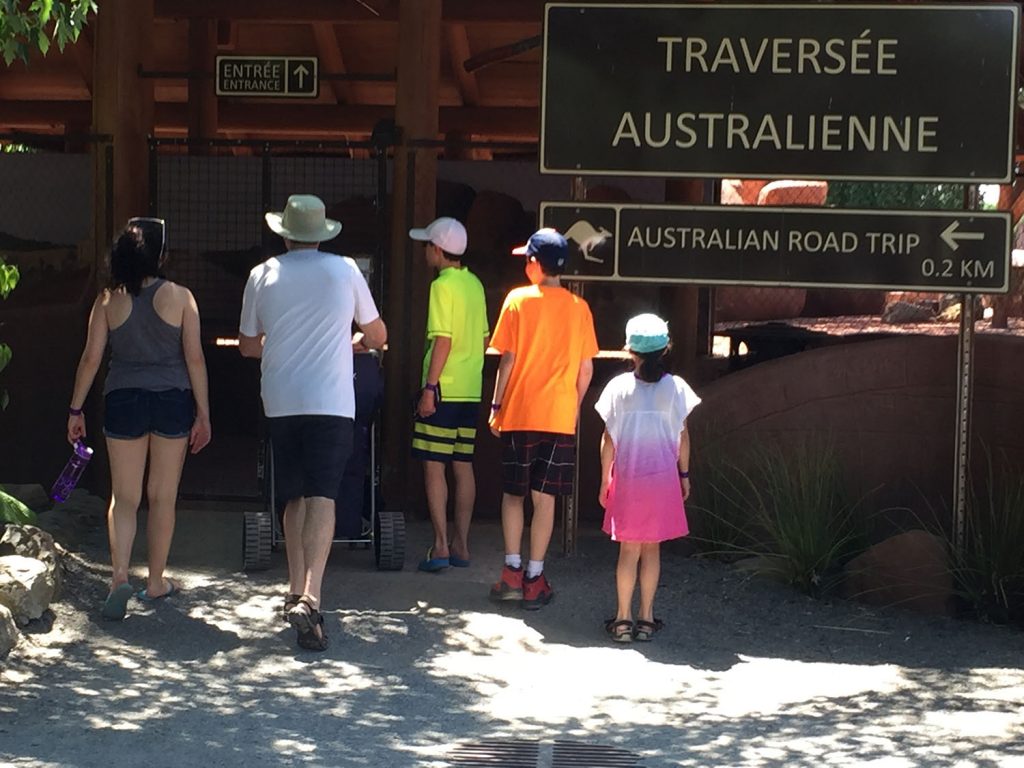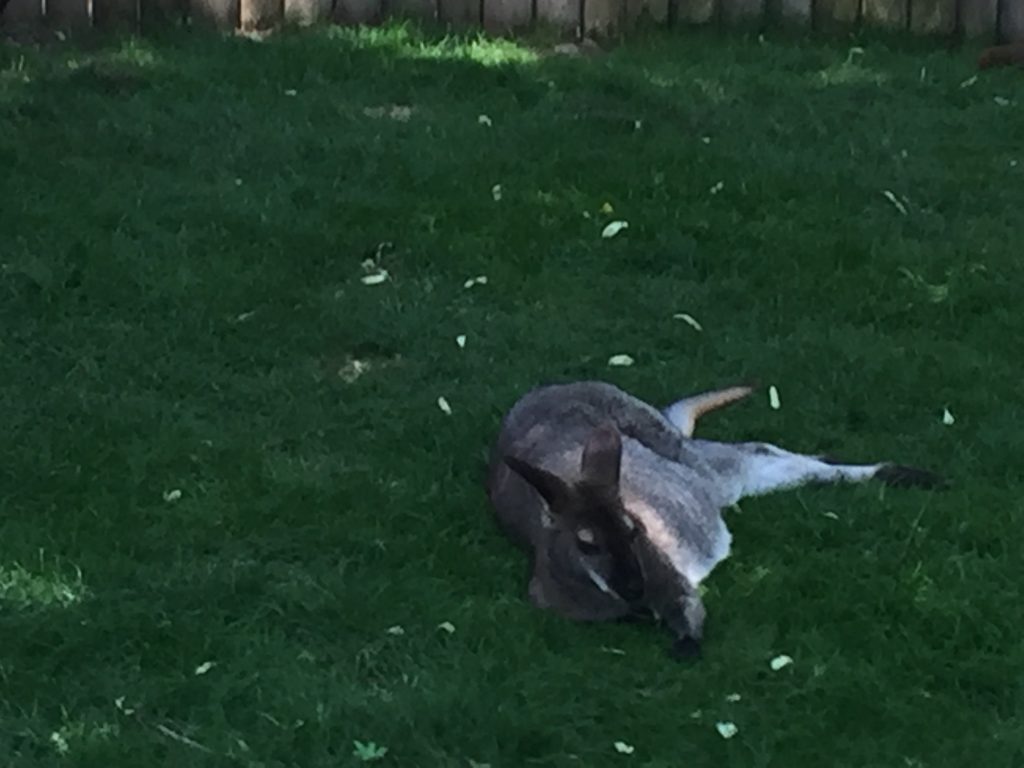 We then moved on to Asia 🙂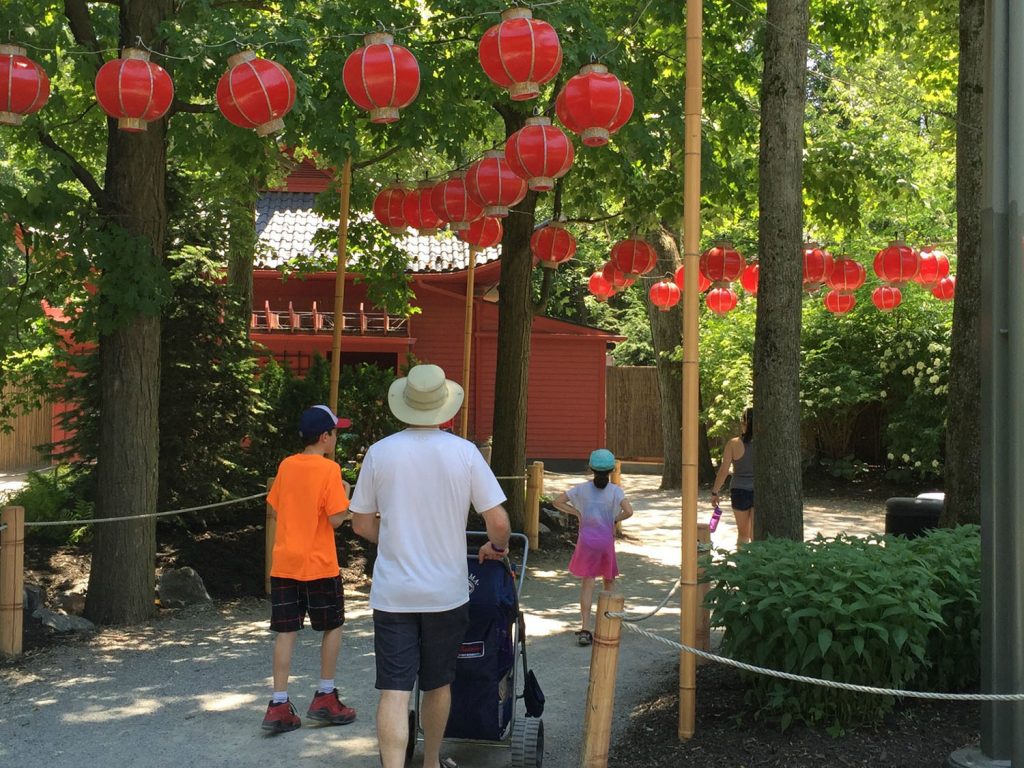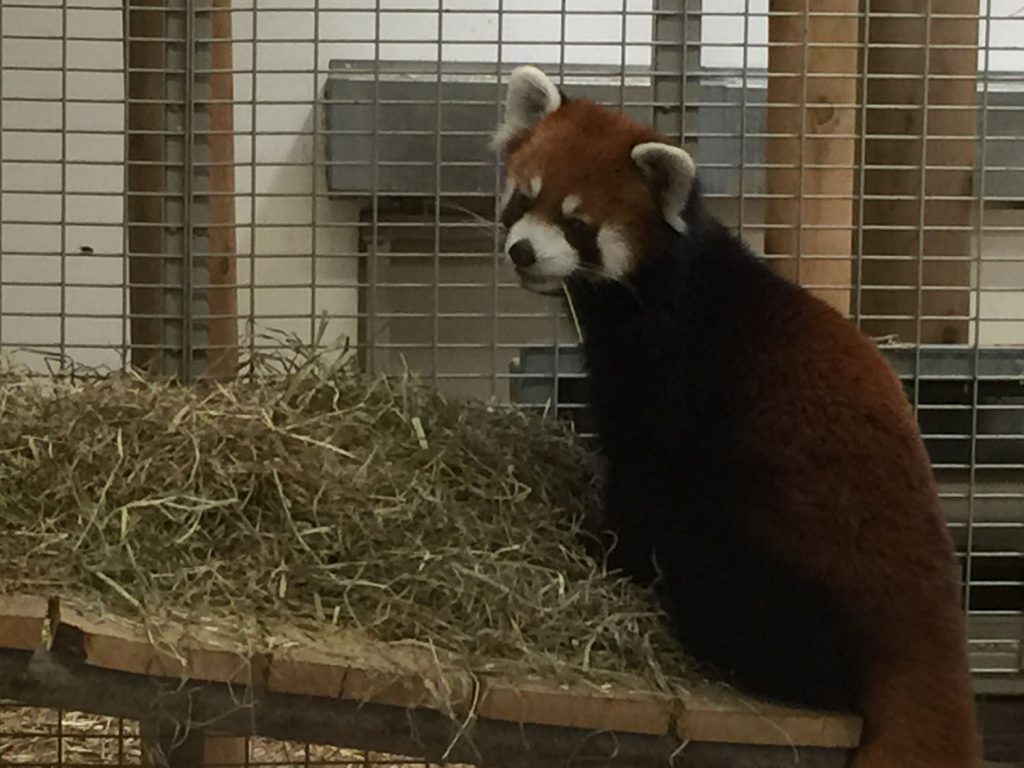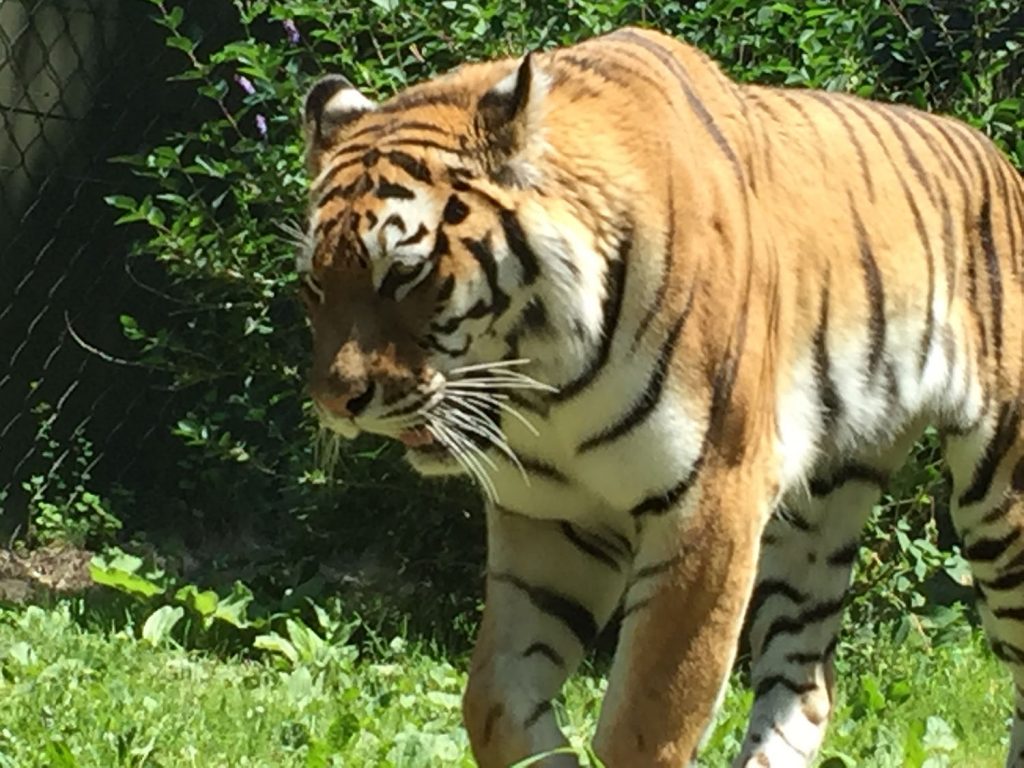 After finishing up in 'Asia', we headed to Restaurant Le Marché which was nice & cool. We picked up some fries to enjoy with the lunch we had packed.  YES you can bring your own food into Granby Zoo!  Just remember not to bring any glass bottles or containers ( safety reasons) and please do NOT attempt to feed the animals. Worth mentioning that Restaurant Le Marché also has washrooms and a water-filling station where we were able to refill our water bottles to stay hydrated for the rest of the day.
It was time to head out to the AMAZOO – the waterpark section of the zoo. WOOT!!!
Truthfully, this was the part of the zoo that I was most excited to see.  The AMAZOO has recently undergone a $3-million renovation including the Adventure River and I was super excited to hop into an inner tube to try out that river!  ( I happen to love the 'Lazy River' concept of just floating along in an inner tube.  Usually, at any given waterpark our family visits, this is my preferred part 🙂
Can you see that I'm excited?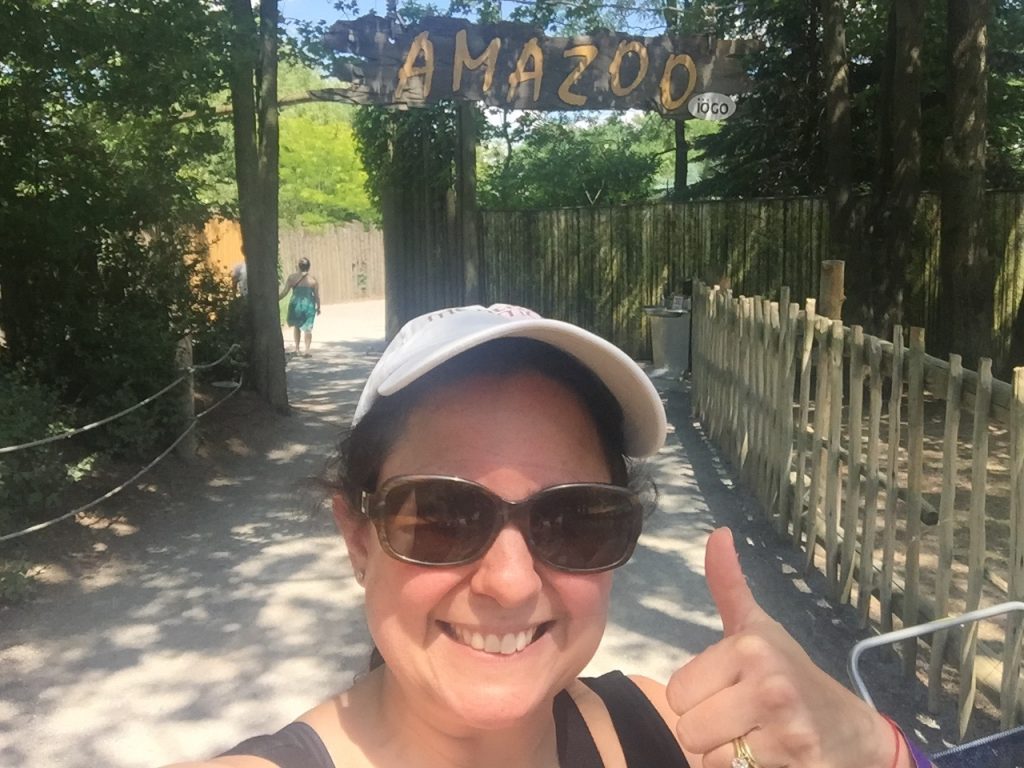 We found a spot to leave our stuff, took off our cover ups & the kids went to play in the Bassin Bookishë water play area to cool off for a few minutes while my hubby & I took a little break 🙂
We then started to make our way to the Adventure River. Despite my usual inclination to always keep our feet protected, we chose to leave our flip flops with our stuff because we did not think there would be a place to leave our flip-flops on the side of the ride. MISTAKE. It was  HOT day so our feet were burning…AND there are places to leave  your flip flops while you embrace upon the rides.  TIP: Always keep your flip flops on unless you are actually in the pool or in line for the slides! 
Well, since our feet were burning we decided to make a pit stop at the incredible wave pool. The kids & the hubby went in, while I just cooled off my feet and tried to capture a decent picture for the blog 😉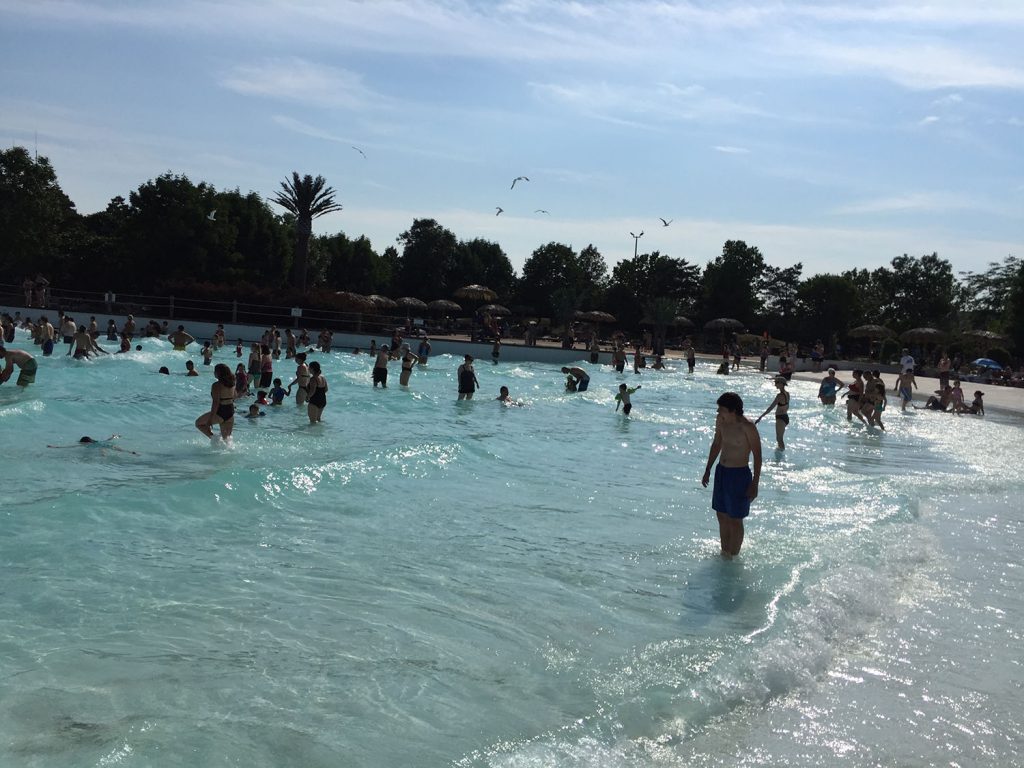 They loved it, but it was time to get to the River…I wanted to try that River!!!!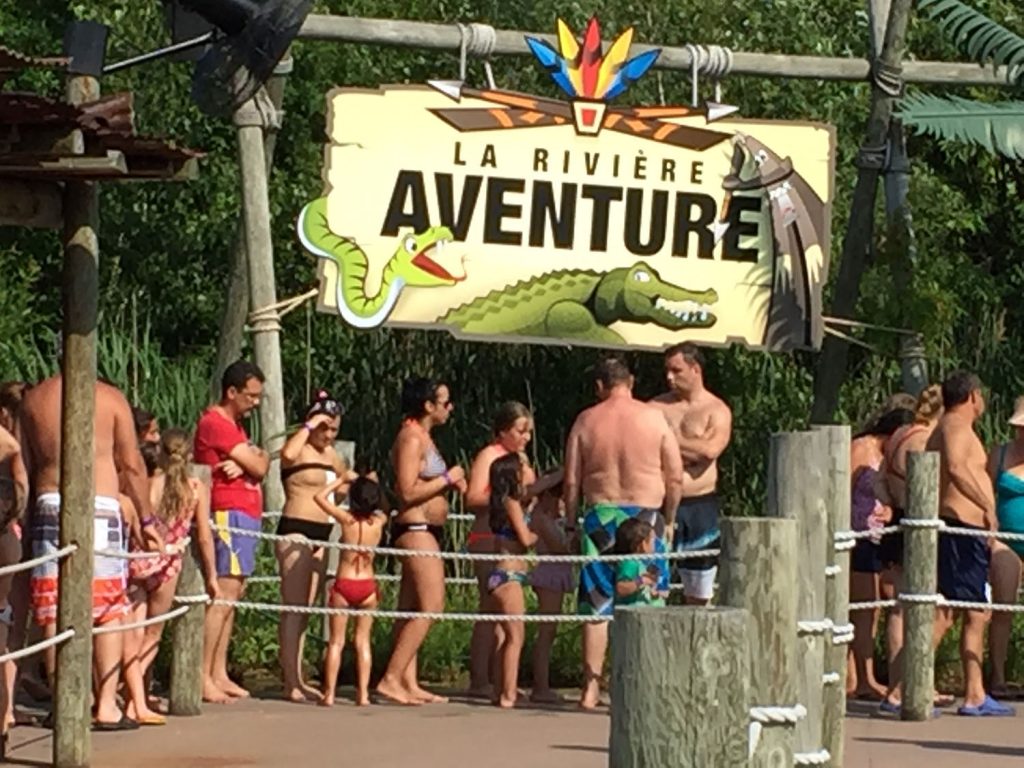 I zoomed in to get a nice shot of the sign, but the line was longer than this.  The good news?  It moved at a better pace than we expected!
When we got in, I desperately wanted to try to capture everything on video..
My first video on FB Live, was a bit of a flop…as in I almost lost my sunglasses in the water…that will teach me not to heed the warning to wear sunglasses straps!  I definitely will on our next visit. They are available throughout the park for about $7…way cheaper than replacing my sunglasses!
The better video is the second one which I originally did live via Periscope. You won't be able to see the fun comments and questions I was getting from viewers throughout the ride, but you will be able to hear my responses- Someone thought I was at MGM in Las Vegas!
I am sharing them both with you here:
FB Live:
Periscope:
After our awesome river ride, we headed out towards the brand new waterslides.  There are 3 of them and when you line up, the line goes quicker than you might expect because people are going onto 3 different slides at the top. TIP: Pay attention to the indications on the stairs to see if you are in line for Blue, Red or Green 🙂 
After the waterslides, we went back to the wave pool and this time I joined the kids. It was a BLAST!!!
We could have stayed longer but our kids were invited to a party so it was getting close to leaving time. We changed into dry clothes and on our way out walked through Africa 🙂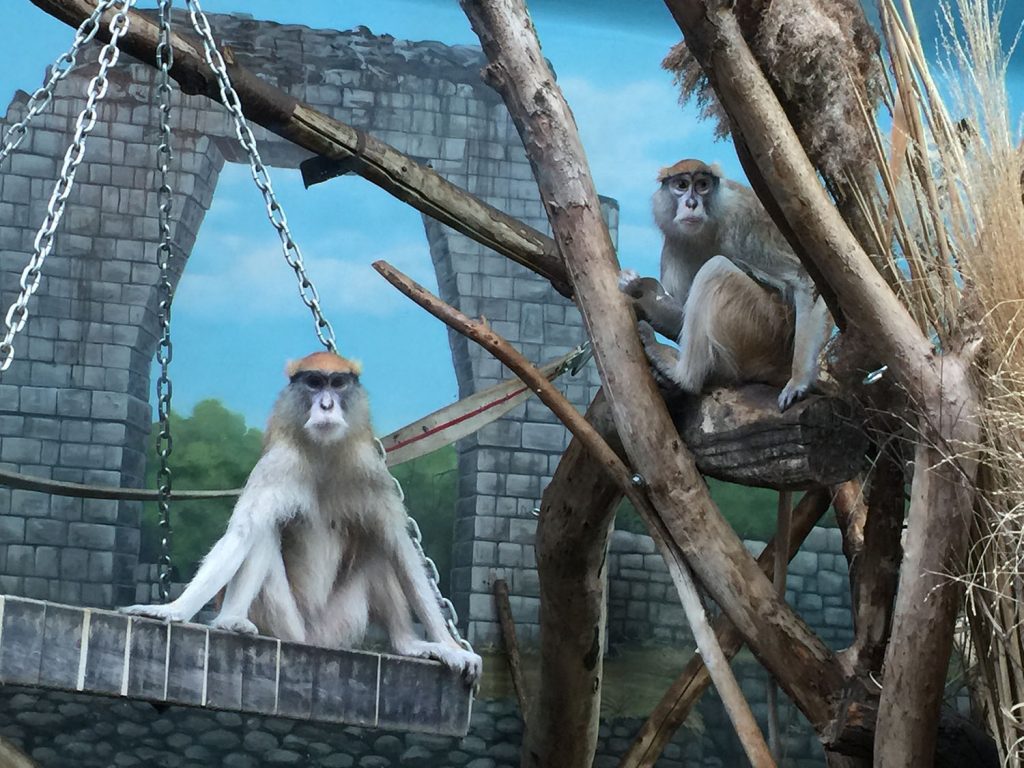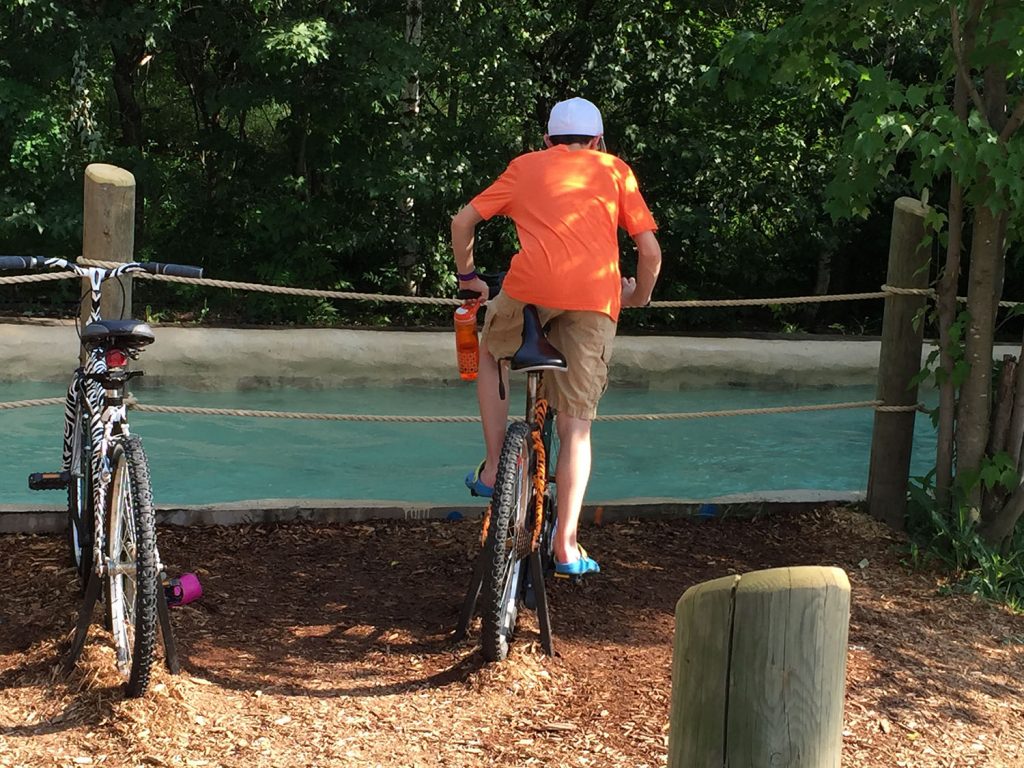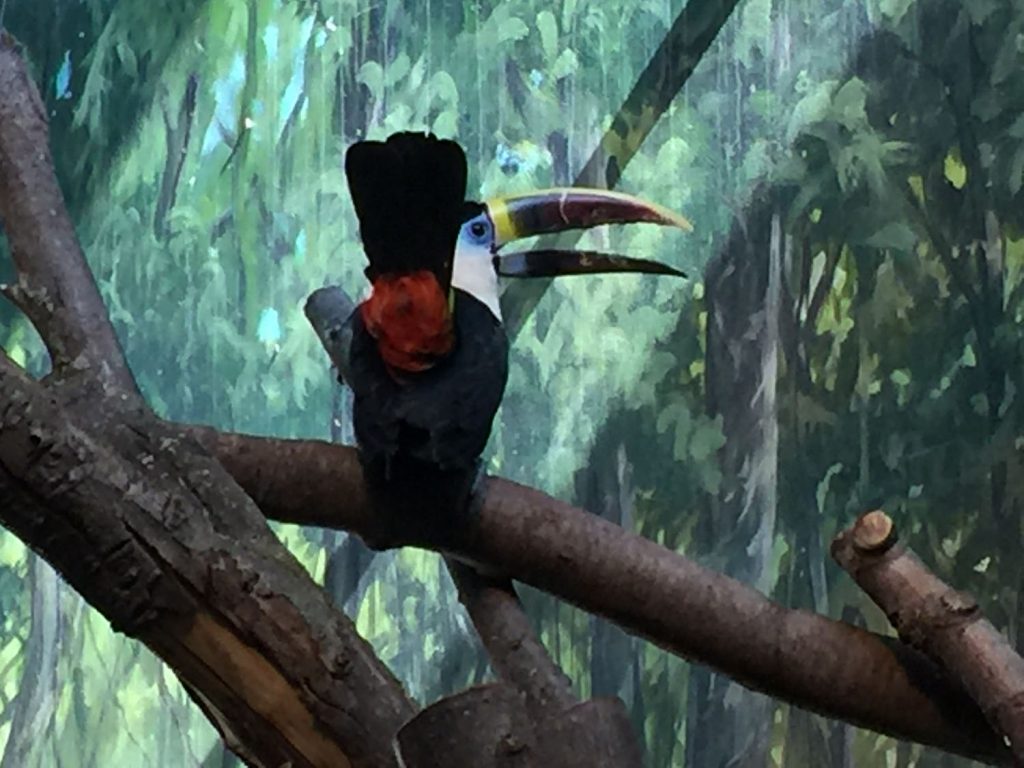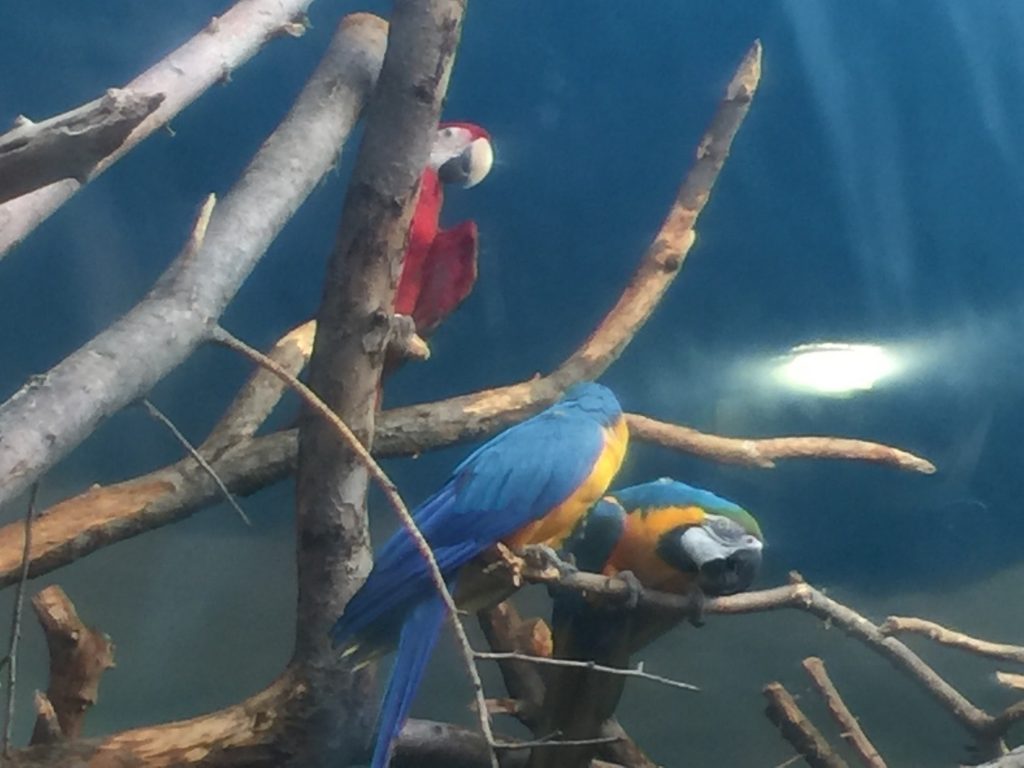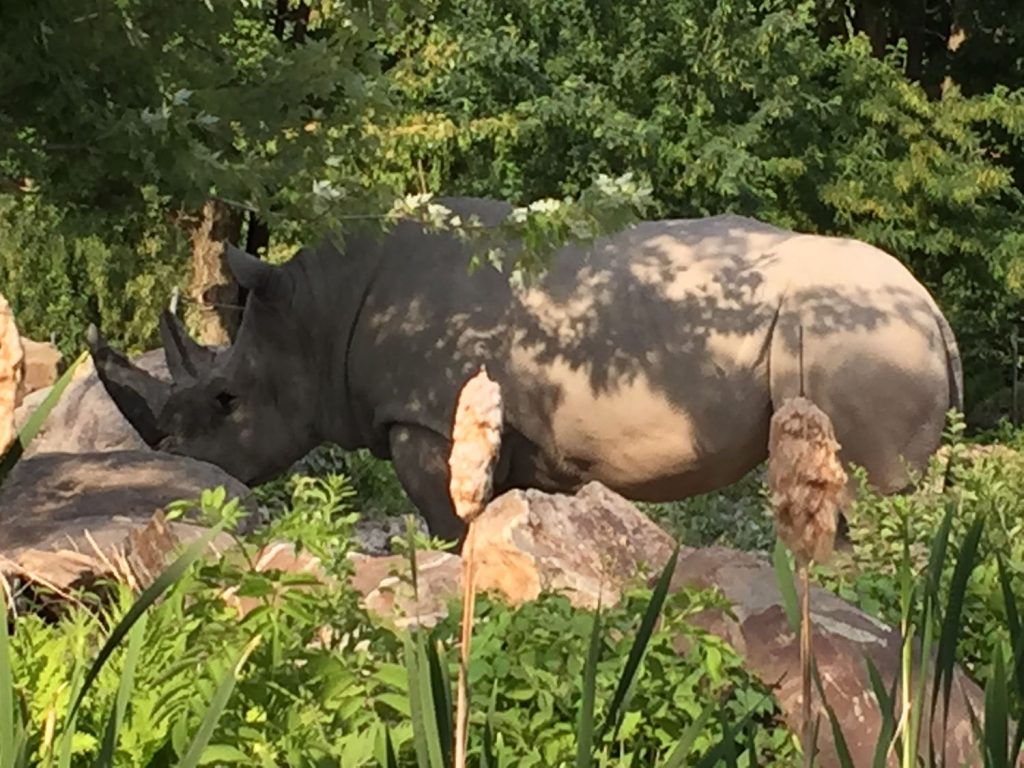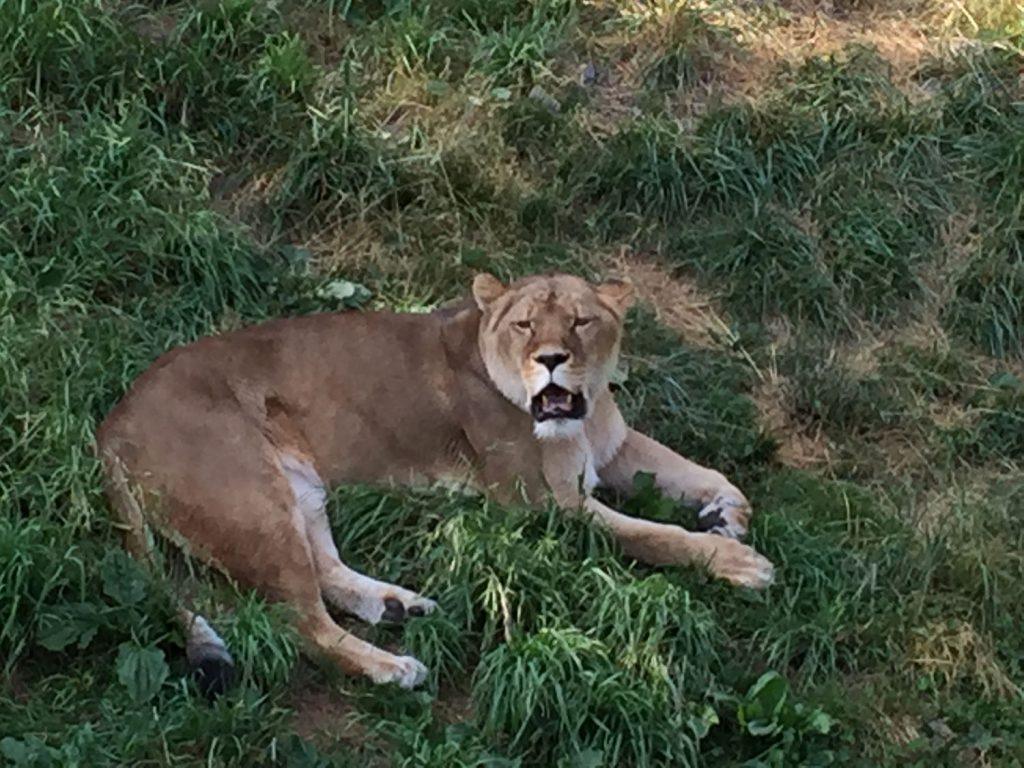 It was really time to leave and we did not even have the chance to visit the Parc Johnny Quest Amusement Park area.  To be honest though, the experience was beautiful even without it.
What an amazing day! And to think that Granby Zoo is right here in our own backyard…
If you are staying close to home this summer, a trip to Granby Zoo will definitely offer you summer memories to last 🙂
Here are some TIPS & TIDBITS that are worth knowing if you are thinking about visiting: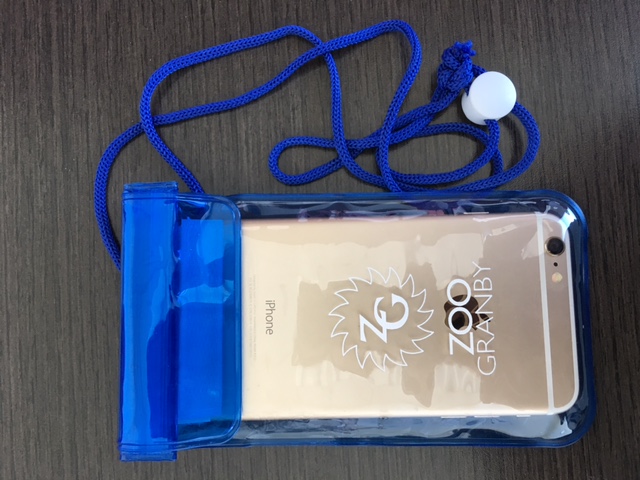 We purchased the pouch shown above to hold our phones.  They were available for $7.99 each at Boutique La Brocante right as we entered the zoo. They warm you however NOT to submerge your phone in water in the pouch as there have been instances of leakage.  In other words- it's not a guarantee- it's at your own risk.  That said, I was thrilled with mine as it gave me the ability to broadcast live from the Adventure River…but that said, this is my work so sometimes I take risks for my readers 😉   You may prefer not to do that…If you do, be sure to tightly seal each of the triple seals.
Re: the pouch-If you do choose to use it for your phone: make sure that the camera lens is on the clear plastic side and not the blue side of the pouch. Also, make sure it can see 'out' of the pouch & is not tucked under the protective flap 🙂  Note: You will not be able to effectively take selfies while your phone is in the pouch do to the blue colour on the other side.
We brought our beach cart to haul around our towels, food, etc.  This was a GREAT idea. Some people brought wagons. If you don't have one or forget- no worries – you can rent one for $9.99!
Bring refillable water bottles- It gets hot in the park
As mentioned earlier- Yes, you can bring your own food but no glass is permitted in the park.
You will NOT be permitted in any of the pools, waterslides or on the Adventure River if you are wearing clothing it made of natural fibres such as cotton, linen and hemp.  They watch this closely.  My husband was stopped twice to verify that his shirt was not made of cotton ( it was not- but from a distance looked like it was)
Make sure your glasses/sunglasses are on a strap.  I regret disregarding the signs posted all over the park….
Check out all of the rules & regulations BEFORE you go. Click here to see.
There are Cabana rentals available for $89/day.  We did not do this but it would have been great to have a shaded are to leave all of our stuff and to get a bit of relief from the hot sun…
We noticed people speaking about staying overnight camping to make it into a two day stay, visit the Granby Zoo website to learn more- there are also packages with various hotels in the area
If you are planning to go more than once or for more than one day, consider the season pass available for $60 per person
As always: DON'T FORGET your swimsuits, towels, hats, sunscreen & flip flops!!
What else can I say? This was an incredible part of our #61DaysOfSummer!!!
GO and HAVE FUN!!!!
Tanya