I find it so funny how when summer is coming to a close we think to ourselves that when the kids are back to school, and the routine sets in, we'll have a little more time to 'breathe'.  Sometimes that's true, but not always, and for our family, it certainly has not been true this year.
Work has been crazier than ever, we had a big family milestone event that required a lot of planning and there seems to be little or no down-time.
In fact, our only downtime has been when we are able to cozy up and get our Netflix on 🙂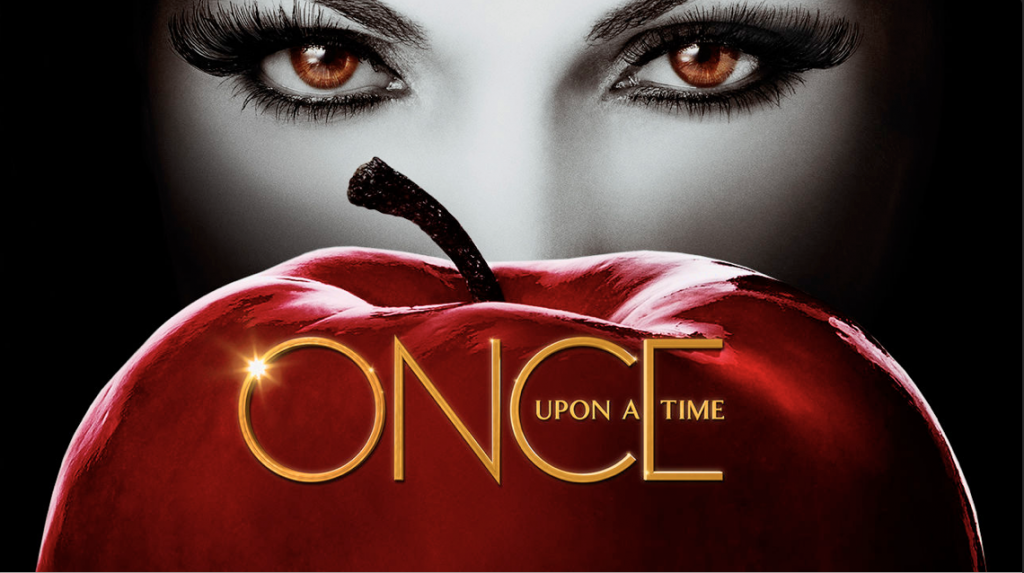 As a family, every weekend we watch a few episodes of our beloved Once Upon a Time. If you haven't seen it or don't know what it's about, I recommend it. Note: There is definitely some violence but it's done in a way that my youngest can handle ( e.g. hearts are 'ripped out' but there is zero blood involved. In fact people can live without a heart- which is possibly a problematic message, but the way it is portrayed fits within our family's comfort zone.  If you are concerned, screen a few episodes before deciding for your family).
Sometimes when we watch, I needlepoint so that I am part watching-part listening, but I am relaxed and with my family 🙂
We are definitely a popcorn family but truthfully, this fall, our Netflix snack of choice has been Cape Cod Chips – the reduced fat version usually ( but not always) from the giant Costco bag!  Often, we squeeze lemon juice on our chips prior to eating them…I know it sounds weird, but if you like lemon…try it…then let me know what you think.  We have a friend who says she can no longer eat chips plain after she tried it LOL!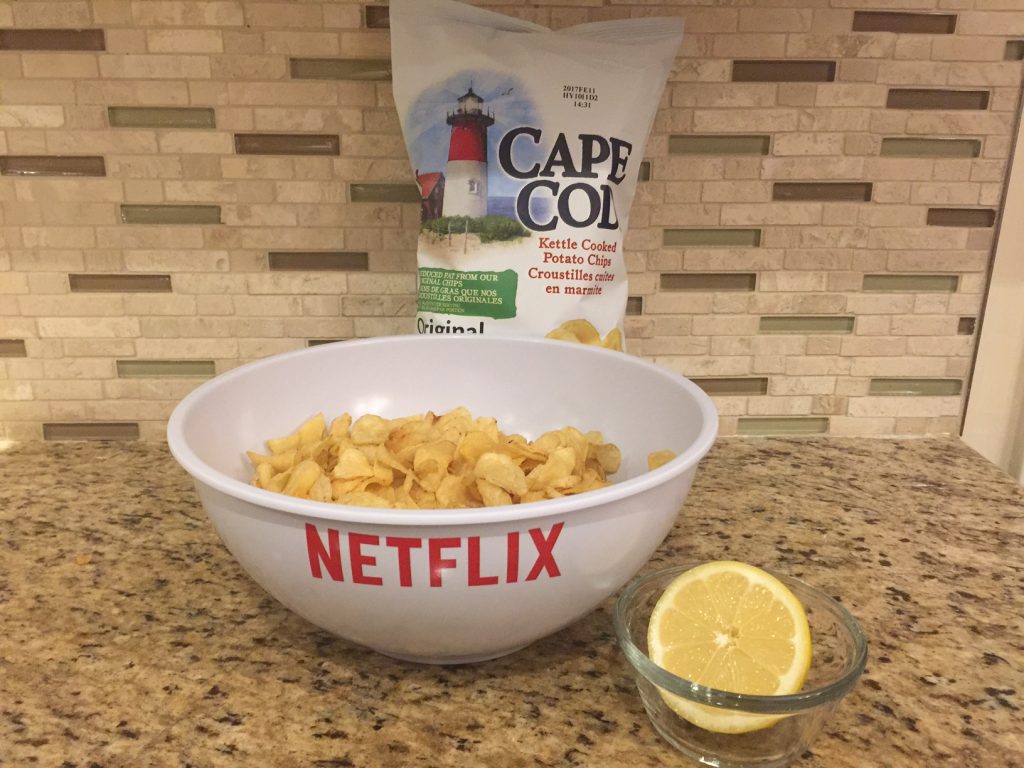 Confession: I wrote this post 2 months ago & found it in my 'drafts' folder, unpublished, just waiting for the photos to be added. ( I actually had to change the text from '…are soon having a family milestone event…' to  '…had a big family milestone event…'. Does that illustrate just HOW crazy it's been?  So… we've since finished 'Once Upon a Time'…and I still recommend it for family viewing!  If you're looking for a great binge this holiday season with kids who in their 'tweens' or older…INDULGE!  If your kids are younger, you'll want to screen an episode or two prior to ensure you are comfortable with the content.  I say this because different families have different thresholds .
Does your family have a favourite series that you snuggle up to watch? What are your favourite treats when you do? I'd love to know!
Happy Streaming  & lemon squeezing 😉
Tanya
Disclosure: I receive free Netflix streaming as part of the Netflix #StreamTeam. As always, all opinions contained within my posts are my own. 🙂