I had to run into the mall at Fairview this week and from the doorway of Winners, I couldn't help being drawn to the great pieces that they were carrying to decorate kids' rooms.
There were these great headboards and mini chairs with ottomans, etc. all made out of sports ball material- they had soccer, baseball, basketball & football. I went in and even took pictures to share with you. There were some on the main level and some on the upper level. Really Fabulous pieces. The headboards were $99.99, if I recall correctly. The mini chairs were priced at $119 and the ottomans at $29.99.
A nice selection of sports-themed sheets was also available.
Note that these were spotted Monday at the Winners-Homesense at Fairview Pointe Claire- I have no idea as to how many are left or if other Winners-Homesense stores are carrying them.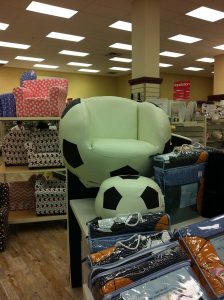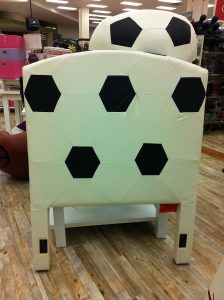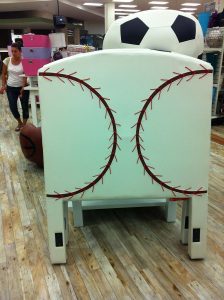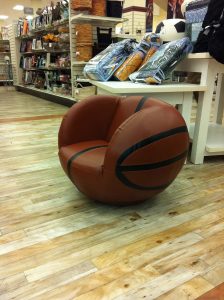 Please let me know if you head out to purchase.  Better yet, send in some pics of how you used them in your home and we can show them on the blog!
Have a fabulous day!
Tanya