As many of you know, my youngest daughter has been helping me review the Disney Princesses from Hasbro.  She has loved her experience and I have been meaning to share our thoughts with you in time for your holiday shopping.
While I know many of you have your gifts wrapped & ready, there are likely many out there, like myself who just did not have the time to prepare for the holidays yet and may be scrambling to find gifts at the last minute.
If you fall into that category, or if you fall into the category of anyone who will need to get a gift for any little girl this year, then this post is for you 🙂
One of the biggest reasons that I love the princesses in the fact that each of them is known for her own personality traits that can be empowering to young girls.
I am including some photos some of the princesses below, including a little bit about the unique traits of each once, so that you can choose a princess that will best suit YOUR princess 😉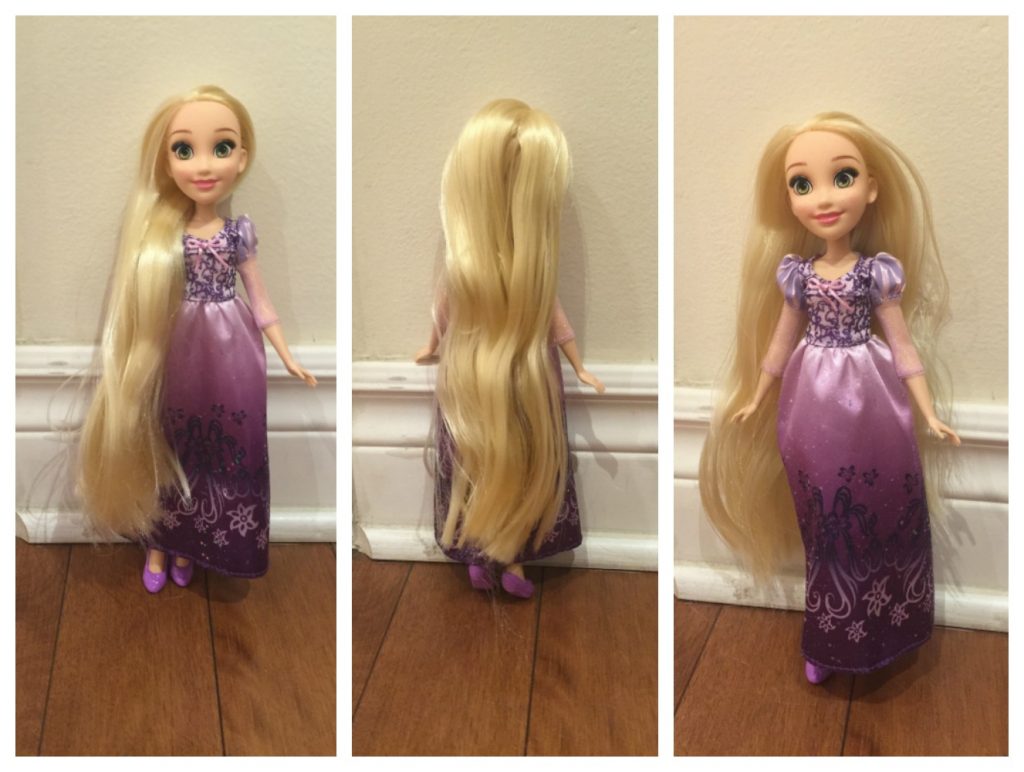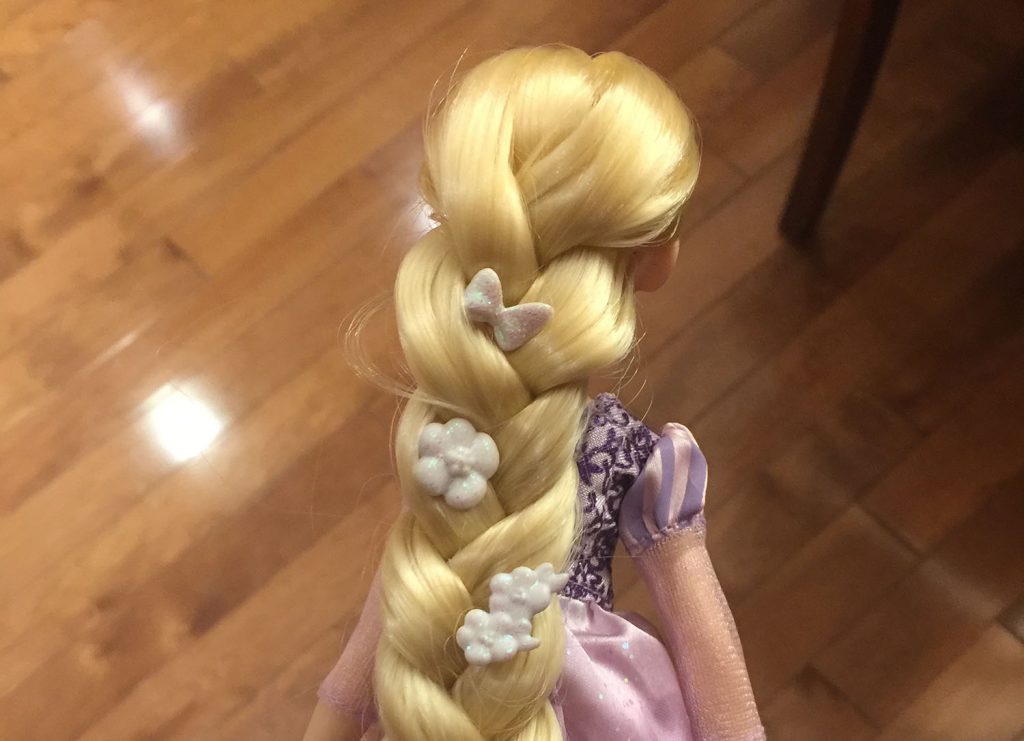 Rapunzel is ADVENTUROUS
Best known for her long hair, Rapunzel is artistic and passionate. She makes do with her sheltered, tower life by constantly keeping herself wrapped up in all kinds of crafts and activities. However, her highly curious and adventurous nature makes her yearn to discover what life is like outside of the tower. Rapunzel represents the contemporary girl with a true balance of sweetness and assertiveness … but she knows, above else, when she must listen to her heart.
QUOTE: "Like everybody else, I've got a dream"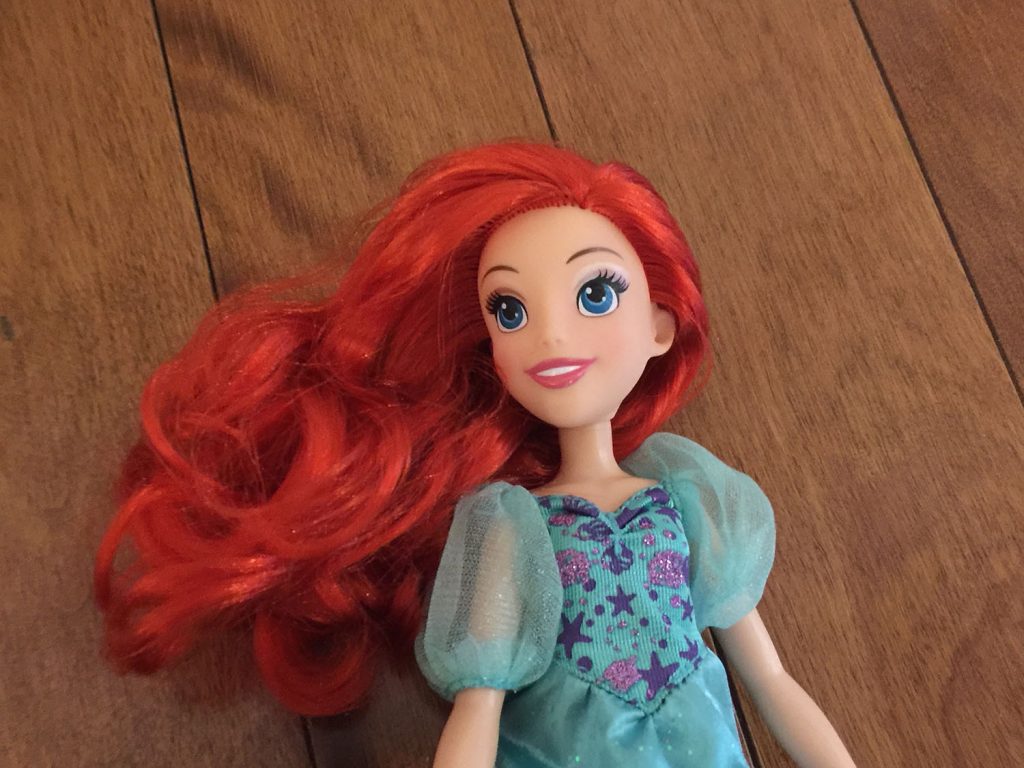 Ariel is CURIOUS:
Best known for her singing voice ( or lack thereof), Ariel is curious, independent, free-spirited, and adventurous. She feels confined by life under the sea and yearns to be part of the human world above the waves. Her fascination with humans and their objects infuriates her father. But, Ariel is determined to follow her own dreams – not someone else's – and she courageously risks everything to make her dream come true.
QUOTE: "I want to be part of that world"]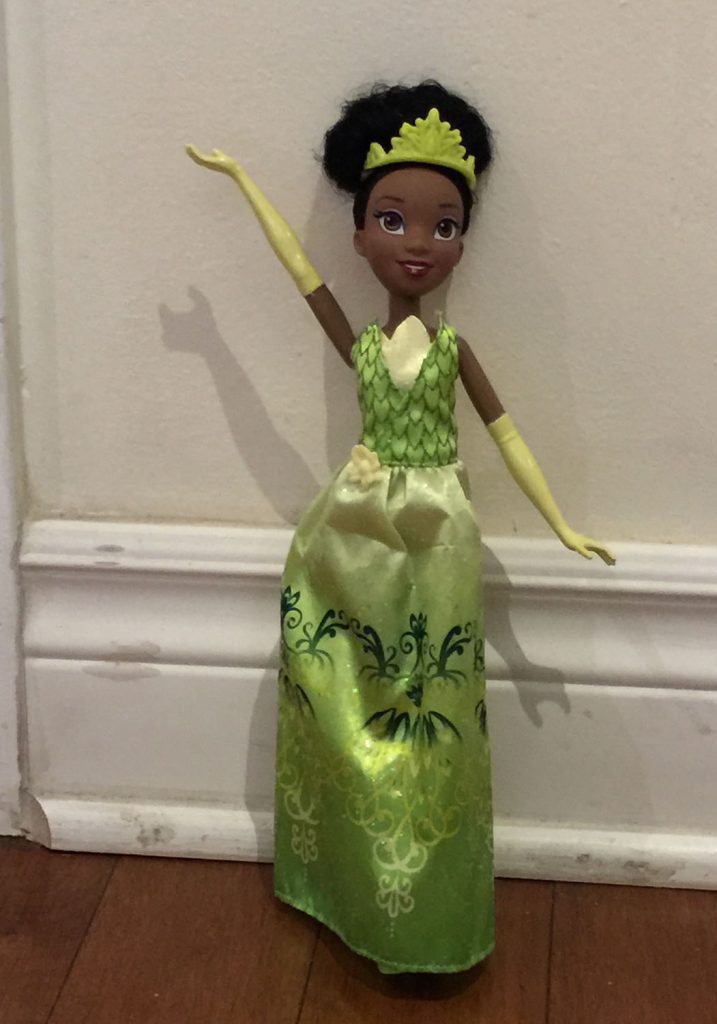 Tiana is AMBITIOUS
Ambitious, intelligent, and resourceful Tiana dreams of one day opening her very own New Orleans restaurant. Inspired by her late father, she knows everything about cooking and running a business, but still faces enormous obstacles. She works hard, saves every penny, and is determined to overcome all trials and tribulations. She is eager to see her dream come true and is confident in her own abilities.
QUOTE: "The only way to get what you want in this world is through hard work"
 Merida is PASSIONATE & SPIRITED
Passionate and brave, Merida is a headstrong teenager of royal upbringing who is struggling to take control of her own destiny. She feels most at home in the outdoors honing her impressive athletic skills as an archer and swordfighter, and racing across the magnificent Highland countryside with her faithful horse, Angus. With a spirit as vibrant as her untamed hair, Merida is determined to take the reigns of her life and forge her own fate.
QUOTE: "Our fate lives within us, you only have to be brave enough to see it."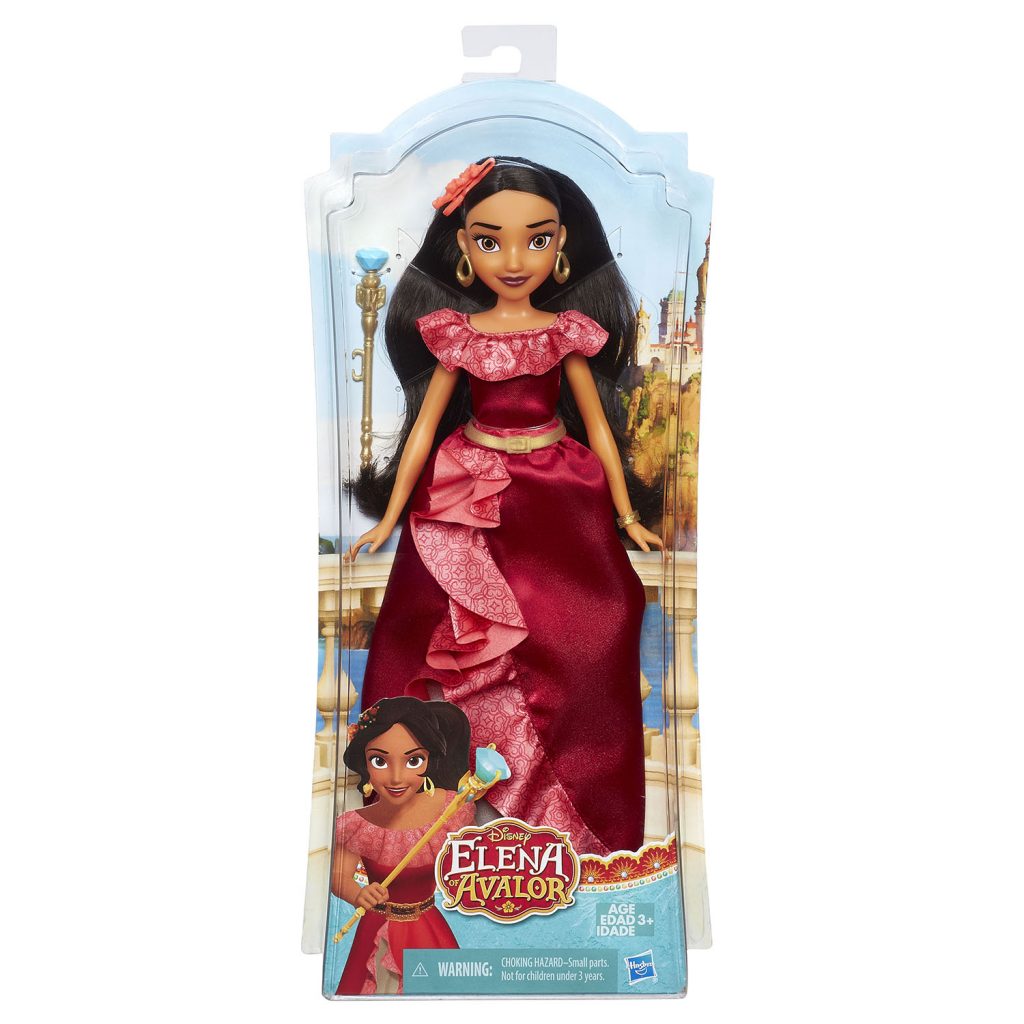 Elena is BOLD, COMPASSIONATE & TAKE-CHARGE
As strong leader whose independent and curious spirit shines in each adventure she goes on. No one said that being in charge would be easy, but this princess-in-charge will do her best to rule with bravery, compassion and grace.  This is her time to discover the power within!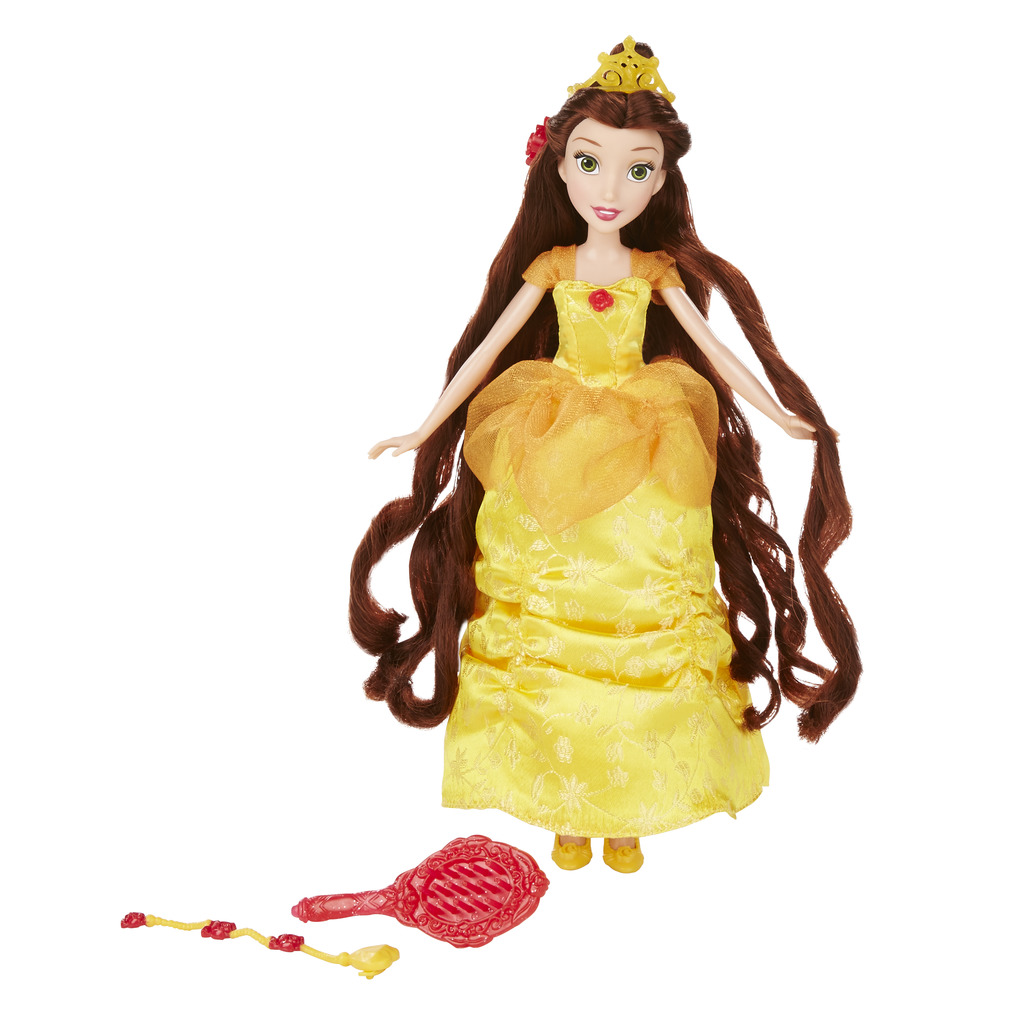 Belle is INTELLIGENT
Intelligent, open-minded Belle has dreams. An avid reader, Belle yearns for adventures "in the great wide somewhere" like those in her beloved books. Practical and loyal, Belle is capable of great love and courage, as shown by her willingness to give up her freedom for her father's well-being. With her spirit and beauty, Belle sees beyond appearances and can do what it takes to turn her dreams into reality.
QUOTE: "I want so much more than they've got planned"
As you can see, each of the Disney Princesses embodies strong traits that can be very empowering to the little girls who play with them.  This is the spirit of the DREAM BIG PRINCESS campaign.  I have shared this video on social, but I will share it here again.
https://youtu.be/oYcGSeXiUI8
Did you get goosebumps?  A few tears?
Do you see your own strong princess shining through bright & clear when you watch it?
I'm not surprised.
These Disney Princesses are all about teaching our young girls to grow up into strong, confident women.  They are about empowerment.  They are all about encouraging little girls to DREAM BIG.
Don't worry about shopping at the last minute, it's only because you're so busy pursuing your own dreams- for yourself & for your family, taking care of everything and everyone, because you too are a STRONG princess (or PRINCE, if you're a Dad!) …and the little girls in your life…they follow your example 🙂
And as you are last-miute shopping and preparing, always remember to never stop dreaming!  Just like we'd tell our kids:
DREAM BIG this holiday.
DREAM BIG for the new year.
DREAM BIG forever.
DREAM BIG PRINCESS.
Tanya
Photos of Belle & Elena courtesy of Hasbro
Remaining photos: Credit to my young budding photographer-princess 😉