With March Break just around the corner, many families are thinking about fun, easy and affordable activities to do with the kids while they're at home. I tried Mini Blueberry Cheesecakes and Three-Ingredient Cherry Jam with my youngest. They were a success both in terms of fun factor and taste test 🙂
BONUS: The ingredients did not cost a fortune 😉
Both recipes use Great Value frozen fruit, an ingredient that many of us think about for making smoothies, but not necessarily for making other sweet treats. Well, I was pleasantly surprised at these alternative ways to use this awesome (and wholesome) ingredient!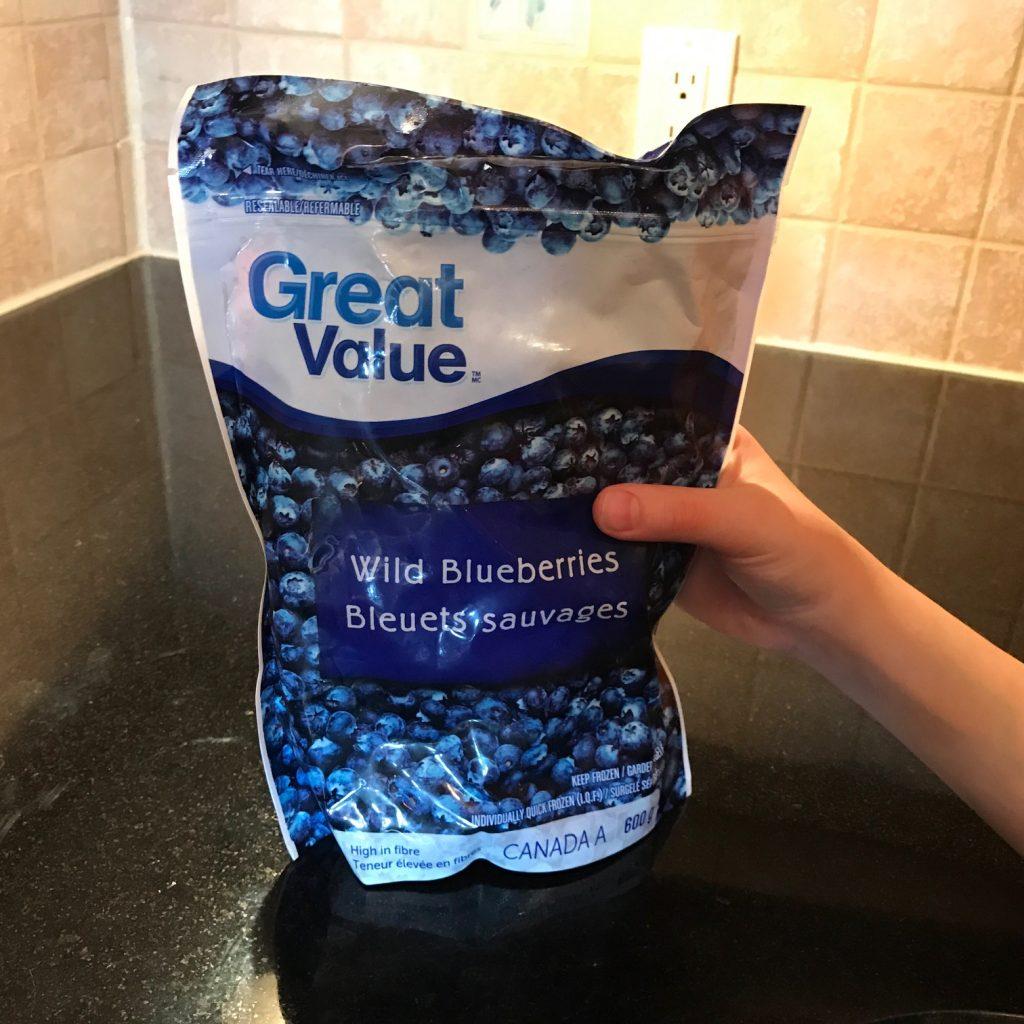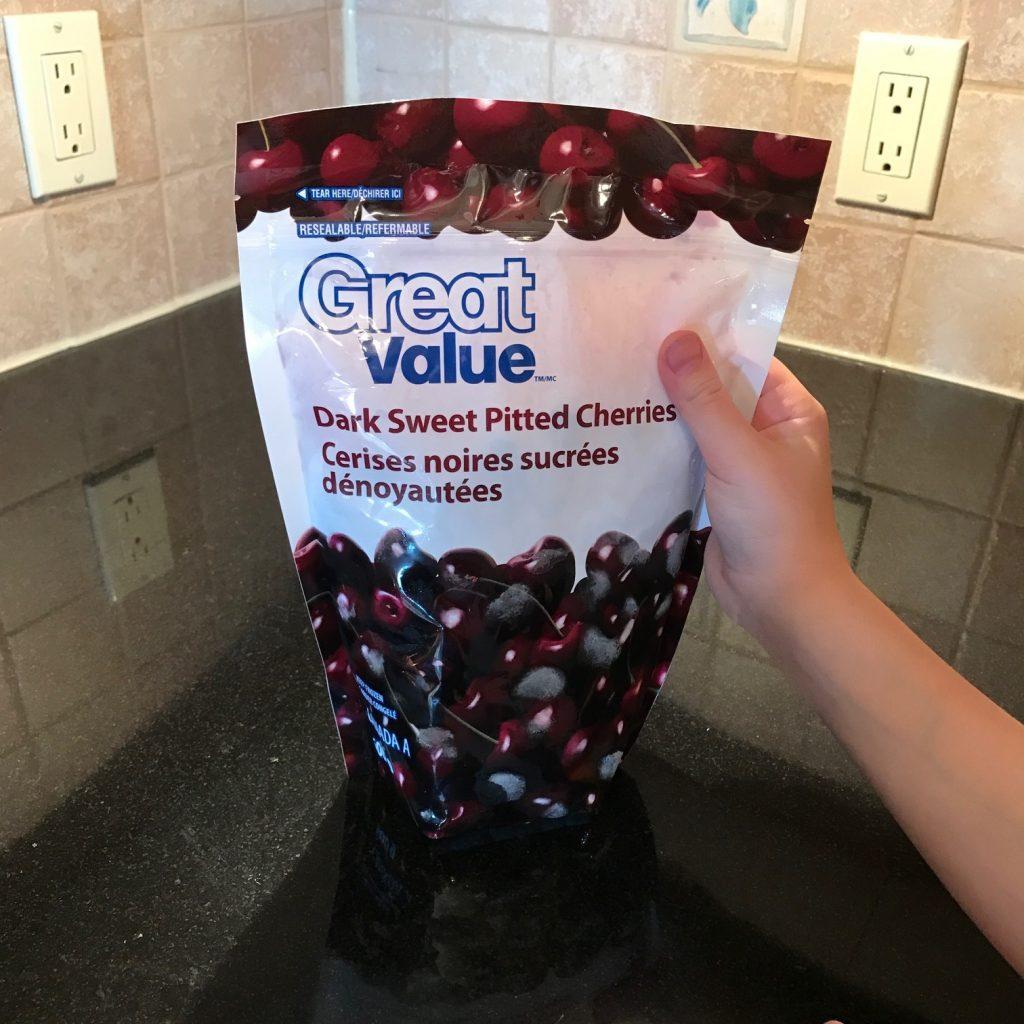 I have to say that I make jam almost every summer…I love it, but it's a 'production'. This jam recipe was the fastest and easiest I have ever made.  I plan to try it with as well. I was shocked by how quickly the jam congealed, but that is the effect . I still can't get over how quickly the jam is made and set!
The cheesecake recipe uses more ingredients so I recommend pre-measuring and setting them out to make it easier to prepare with your child(ren). In case you're wondering, the result was delicious (and they look really cute, too!):
TIP for both recipes: Keep in mind that it takes time to thaw out the fruit. Depending on your schedule (and your child's level of patience), you may want to set aside the fruit to be thawed in advance.
Without further ado, here are the recipes:

Mini Blueberry Cheesecakes
Prep time: 10 minutes
Cook time: 23 minutes
Yields: 12
Ingredients:
Directions:
1.Preheat oven to 350°F.
2. In a blender, purée blueberries until smooth, about 30 seconds. Set aside.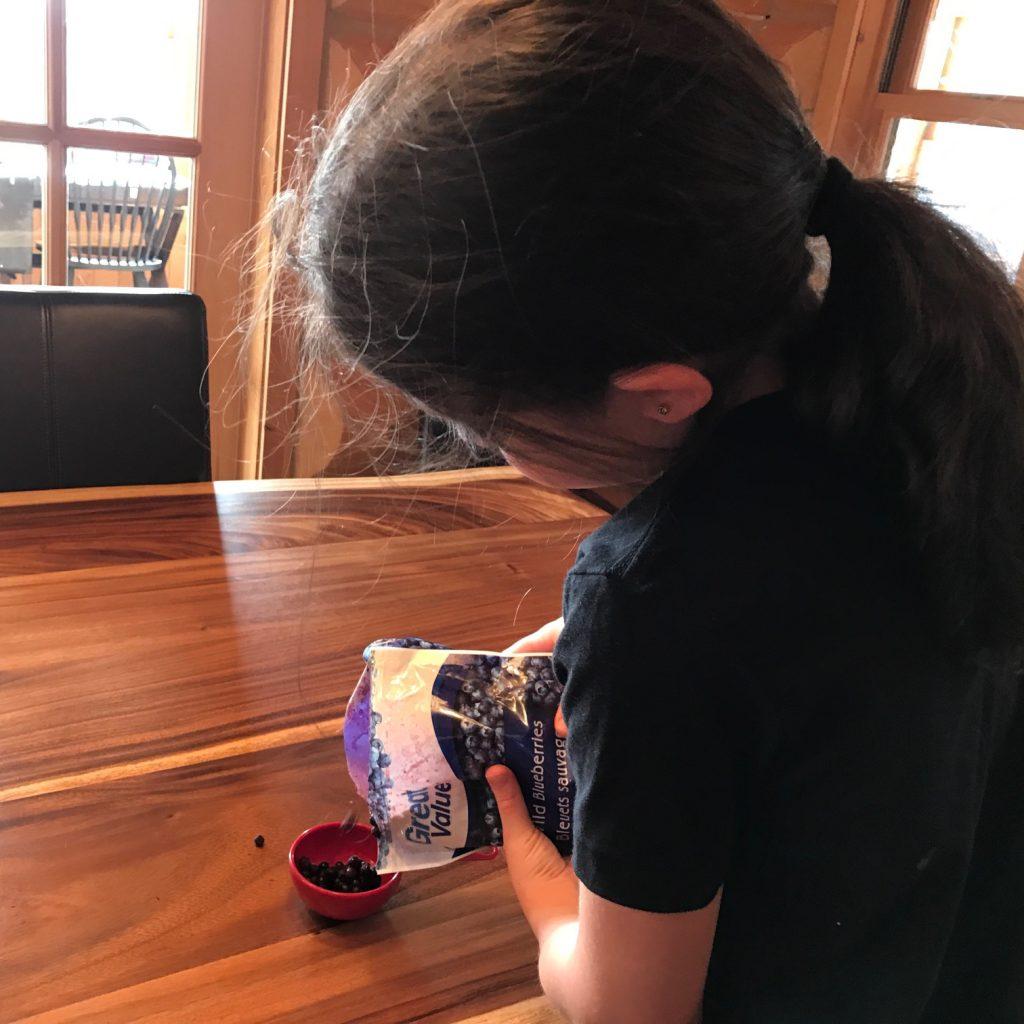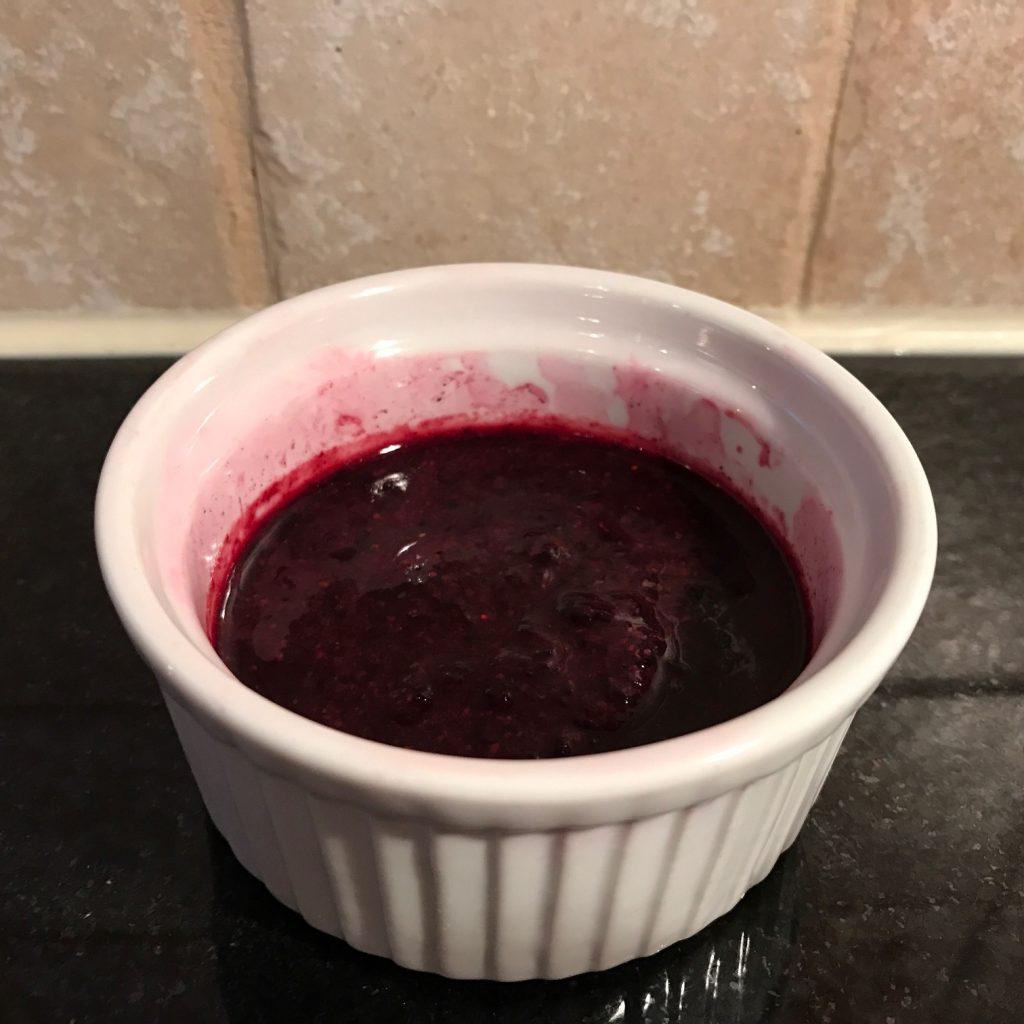 3. In a medium bowl, add cream cheese, yogurt, sugar, egg, cornstarch and vanilla. With an electric hand mixer, blend until smooth, scraping down the sides of the bowl when done. ( My daughter added the pre-measured ingredients.  I handled the hand mixer 😉 )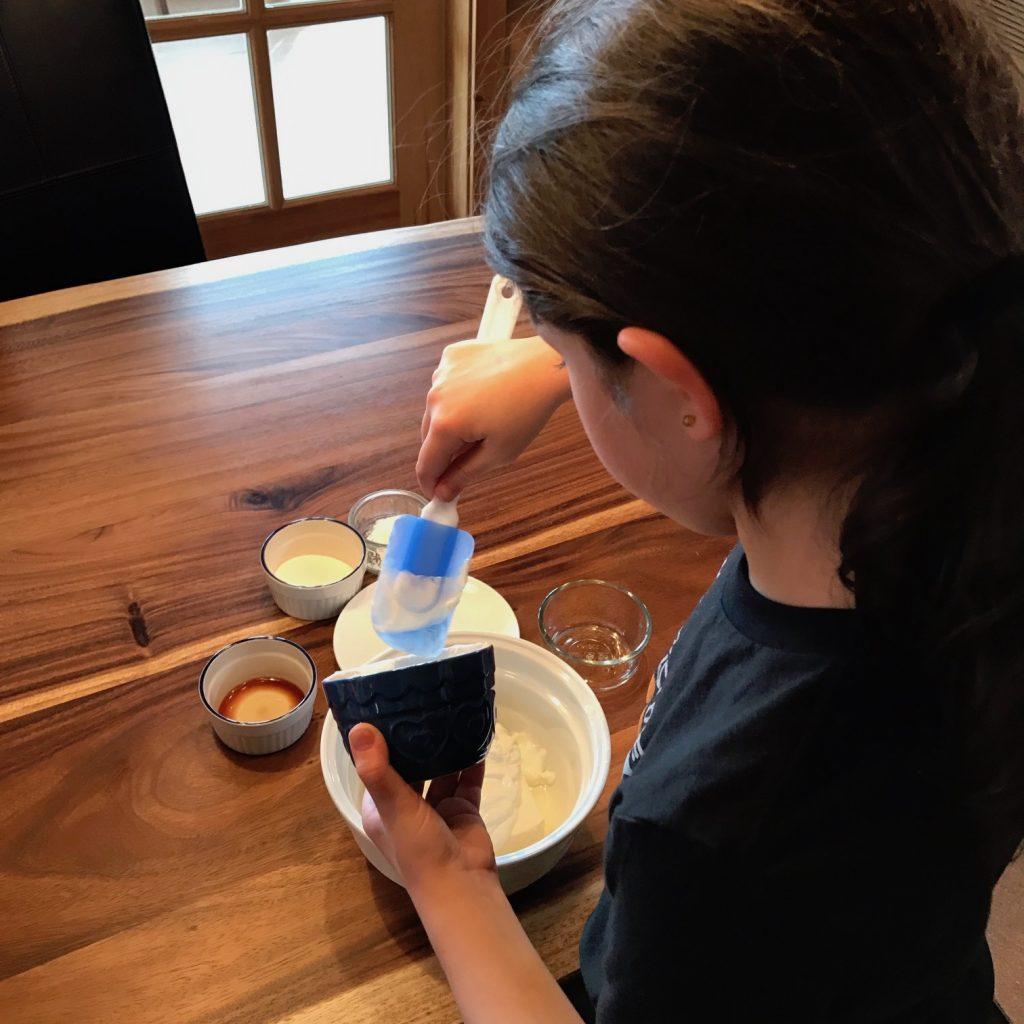 4. Fold blueberries into the cream cheese mix.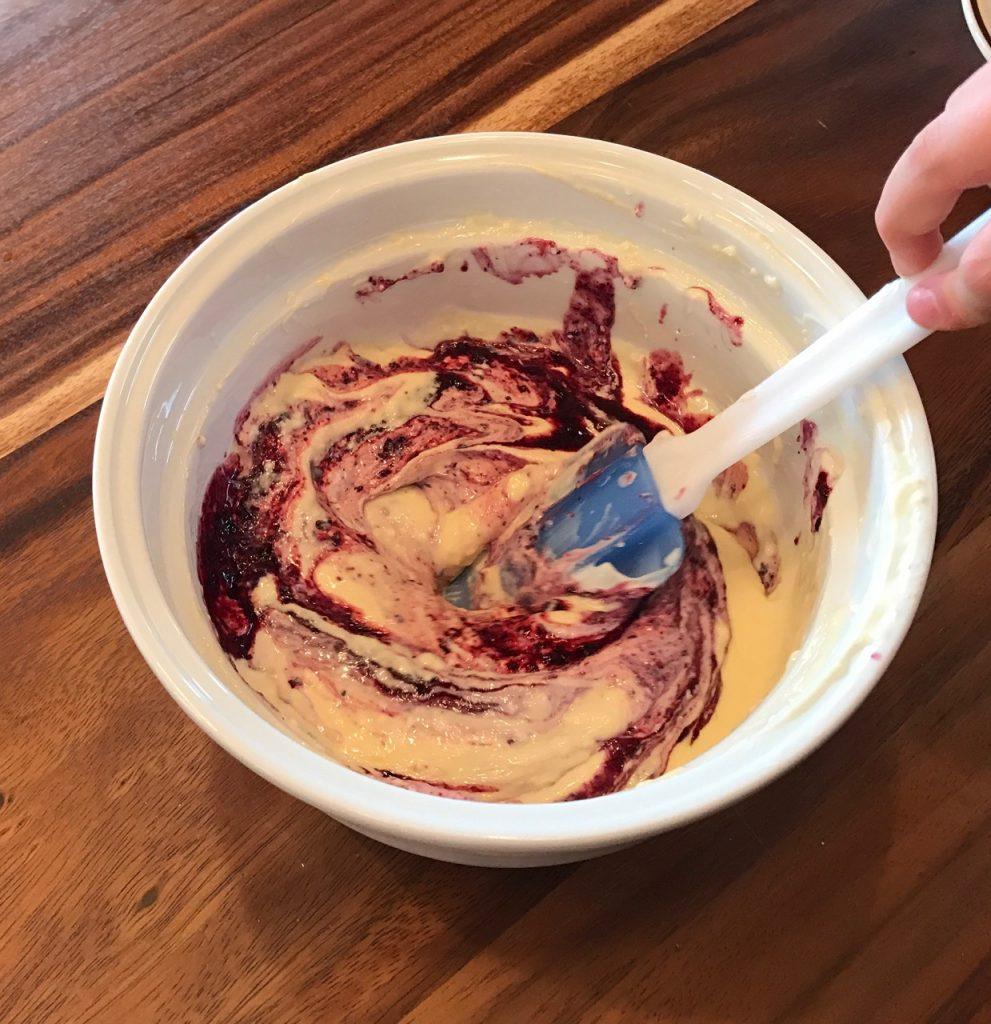 5. Line a 12-count muffin tin with paper liners. Place one wafer cookie at the bottom of each muffin cup.
6. Divide cheesecake filling evenly among muffin tins.

7. Bake for 22 to 25 minutes, until cheesecakes are slightly firm.
8. Remove from oven, allow to cool to room temperature and transfer to refrigerator to cool for at least one hour before serving.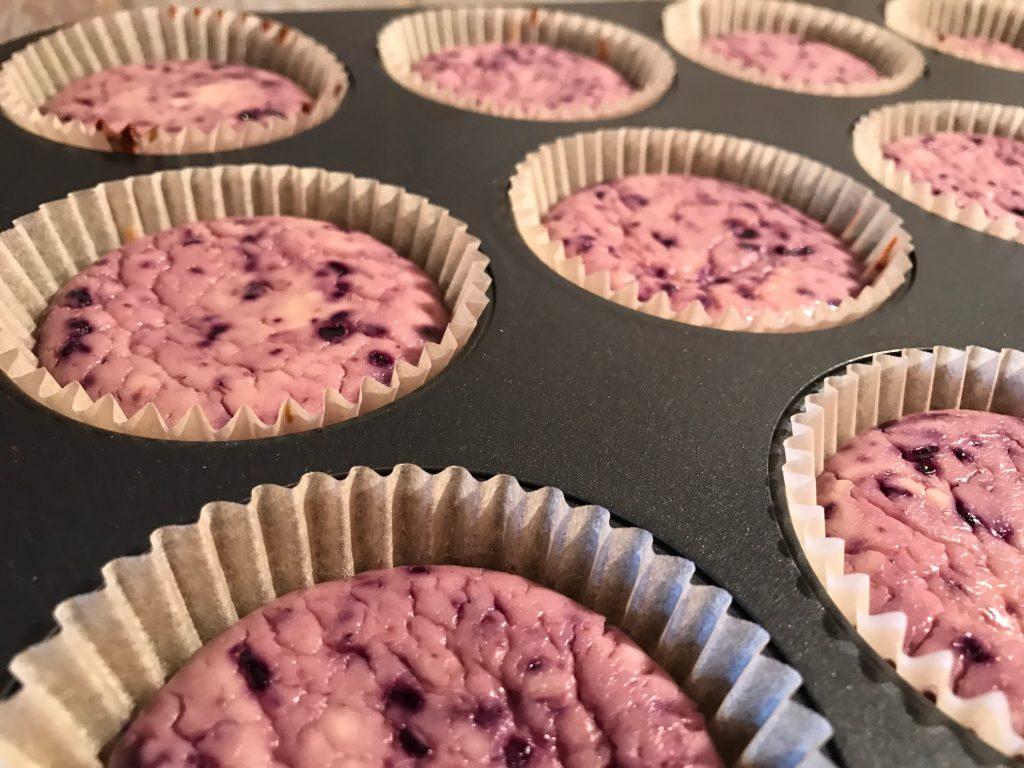 Serve (with or without liners) & Enjoy!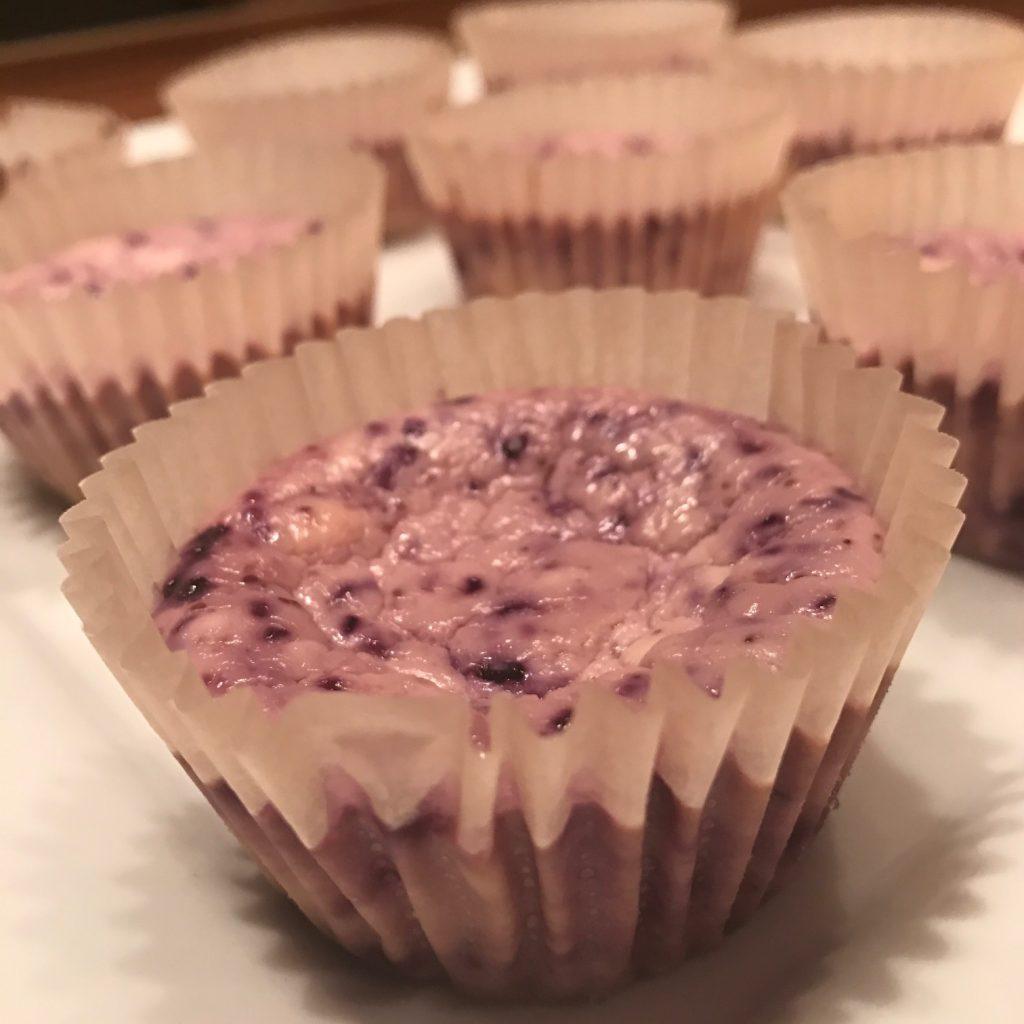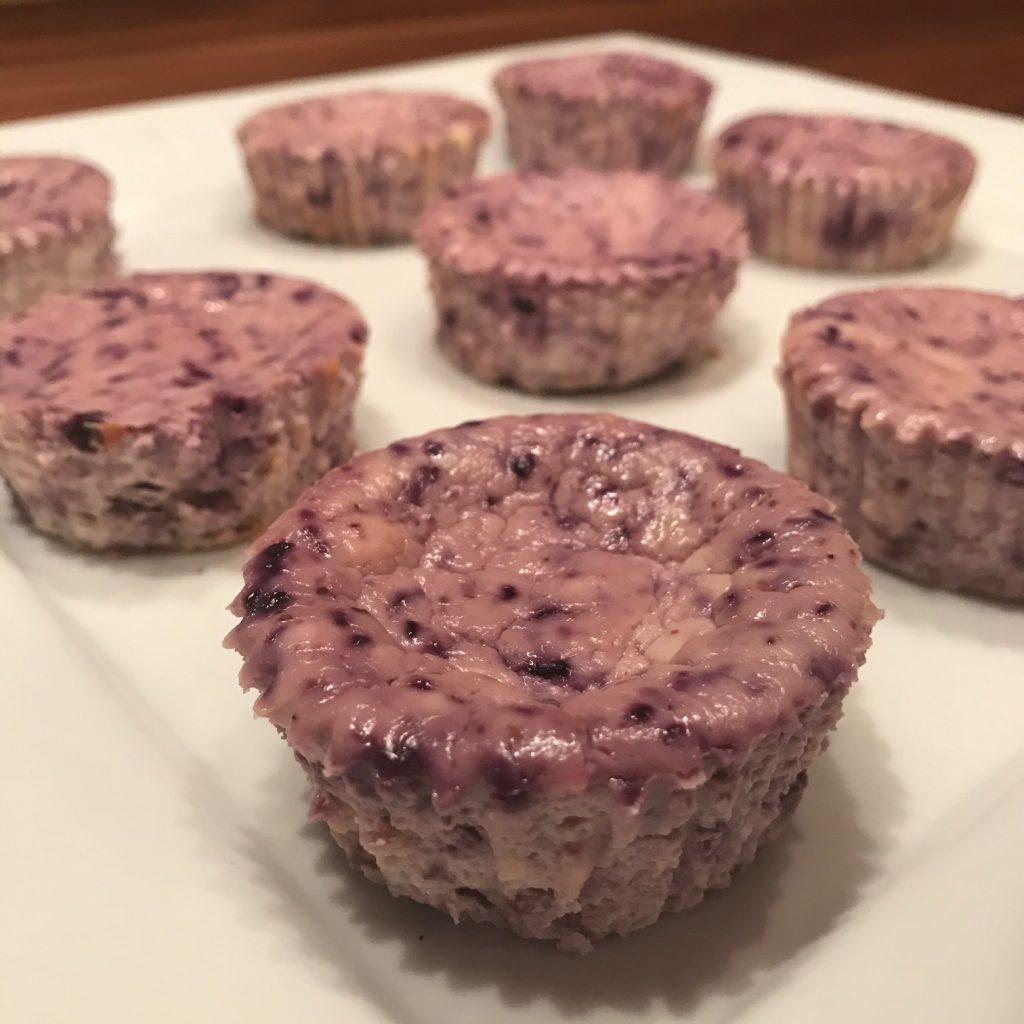 I really enjoyed making these with my daughter and nibbling on them, too – They were delish!
NEXT UP…
Three-Ingredient Cherry Jam
Prep time: 5 minutes
Cook time: 5 minutes
Yield: 1.5 cups of jam (about 8 x 1/3-cup jars)
Ingredients:
Directions:
In a food processor, pulse thawed cherries a few times until they're broken up but not puréed.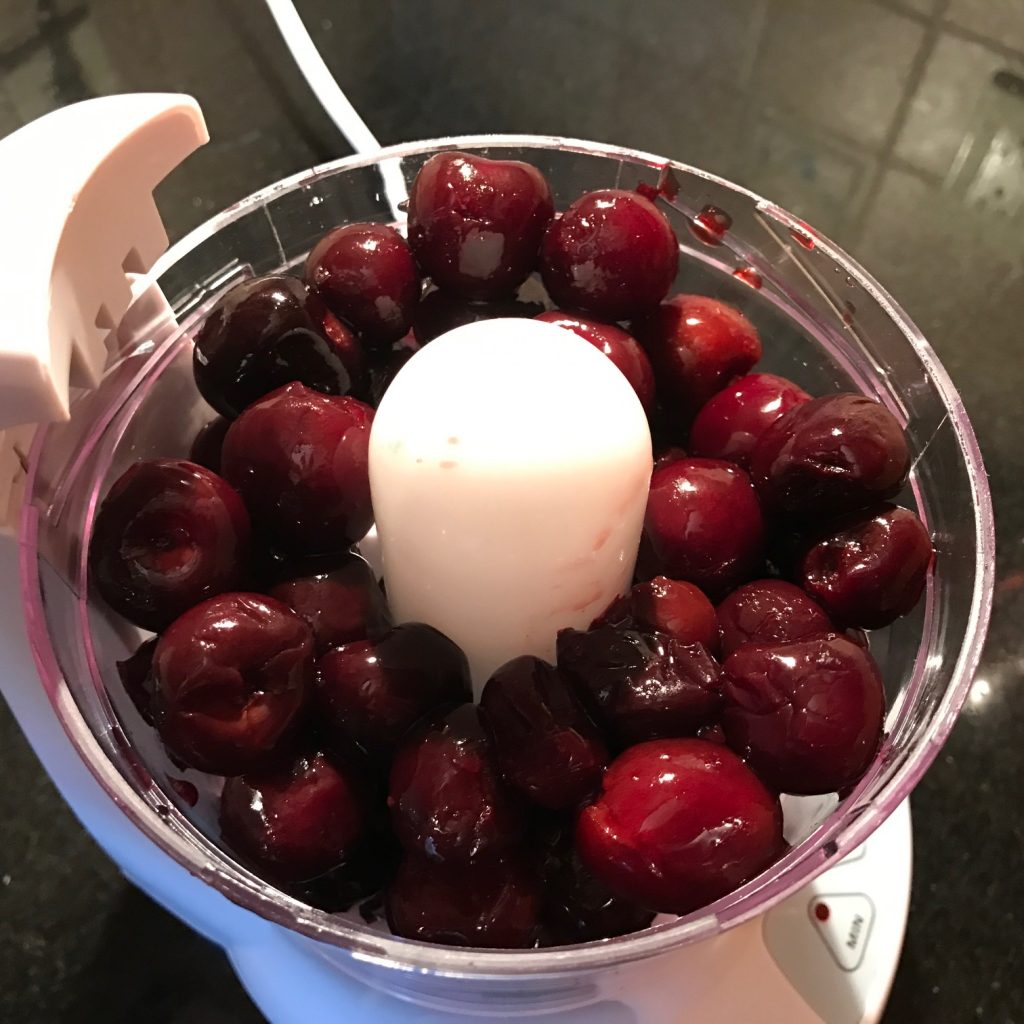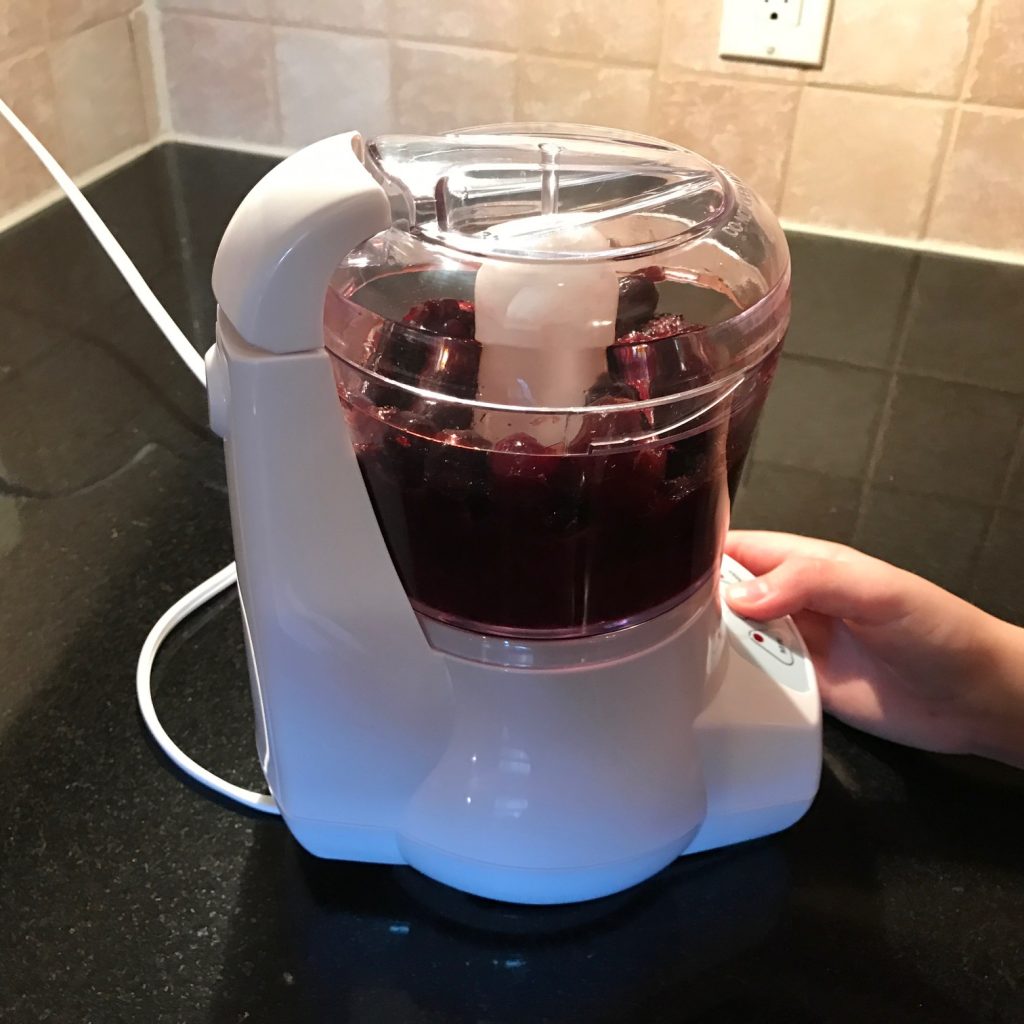 2. Transfer to a small saucepan and bring to a simmer over medium heat. Simmer for 5 minutes and remove from heat.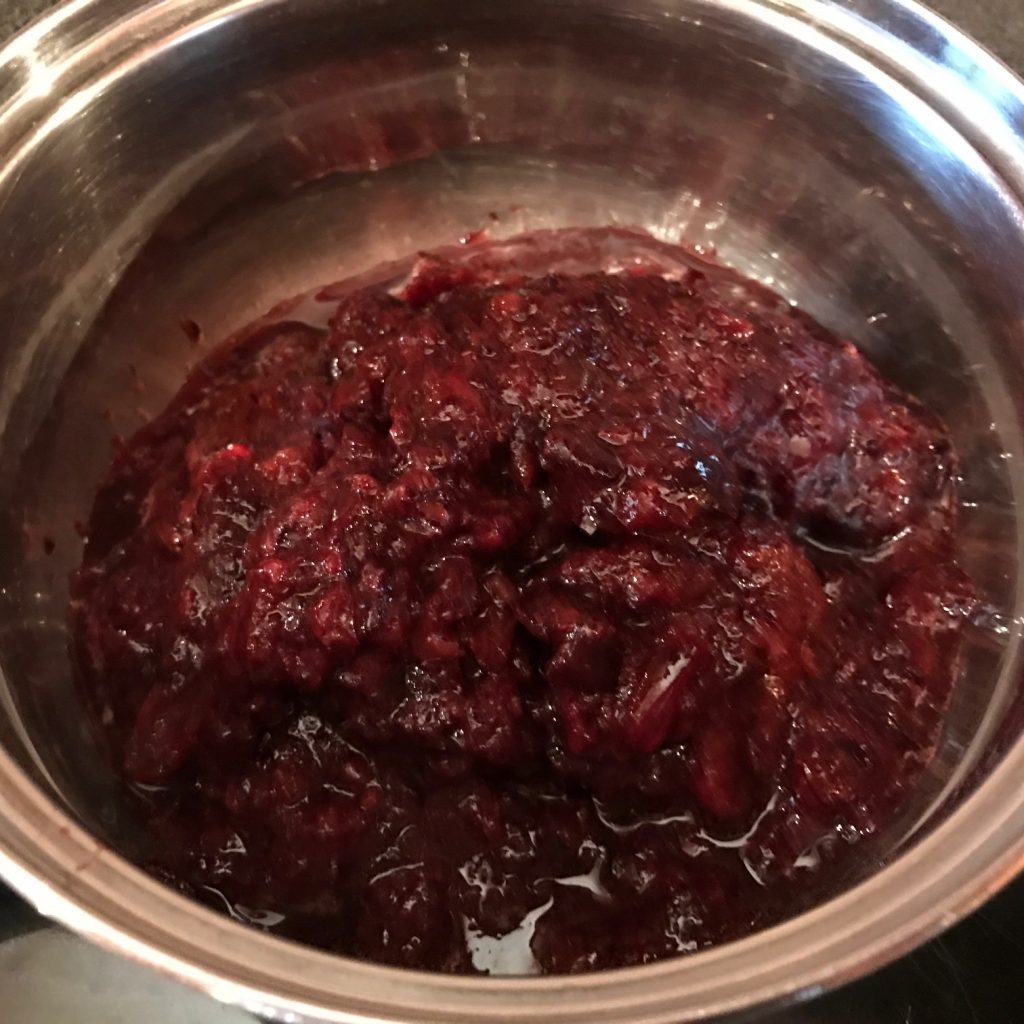 3. Stir in chia seeds and maple syrup and transfer to a container for serving.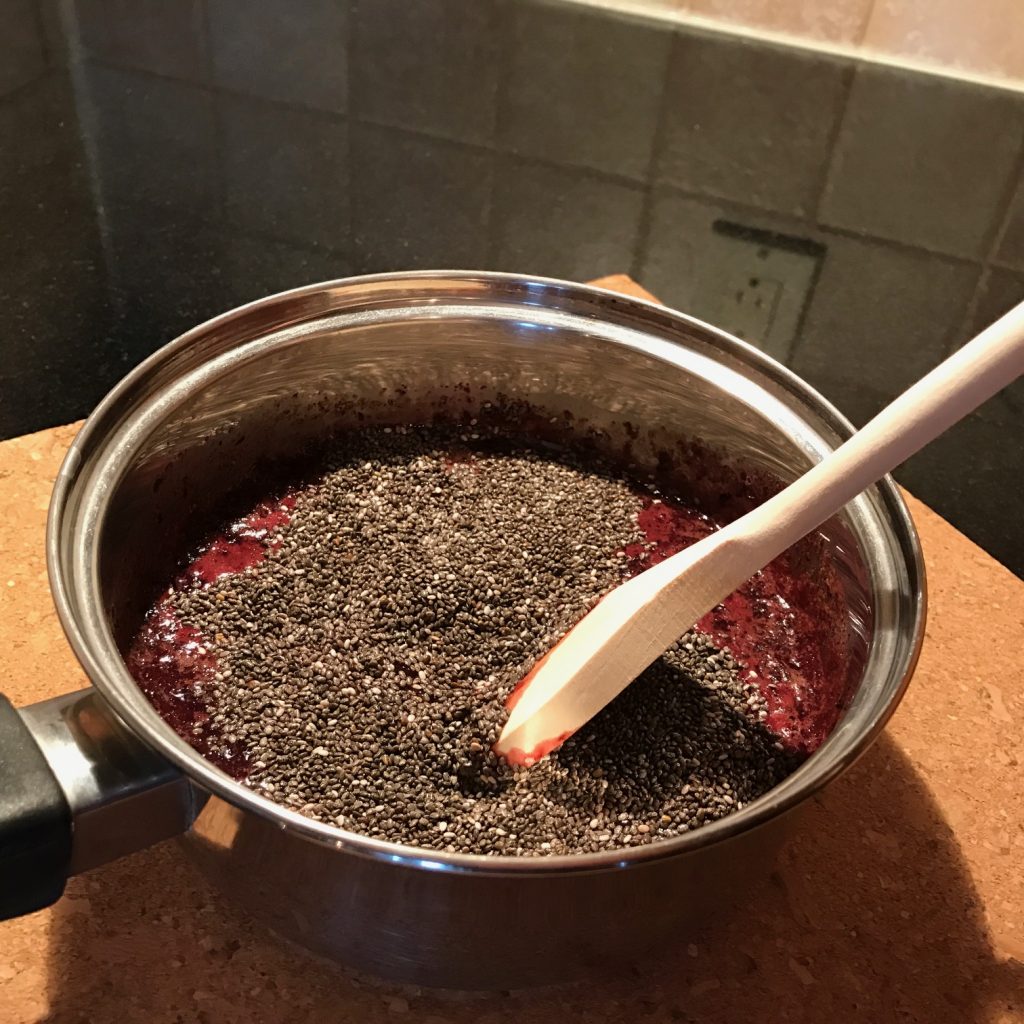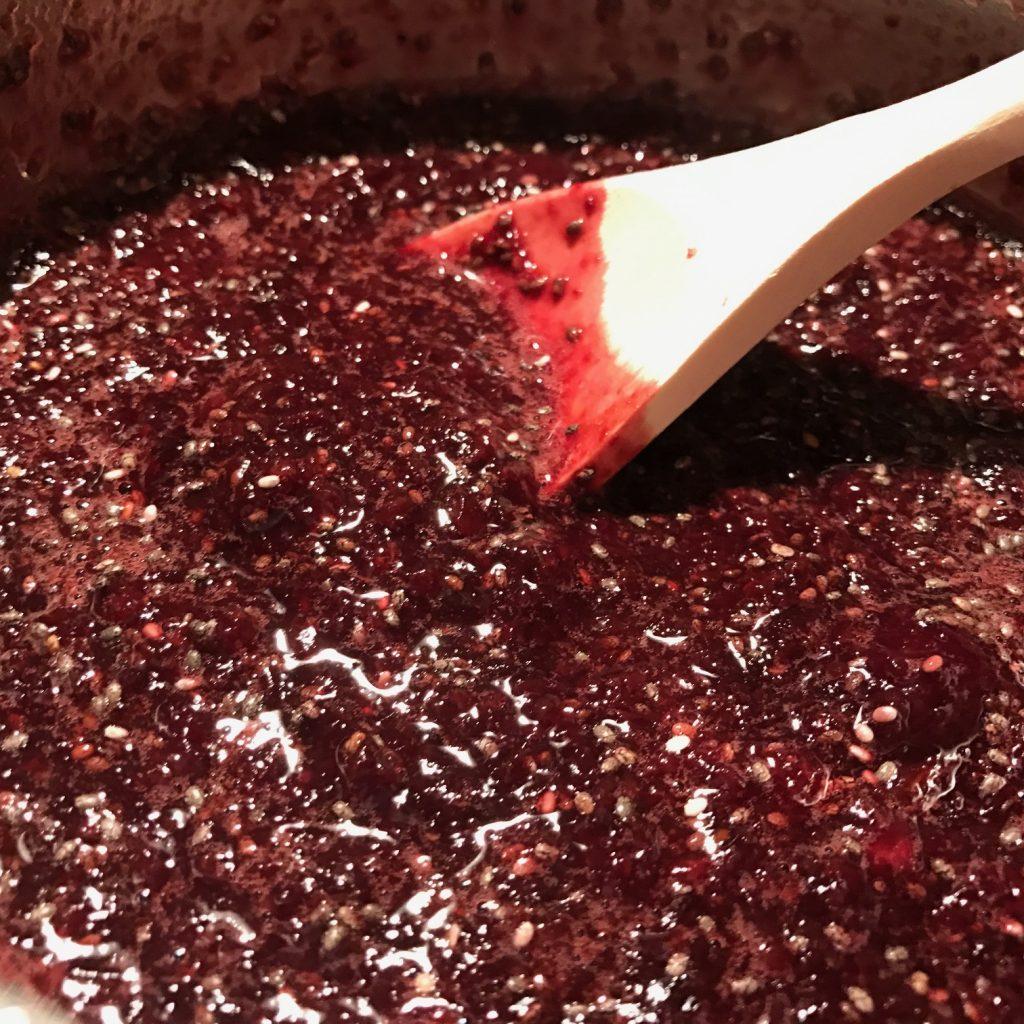 4. Jam will set as it cools to room temperature.
5. Cover, refrigerate and use within 10 days. (This jar was way too large but it's what I had on hand…and it worked!)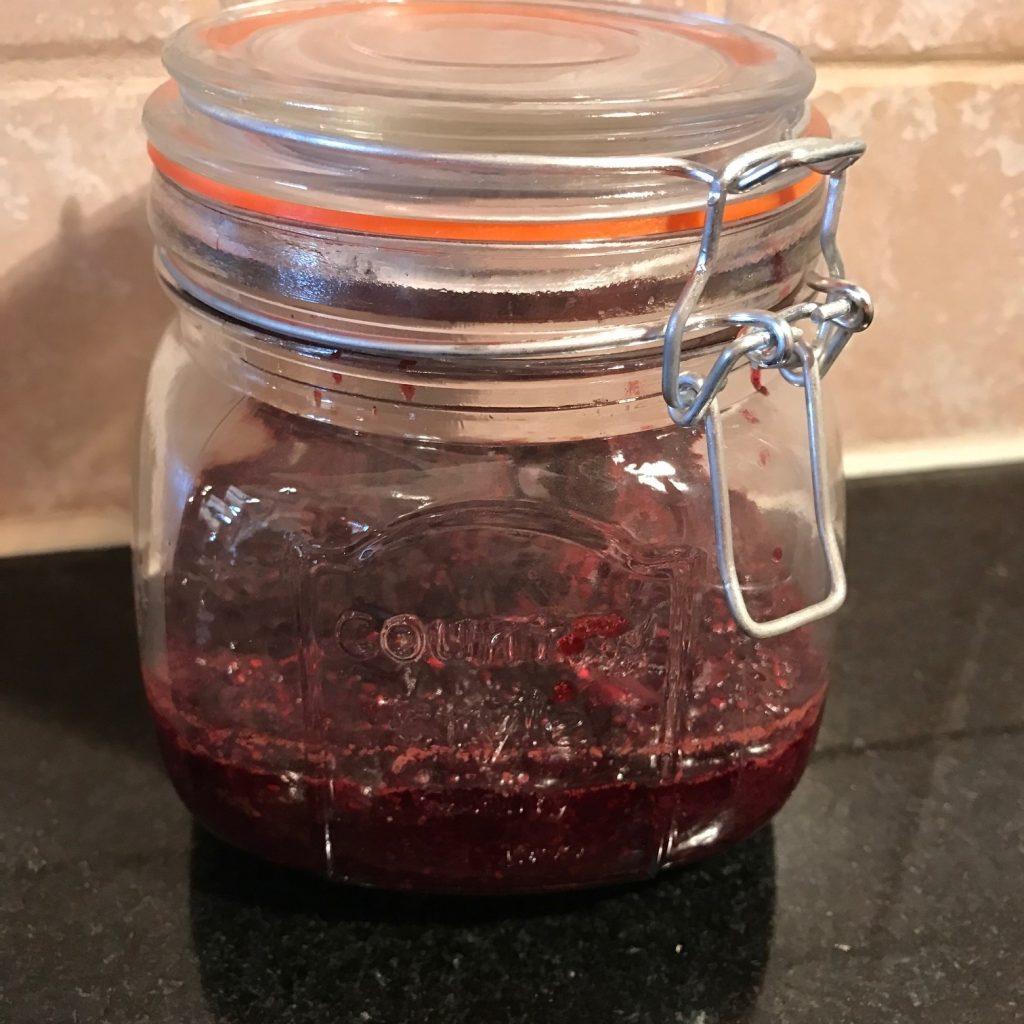 TIP: Not a fan of cherries? Substitute with another , like blueberries, raspberries, strawberries or mixed berries.
For our taste-test I served up a touch of jam alongside a simple vanilla cookie. Verdict?  Yummy! The jam has great texture and is not too sweet. 🙂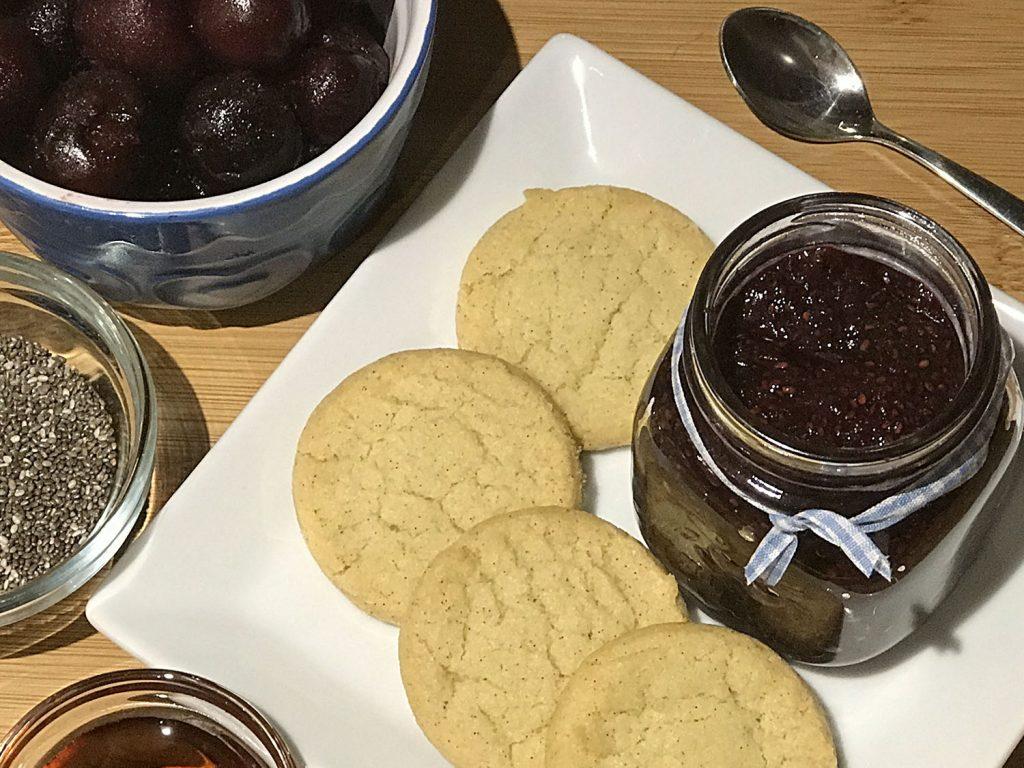 So, bottom line is if you're looking for a fun, inexpensive and yummy activity to experience with the kids indoors over spring break, head over to Walmart, pick up a few packages of Great Value frozen fruit ( less that $5/bag!) as well as whatever other ingredients you may be missing (cream cheese, cornstarch, greek yogurt, chia seeds even vanilla – they're all available at great prices), then go home and make some memories 😉
Tanya
Disclosure: This post is sponsored by Walmart Canada as part of the Walmart Great Value Frozen Fruit program. In exchange for this post, I have received perks in the form of products and/or compensation. All opinions on this blog are my own.