A few weeks ago, a surprise showed up at my office.  It was this fun gift pack from Van Houtte, reminding me that coffee can be used for more than just a cuppa Joe.  It can be used for cooking and baking as well.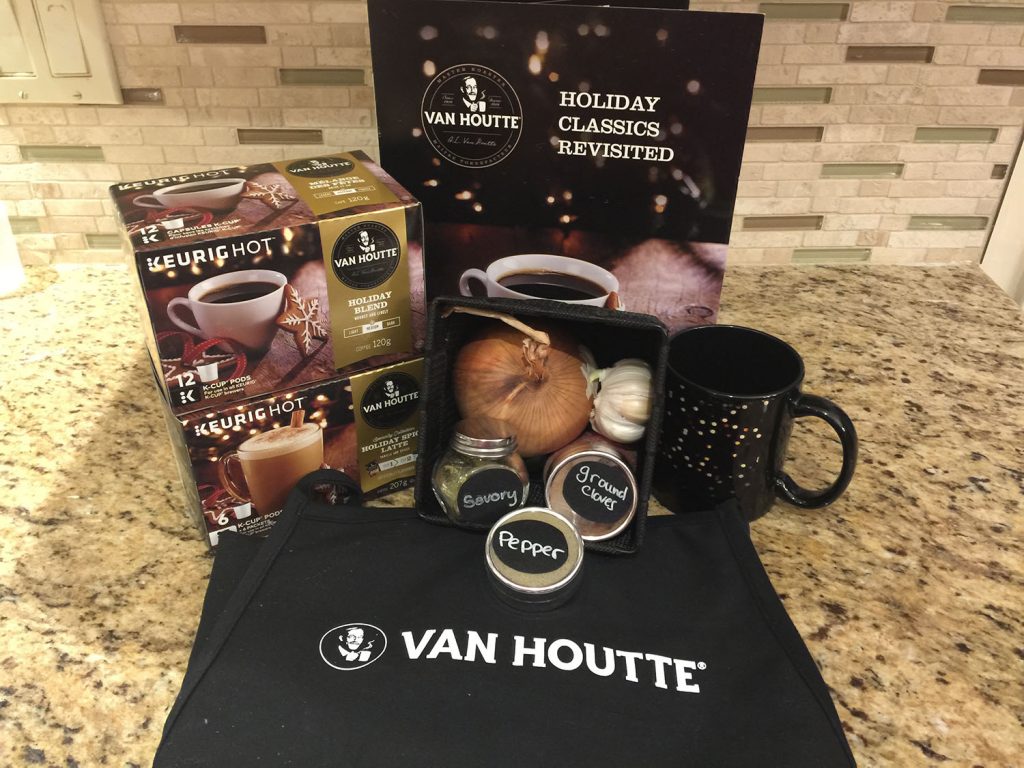 The package came with some fun recipe ideas which you can check out at vanhoutte.com, BUT, to be honest all it really did was remind me that it's been a while since I made Tiramisu.  ( There is actually a Tiramisu Yule log recipe on the site, but I just started itching to make my usual Tiramisu.  (Adjusted from recipe found in the Panache Cookbook)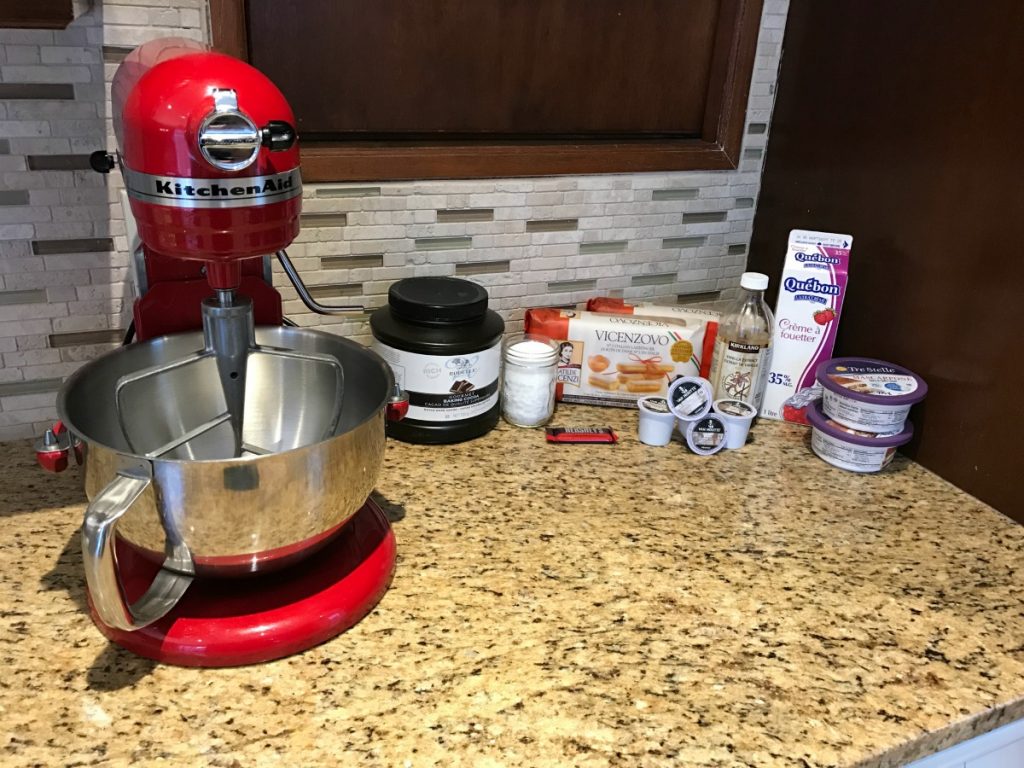 Ingredients:
1 lb mascarpone
3/4 c  cream ( 35%)
1/2 c + 1/8 c sugar
1 tsp vanilla
1 1/4 espresso coffee (cold)
1/8 c rum (optional)
1- 200 g pkg ladyfingers
1/8 c. cocoa
Shaved semisweet chocolate
Note: I usually use an Espresso or VERY strong coffee brewed in my Keurig for this, but I decided to put my holiday blend to good use for this version. 
Method:
Mix together mascarpone, cream, sugar & vanilla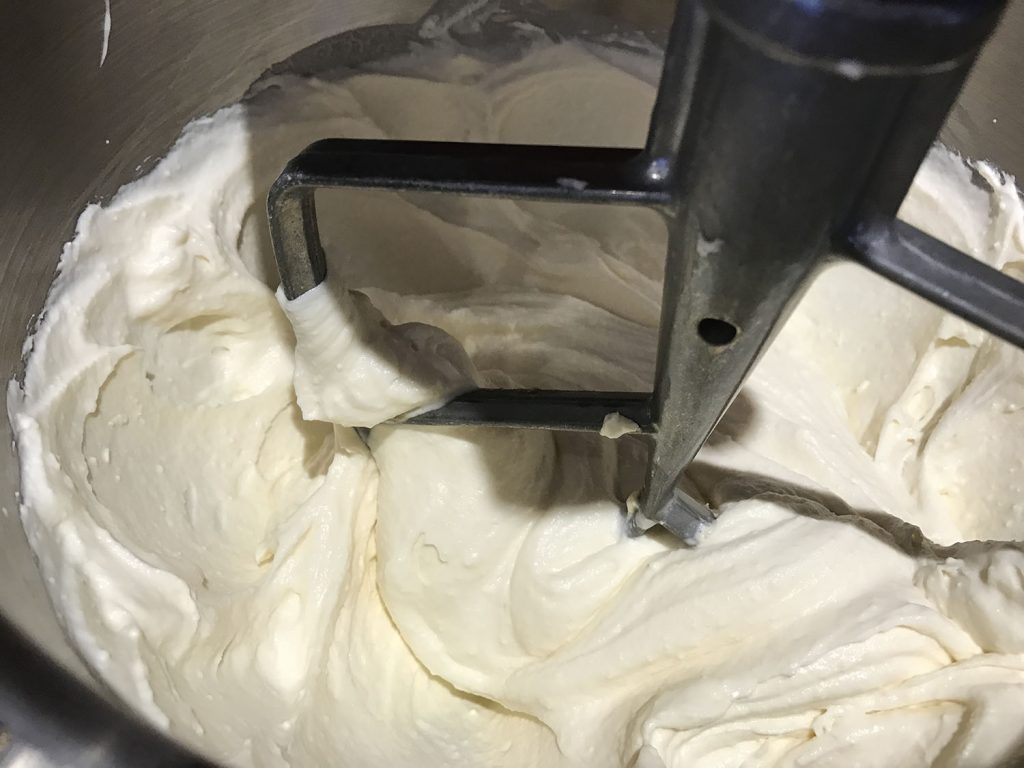 Place the espresso in a shallow dish ( If using rum , mix in rum).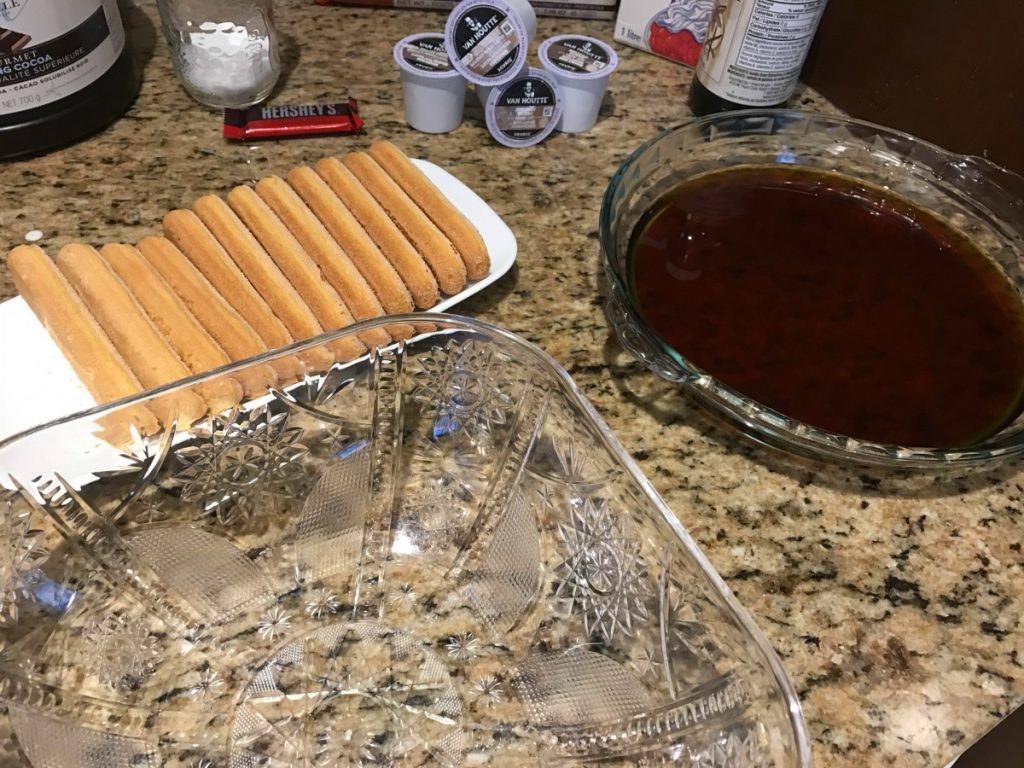 Dip the ladyfingers quickly in the espresso mixture and lay very closely to one another in the bottom of a serving dish or trifle bowl. Note that here I layered into the bottom of a non-rectangular plastic serving bowl because I was bringing it to a friend's and leaving her the bowl LOL!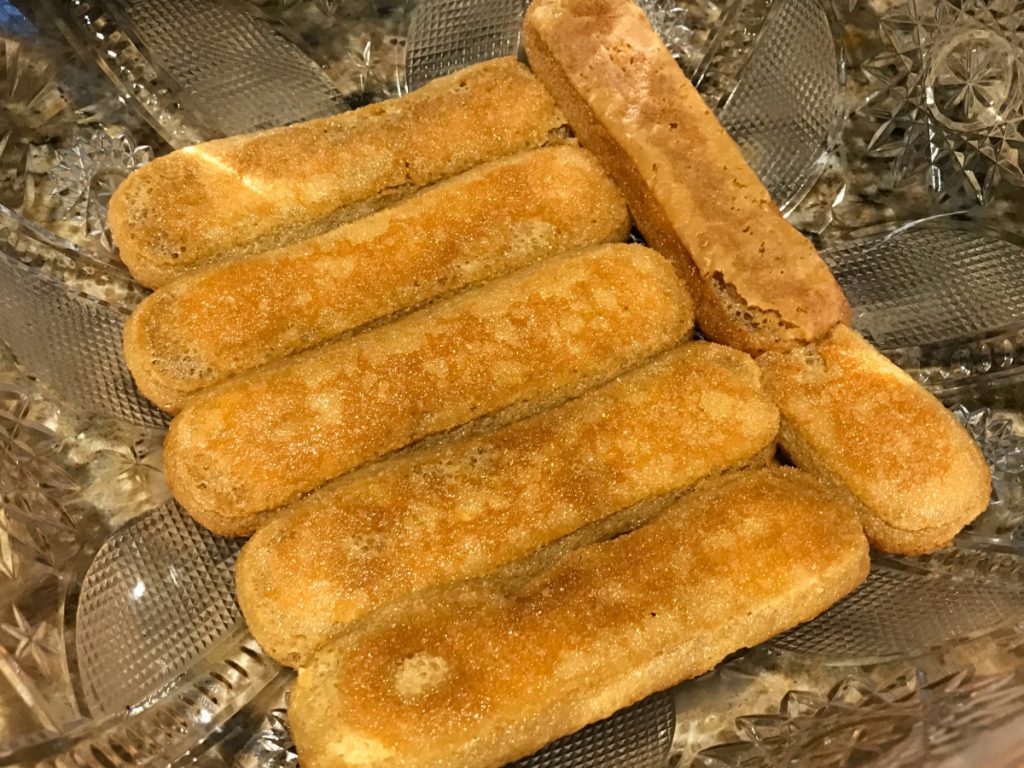 Once the first layer of the dish is done, spread 1/2 the cheese mixture over the top.
Again in this version, because of the shape of the bowl,  I did about 20% on the bottom layer with the remaining cheese mixture split evenly between 2 additional layers. 
Dust with cacao powder.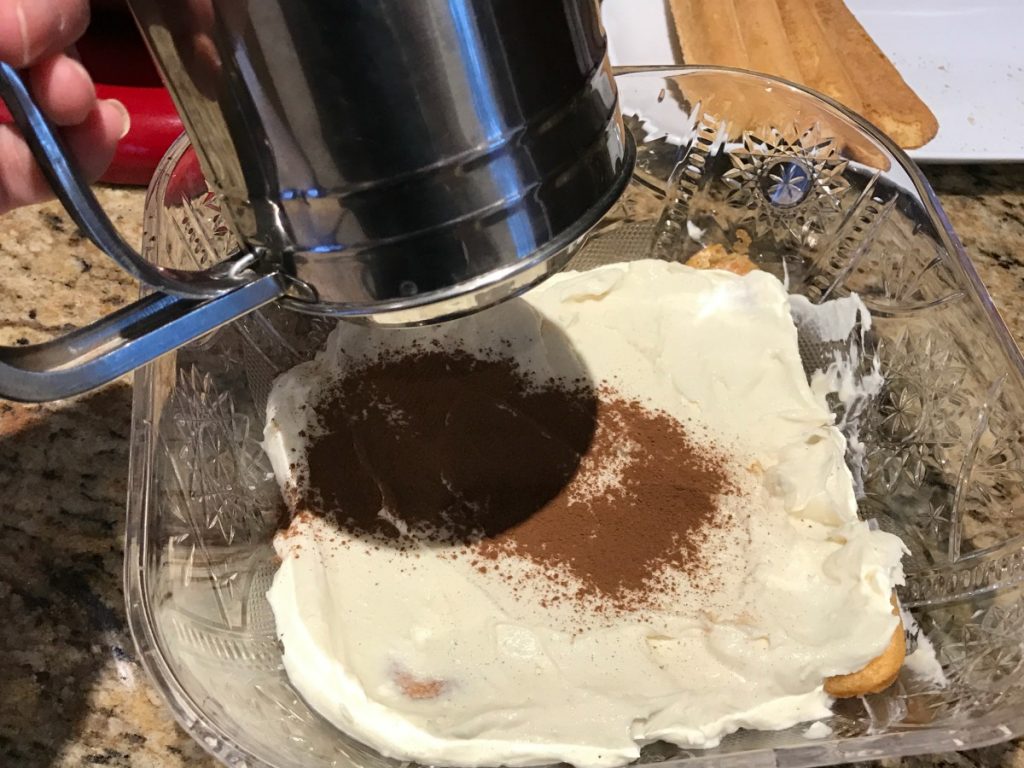 Repeat another set of ladyfingers, followed by cheese, finishing with the cacao powder.
Shave some dark or semisweet chocolate curls over the top.
Refrigerate for at least an hour
This dish is perfect for the holidays and a great way to use coffee!!
Serve & Enjoy!
Tanya