November is a fabulous month for fundraisers and as a result, there are many events happening around the city this month. There are actually a few happening in early December as well. I love the idea of going to a fundraiser for date night because its:
Something different
A great excuse to get all dressed up
Often a great value when you factor in that you're getting a meal & entertainment
Sometimes you get the added bonus of a partial tax receipt! (Check with he organization first)
It feels good to support a worthy cause
They often have fun prizes & swag /goodie bags to take home 😉
If cost is an issue, the hubs & I prefer to skip a 'regular' date night or two in order to afford a fundraiser date night.
So, without further ado, here are some of the fundraisers coming up over the next month.
Congregation Beth Tikvah ASNH 36th Annual Raffle Night
Thursday November 8th, 7PM

Includes:
Buffet Dinner
Open Bar
Entertainment by Spidey the Magician
Grand Prize: $25,000
Additional prizes: 2 cash prizes of $1000 & 4 cash prizes of $500
Cost: $125/Ticket (Anyone chipping in for ticket can attend – in other words, The hubs & I get a whole evening plus the chance to win for $125!!!, You can even chip in with another couple & go 2 couples for $125 total! )
To purchase: email Howard Freedman at howardfreedman@videotron.ca
Kids for Kids 2012 Anniversary Gala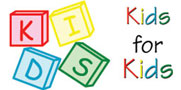 To benefit the Sarah Cook Fund
Friday, November 23rd
Espace Réunion, 6600 rue Hutchison, Outremont, H2V 4E1
VIP Cocktail  & main event (begins at 7:00 PM): $150/ticket, includes dinner (catered by Bice) & open bar (from7PM-9:30PM)
Gala Party only (begins at 9:30PM): $50/ticket
For more information, click on the link above 🙂
Mazon Canada Kosher Foodfest & 25th Anniversary Evening of Tribute, featuring Bowser & Blue
To benefit MAZON Canada in raising awareness of poverty and hunger and links it with the mitzvah (obligation) of tzedakah (charity).Funds raised by MAZON Canada are distributed on a non-denominational basis and allocated once a year giving much needed relief to carefully vetted organizations that provide basic food needs.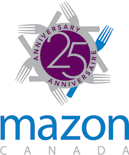 Tuesday, November 27
Congregation Shaar Hashomayim
425 Metcalfe Avenue
Tickets $100, or
Young Adult price of $50 (for those 30 years & under)
Includes:
Dinner, served station-style by various local Kosher caterers & restaurants
Tribute to the Founders
1 hour of entertainment with Bowser & Blue
For more information, click on the link above 🙂
ORT is the largest non-governmental educational and training network of vocational and technological schools in the world. For 132 years, ORT has been helping individuals in 50 countries to achieve their dreams of building a successful future for themselves and their families.
Sunday, December 2
Tickets: $50 or $100 (concert-only)
Tickets including reception (dinner) prior to show (6PM): $225
For further information, email Ron at info@rontoledano.com

Wednesday, December 5
Doors Open: 6PM
Raffle: 8:30PM
Le Windsor
1170 Peel, Montreal H3B 4P2
All proceeds to benefit the purchase of a state-of-the-art PET-CT Scanner for the new Cancer Centre at the MUHC Glen site
Tickets: $125
For further information or to purchase tickets, please click on link above :)There's no question that getting out as a couple is extremely important for us as couples.  Date night is a "good cause" of its own. Enjoying a fabulous date night with food & entertainment where proceeds benefit the community in some way?  It's doubly great!I personally am in serious need of a fun date night & am looking forward to getting all dressed up with somewhere to go;) While the hubs & I won't be able to make it to all of the above, we're hoping to take in 1 or 2 :)So…go ahead, call the babysitter & then the hair dresser & treat yourselves to a wonderful night out…after all, it's for a good cause :)Wishing you a wonderful day,
Tanya