Since the kids are off camp this week, but the hubs & I are not off work, we organized for them to stay with family for a few nights.  It's fun for them and it gives us a chance to get some more work hours in. Day 19 was their first night away so we decided to take advantage and go out for a Date Night.
First Stop: Gibby's.
BONUS: We had a gift certificate:)
We enjoyed our meal of Cajun Red Snapper with Baked Potato & Veggies ( I skipped the mango sauce)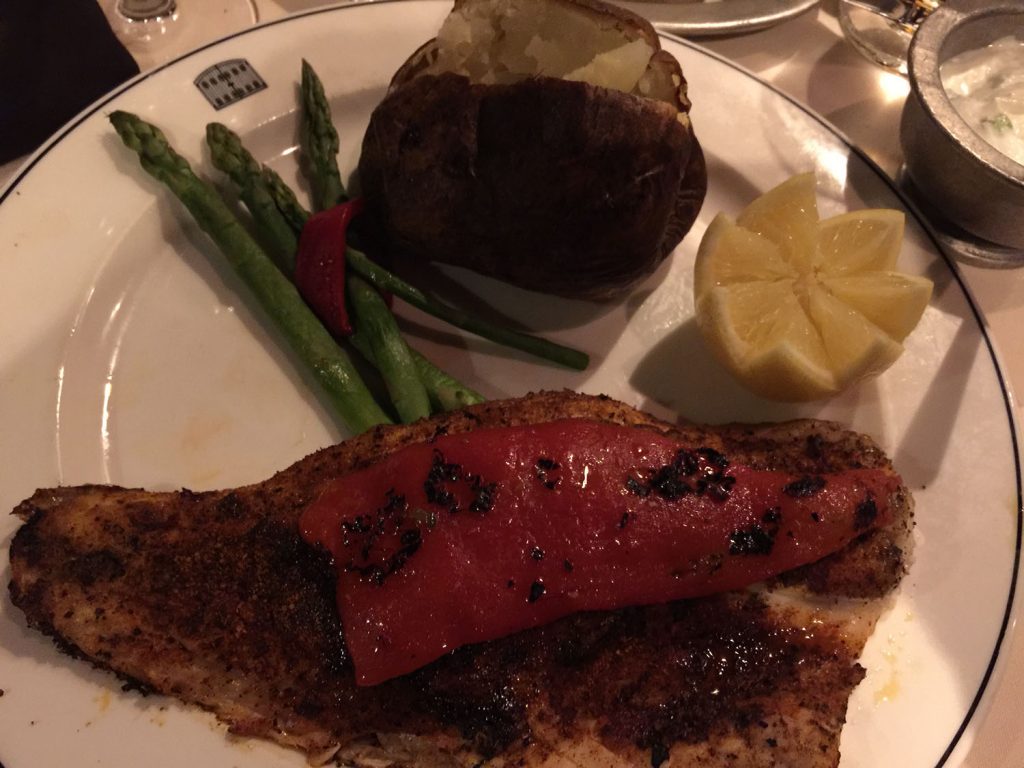 I even indulged in a glass of Cabernet Sauvignon…which I did not finish- because that's me 😉
We finished off with a cappuccino – there was literally no room for dessert, which was too bad because I love the ice cream at Gibby's….and the profiteroles….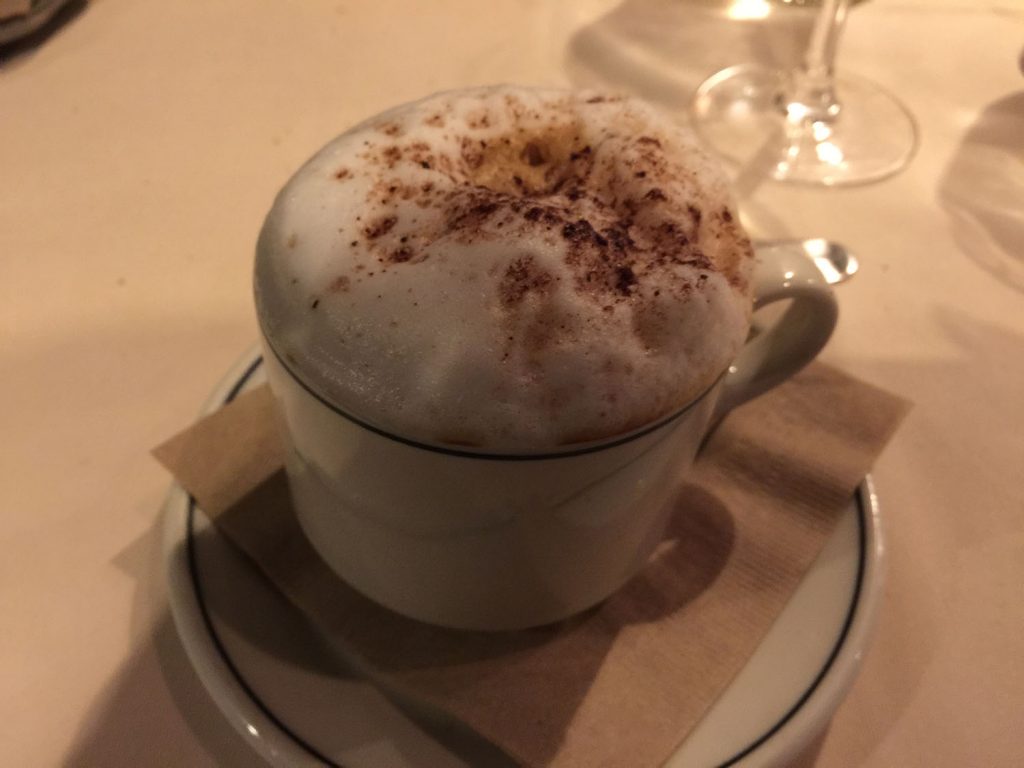 We headed out for a walk in the Old Port.
My hubby spotted something weird going on in an alleyway and totally endorsed my decision to begin Periscoping!  Although you won't see people's comments that came in via Periscope, you can see what we saw. Have a look 🙂
Awesome, right?!?  It turns out it's part of a project called #Montréal en histoires.  There's a whole #MTLenhistoires challenge involved with questions, etc. I think there may even be an app!  I haven't looked at it in depth, but I will. Check them out at montrealenhistoires.com/home.
We kept walking and saw the set-up for #StartupFest going on:
We had to take a selfie, of course…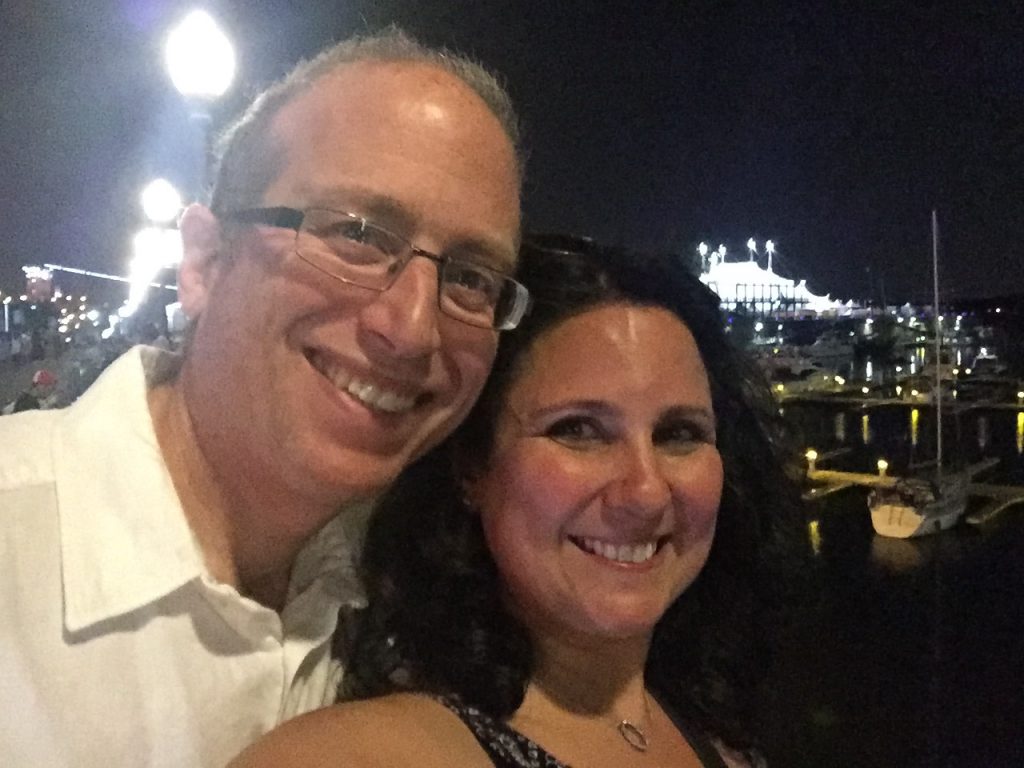 And then we continued to walk around aimlessly.
That was probably the best part of the entire night-Just walking.  Nowhere to be, no goal, no deadline ( well- there were deadlines, but we left them at the office) , none to pick up, just us.
And, then, as tends to happen when you wander around aimlessly, we discovered a neat little shop called Délices Erable & Cie.
It sells anything and everything MAPLE.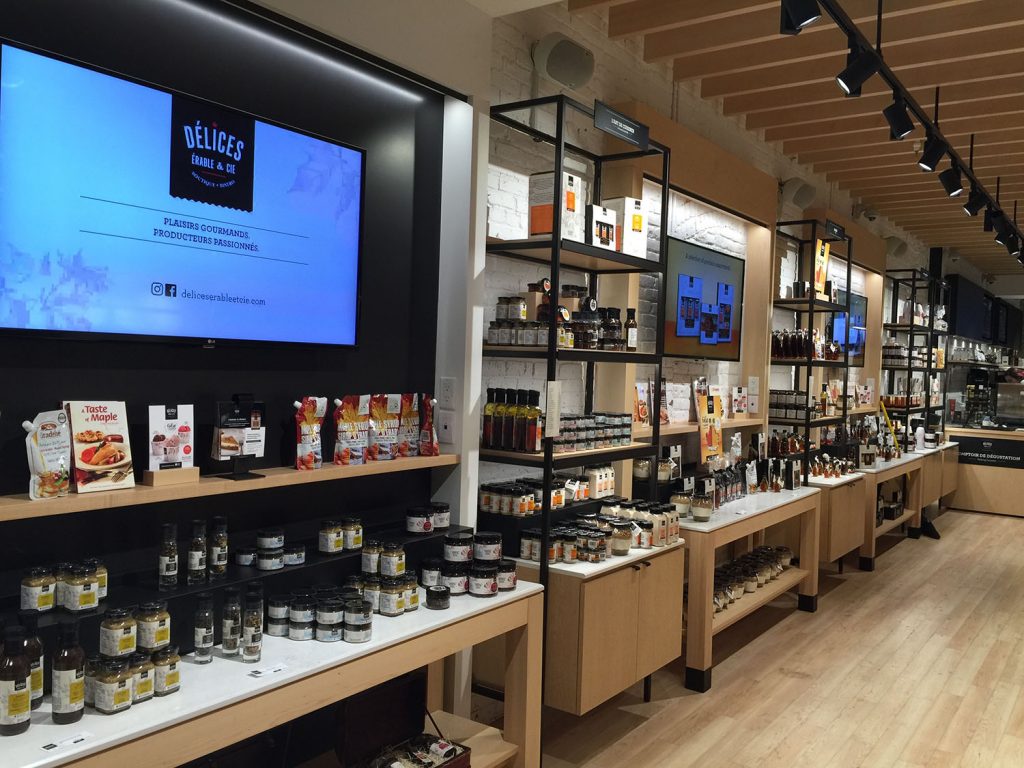 They had so many amazing and CANADIAN products 🙂 For this of you who are interested, MANY of their products were actually Kosher 🙂
I indulged in the free sampling of "Tire" ( Maple taffy)
The Maple Taffy that they make need not be heated, you just pour some onto crushed ice, add a popsicle stick and just wait. After a minute or two, you can start rolling the popsicle stick to end up with your sample.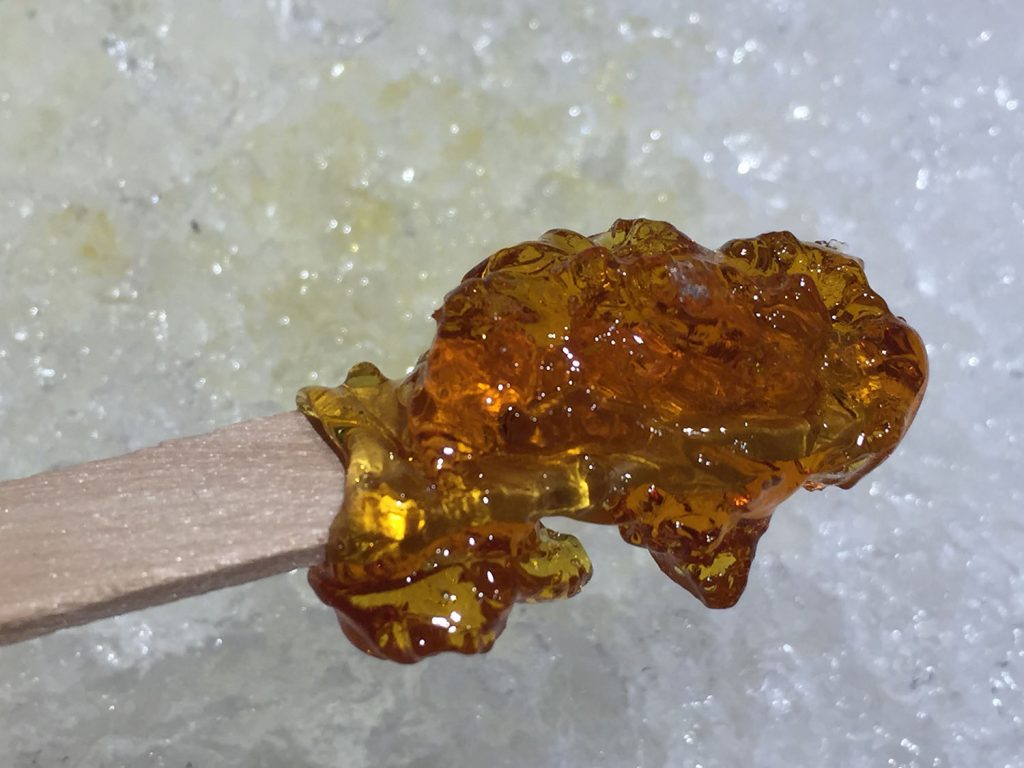 DELICIOUS!!!
We bought a jar 🙂
If you're in Old Montreal and want some too: here's what to look for: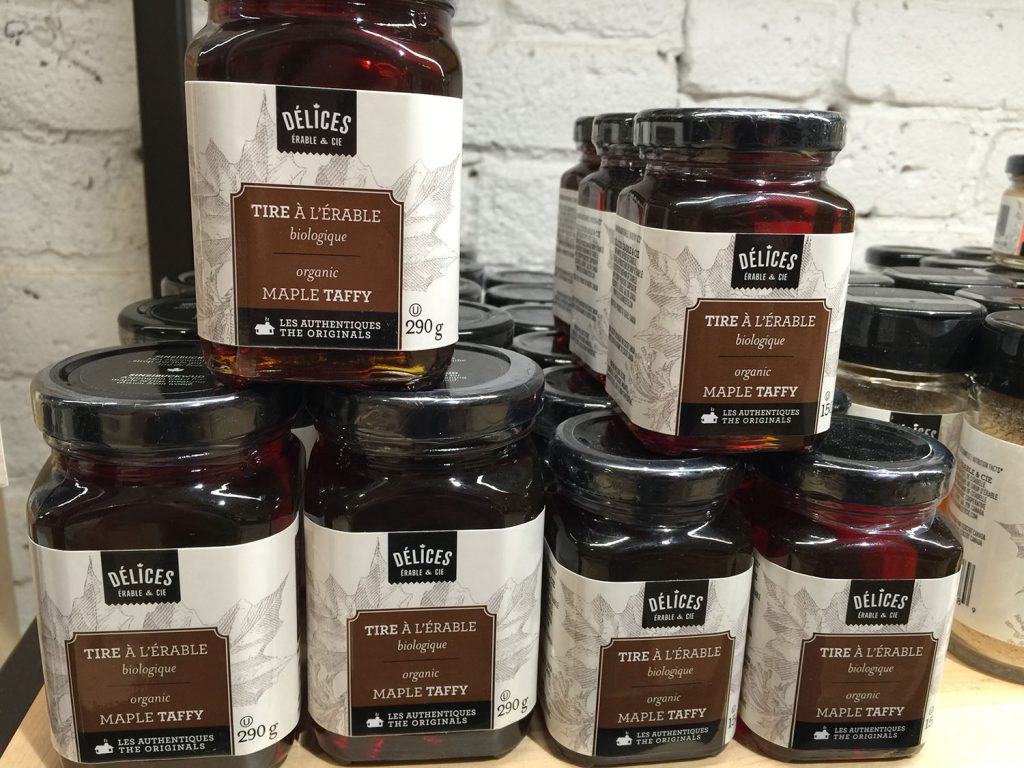 We then headed back to the car, stopping at times to look at the art in some of the windows. We're not collectors of art, but my hubby and I both have an appreciation of what I will call 'Montreal Art" or "Hockey Art" – This includes the works of artists like Ravary, Paquin, Miltos, Carole Spandau, and I suppose this artist with the signature of Tremblay as well.  What we loved about this painting was the juxtaposition of a Montreal Classic ( Saint Viateur Bagel ) against a "New" Montreal success story : David's Tea.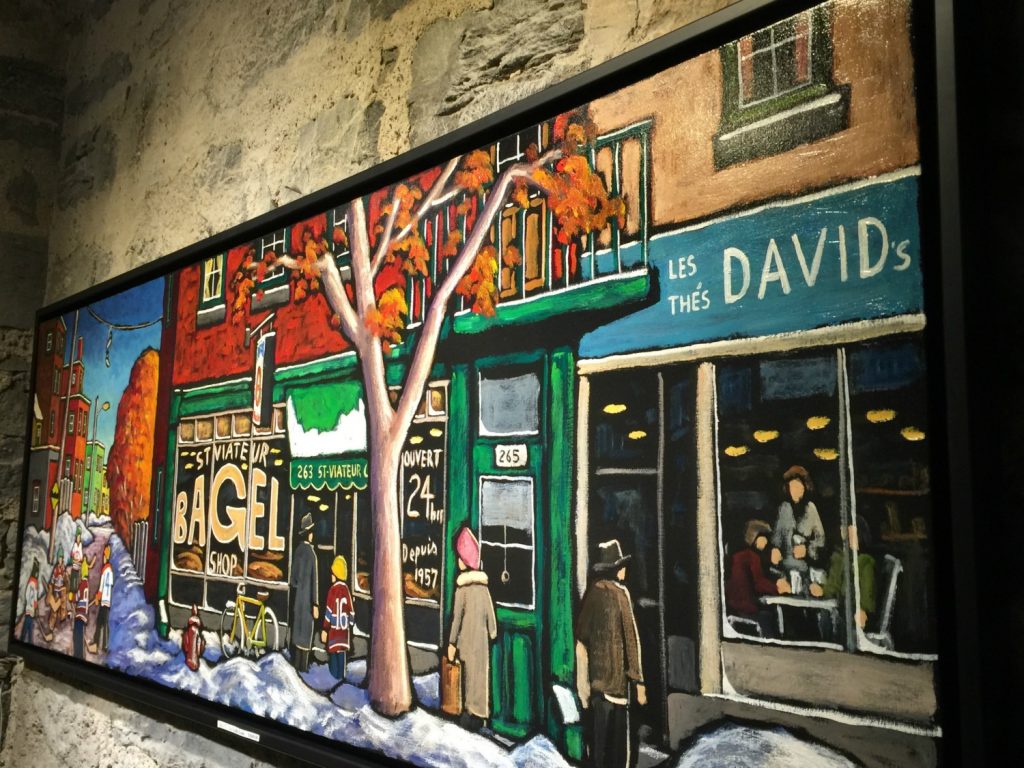 I should have taken the photo including the artist's name, but I am fairly certain it was Tremblay 🙂
We continued walking towards the car and ran into multiple light projections on the way- including one of a burning building, another of Rocket Richard…and more 🙂  I'm going to have to look into this a little bit more….
It was time to drive home.
The night was perfect and will be kindly remembered as part of our #61DaysOfSummer 🙂
Tanya