Once a year, the crab apple tree in my front yard blossoms with the most beautiful bright pink flowers. It give me such pleasure and energy just to look at them when I wake up in the morning. The flowers last for only a few days before the petals begin to fall off and coat our driveway.
The tree just blossomed a few days ago and i thought I would share a picture with you for Wordless Wednesday.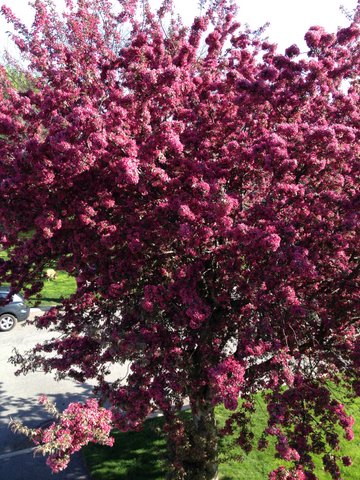 Hope you enjoy & wishing you a wonderful Wednesday!
Tanya