As many of you know, I am a huge fan of Chocolats Favoris. I love their store, I LOVE their ice cream and a fondue party at home is SUCH a creative experience and a treat the whole family can experience together.
Well, that at-home-fondue-family-experience is now available to all those who keep KOSHER because this past summer, CHOCOLATS FAVORIS announced that its famous chocolate fondue has been certified Kosher by  The MK-Canada Kosher Certification Agency for the following flavours:
Original Milk
Tanzania
Dulce de Leche
Crunchy Hazelnut
Salted Caramel
Dark Raspberry
Dreamy White
Hazelnut Praline
S'mores
Maple Fondant
Cookies and Cream
Original Dark
I have only been holding off from sharing this fantastic news because until recently, the labels did not reflect the MK certification. Now, you can find MK-certified product in store and the timing could not be more perfect!
Chocolats Favoris fondue makes for a PERFECT treat during the holidays- whether it is just a quiet evening at home or you are entertaining for a big holiday gathering.  It is also a perfect hostess gift and even teacher's gift (also, being kosher it is perfect if your child goes to Hebrew School!) A box set of 3 is also a great idea for your gift exchange 🙂
Here are the simple steps to having a fun fondue evening at home…if you are serving a big crowd use a huge board ( or multiple boards), if just the family, you can use a smaller one. You can also get creative by mixing and matching more than one flavour of fondue, for example drizzling both original dark and cookies and cream…Let your imagination guide you!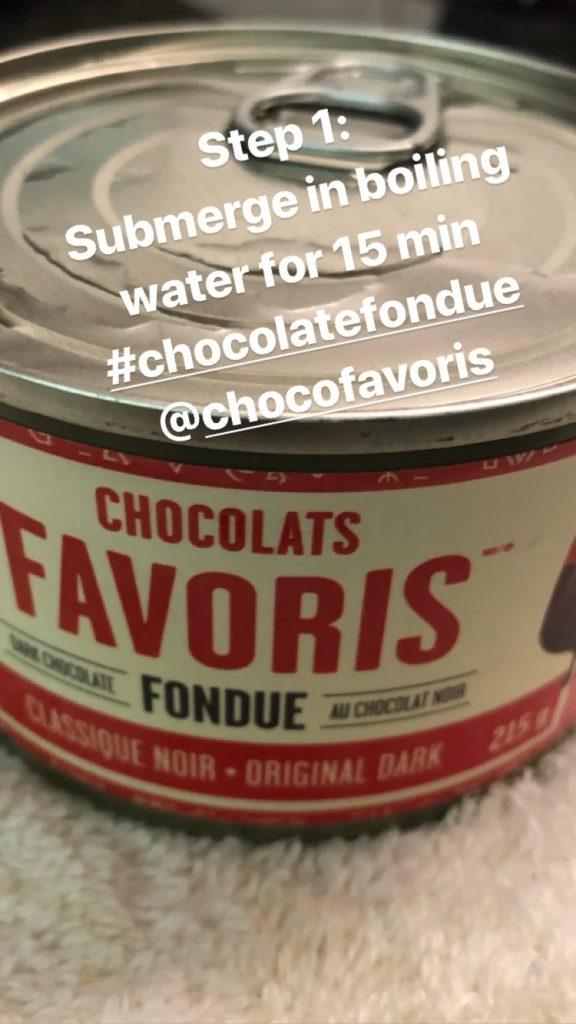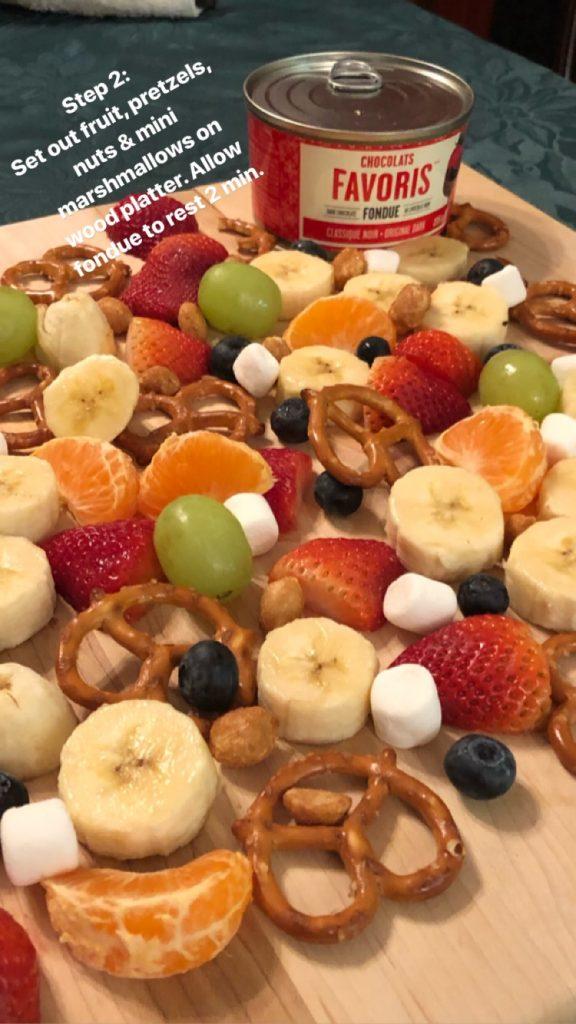 Step 3: Click below to watch: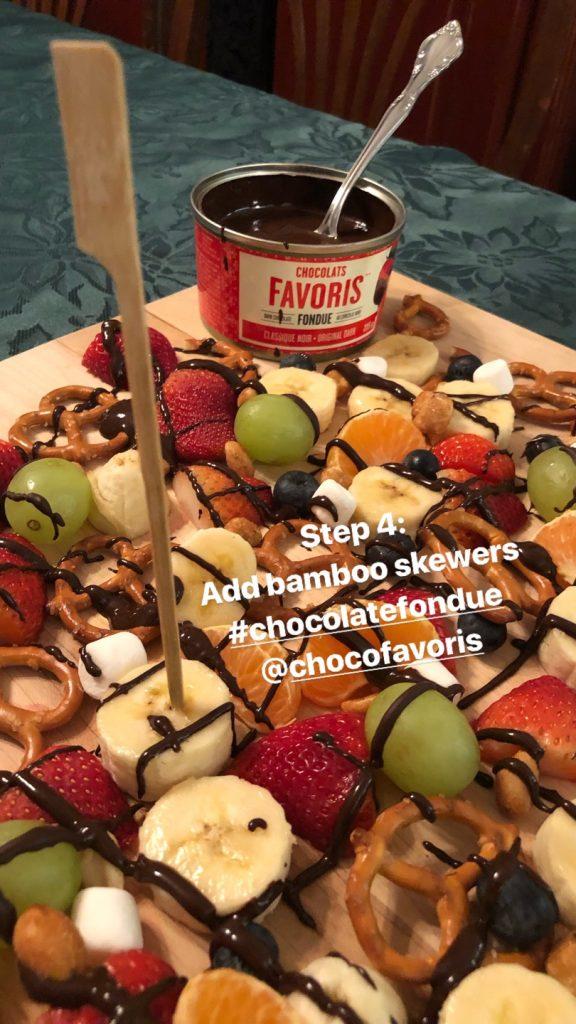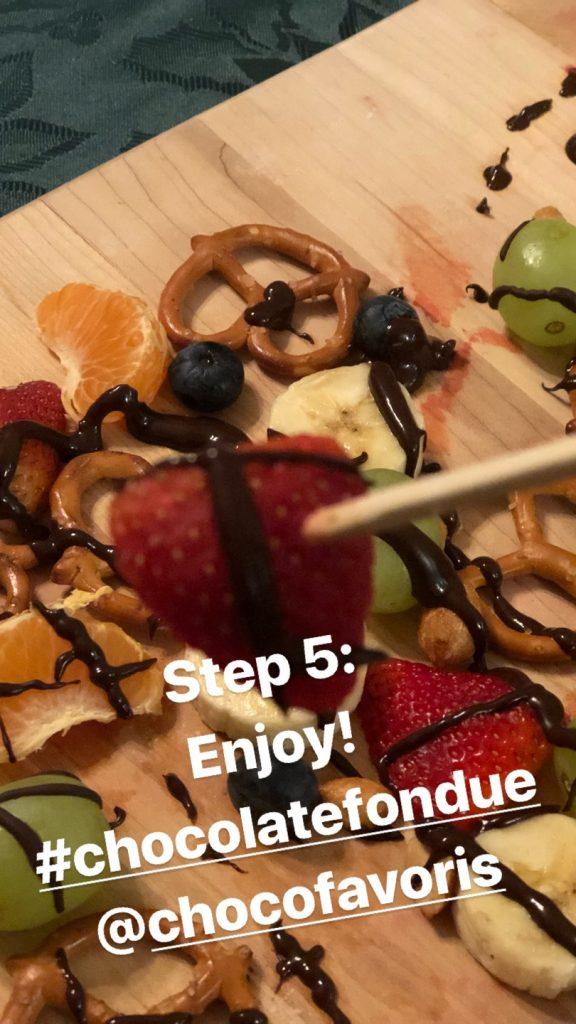 Keeping cans of Chocolate Favoris Fondue as a staple in the pantry is perfect for unexpected guests. As long as you have a nice platter (wood or otherwise), this fab fondue will help you make something from nothing!  No joke, let's say you just have an apple or a banana, a few grapes left at the bottom of the bowl, a clementine or two in the fridge drawer, a few pretzels at the bottom of the bag and a couple of cookies ( that you can break up into bite-size pieces onto the board).  Just scatter it all over the board and drizzle with Chocolate Favoris Fondue to make it into a luxurious dessert!
You can visit the Chocolate Favoris website to find the location nearest you. Hint: You can also order online with EXPRESS DELIVERY 😉 You will find all kinds of amazing, original and delicious gift ideas there. And now that so many varieties the fondues are certified Kosher, they can make the PERFECT Hanukkah gift for your friends or family members who keep kosher!
Wishing you a yummy day!
Tanya