In honour of Canada's 150th this weekend, I thought I'd share a post with some of my fave #Canada150 finds.
Topping off the list are these FAB sandals and flip flops from the the limited edition Hudson's Bay x Teva collection. What makes them so fabulous? I don't need to tell you how 'The Hudson Bay Company' is literally part of Canadian History and the iconic Hudson's Bay stripes have become a symbol that nods to Canada. Take that symbolism and part it with fabulous constructed Teva sandals and together they spell FABULOUS! Those of you who already know Teva likely LOVE Teva. If you don't, then I'll tell you that Teva is known for its quality products that are crafted to be accessible, versatile and a celebration of the independent spirit. When I found out that Hudson's Bay and Teva were partnering to make this collection I LOVED the idea.  When I tried on my sandals & flip flops, I loved the idea even more!  My teenage daughter loves the style and I think we're going to have to go get my hubby a pair in the navy blue… Retailing between $75 – $99CDN, the two styles are available at thebay.com or Teva.com.
What to wear with those fabulous sandals?  I think I'll go with my favourite pair of red Raffinalla capris DESIGNED & MADE IN CANADA (Right here in Montreal, by the way!). Pair them with a favourite white top – a tee for casual or maybe an off-the-shoulder white top if you want to be a little more 'festive'.  Why is Raffinalla my absolutely FAVOURITE BRAND of pants?  Because they are designed to make you look and feel your best by hugging you in all of the right places and somehow being comfortable while they do.  When Raffinalla says 'Embrace who you are', they really mean it…and this weekend I will embrace being Proudly Canadian!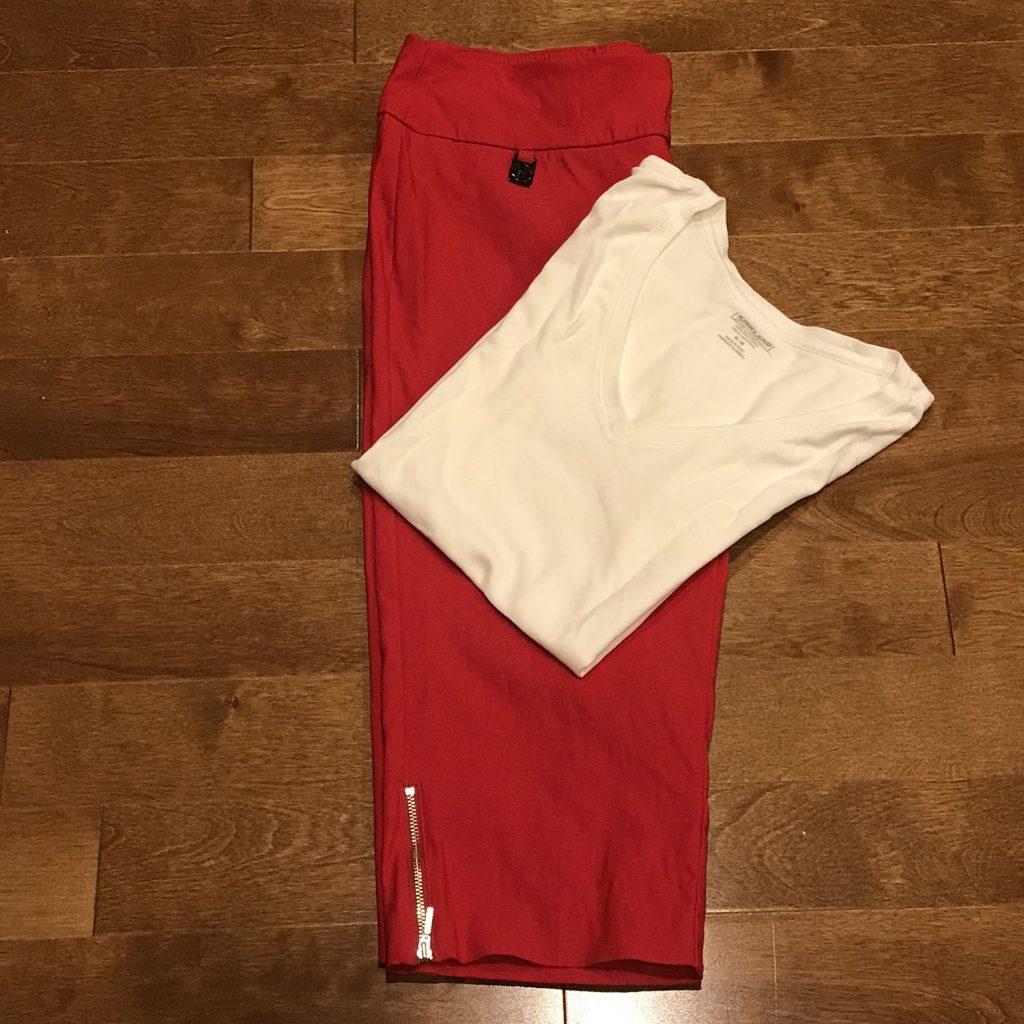 Feeling a little more like wearing a dress?  This red & white striped dress from Old Navy cannot boast being made in Canada, but it does scream Canada Day! I picked it up on sale for $15 …and I LOVE IT!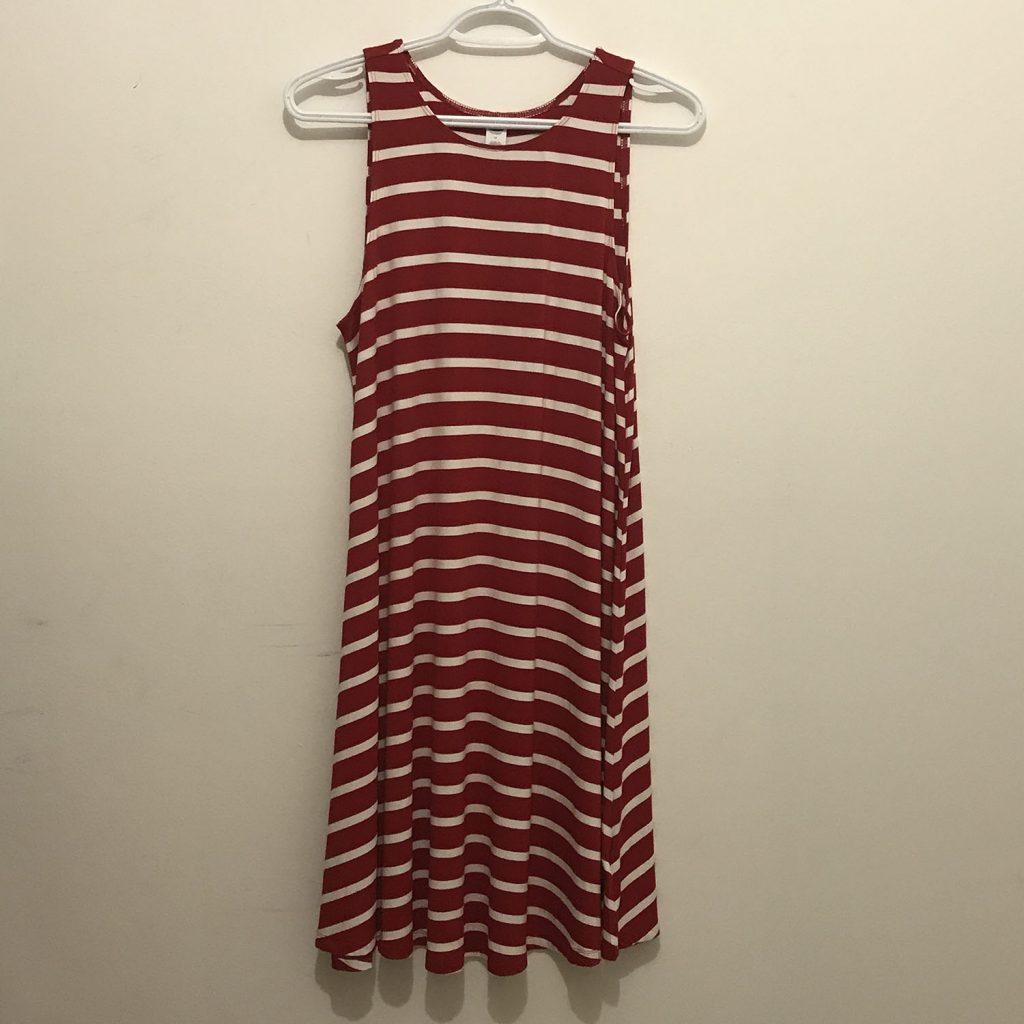 Now that you're all suited up…what spells more fun on Canada Day than ZURU Bunch o Balloons ?!?!?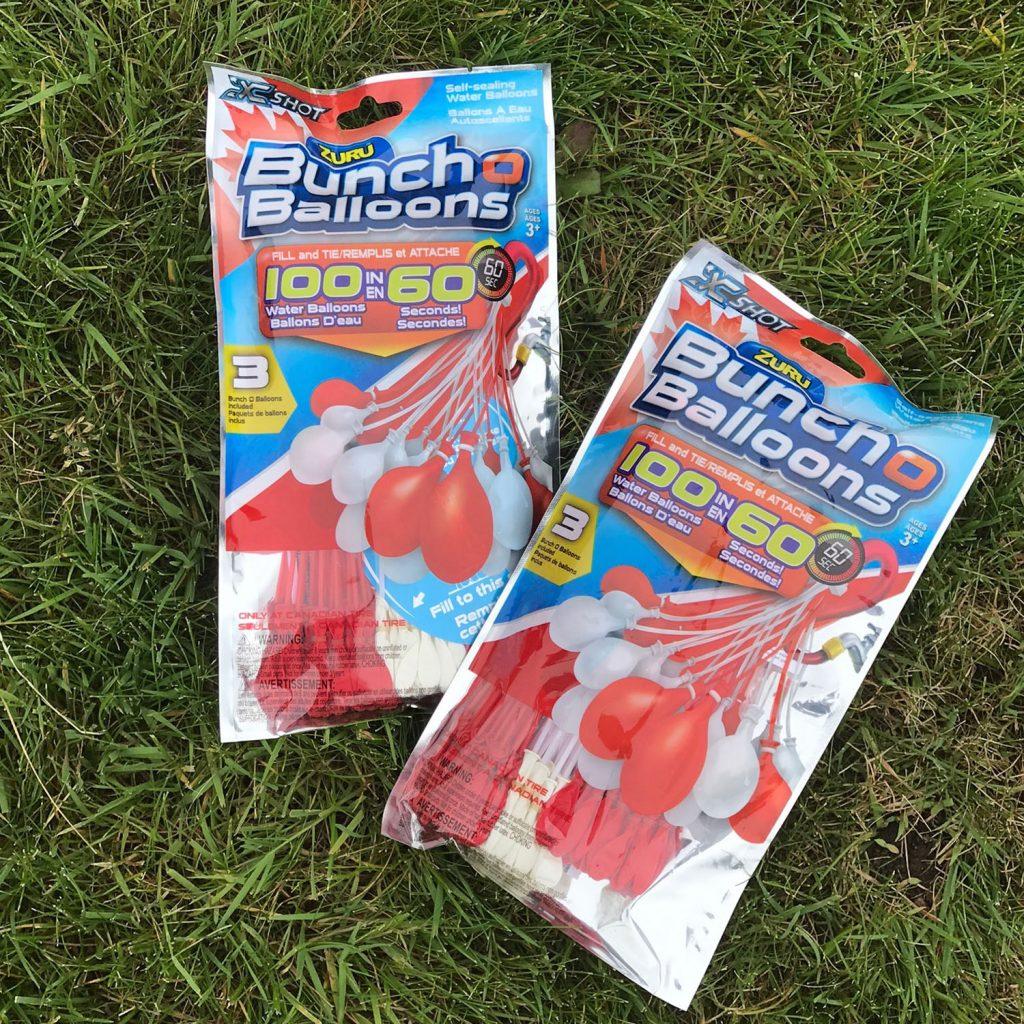 If you don't already know about ZURU Bunch o Balloons– they are absolutely AMAZING!  You can basically fill up and tie 100 balloons in 60 seconds…and then the ultimate water fight begins!!! We did this last year up north with all the cousins and the kids had an absolute BLAST!  So…how do Bunch o Balloons make it into this post?  You can get a special Canada Day themed pack at Canadian Tire!!! It's a perfect activity.  One important TIP:  BEFORE you begin, explain to the kids that when they are done they are responsible for picking up every single piece of balloon that explodes on the lawn….there will be many!  Speaking of tiny pieces of balloon…you'll be happy to know that the balloons are biodegradeable and that the balloon holders are recyclable and made from recycled plastic 🙂
Now balloon water fights are a relatively safe play choice, but in case anyone slips and gets cut, Elastoplast has the whole family covered with their awesome O Canada! plastic bandages!  (I like them so much I may put a few on just to 'theme' myself LOL!)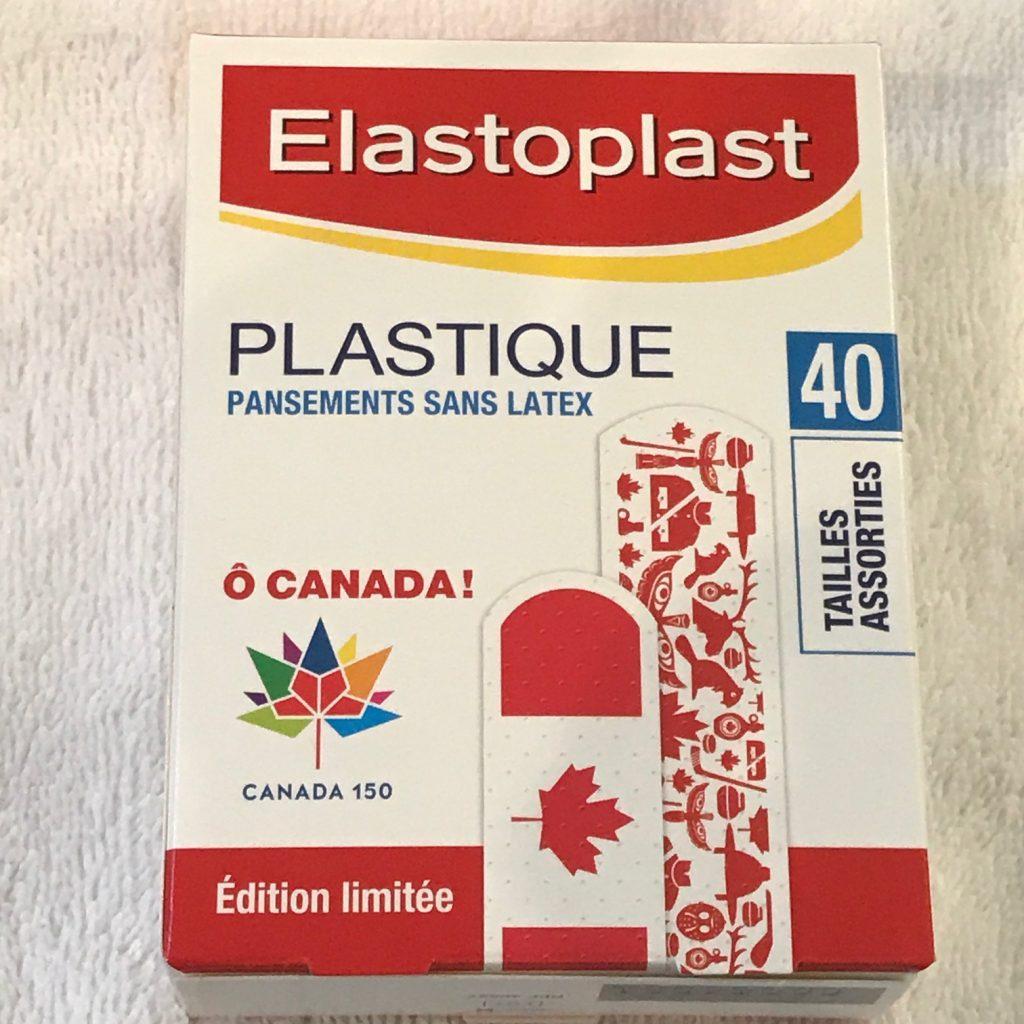 When it comes time for bed, your little ones will LOVE to snuggle these Chip 'n Dale Mini 'Tsum Tsum's, with the favourite duo dressed for the Canadian cold 'RCMP style 😉 In celebration of Canada's 150th, Disney Store is releasing the set as a Canada-exclusive on July 1st.  To find a local Disney Store, visit www.DisneyStore.com/storelocator or call (866) 902-2798.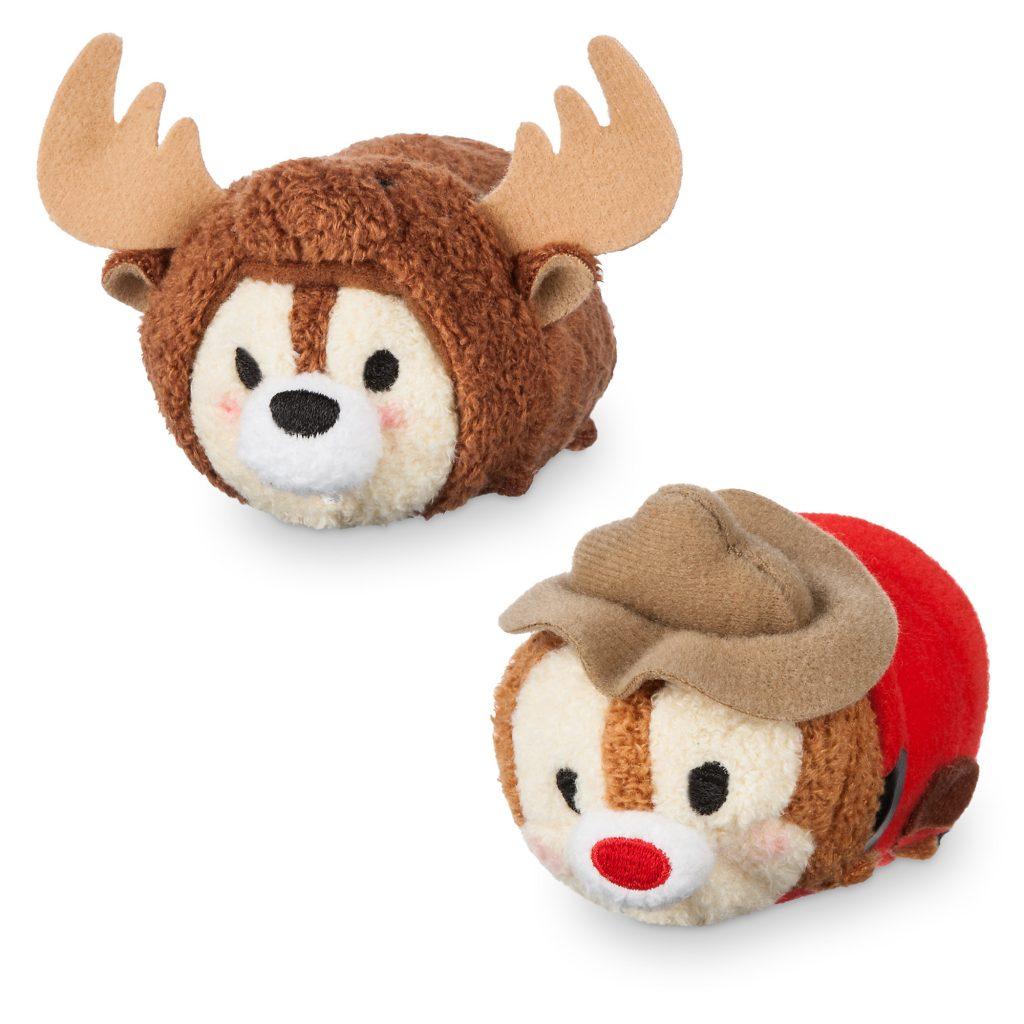 Finally, after the fireworks are done and it's time to settle down for the evening, you may love this pair of True North lounge pants as much as I did.  They were a WINNERS-HOMESENSE find at $14.99 😉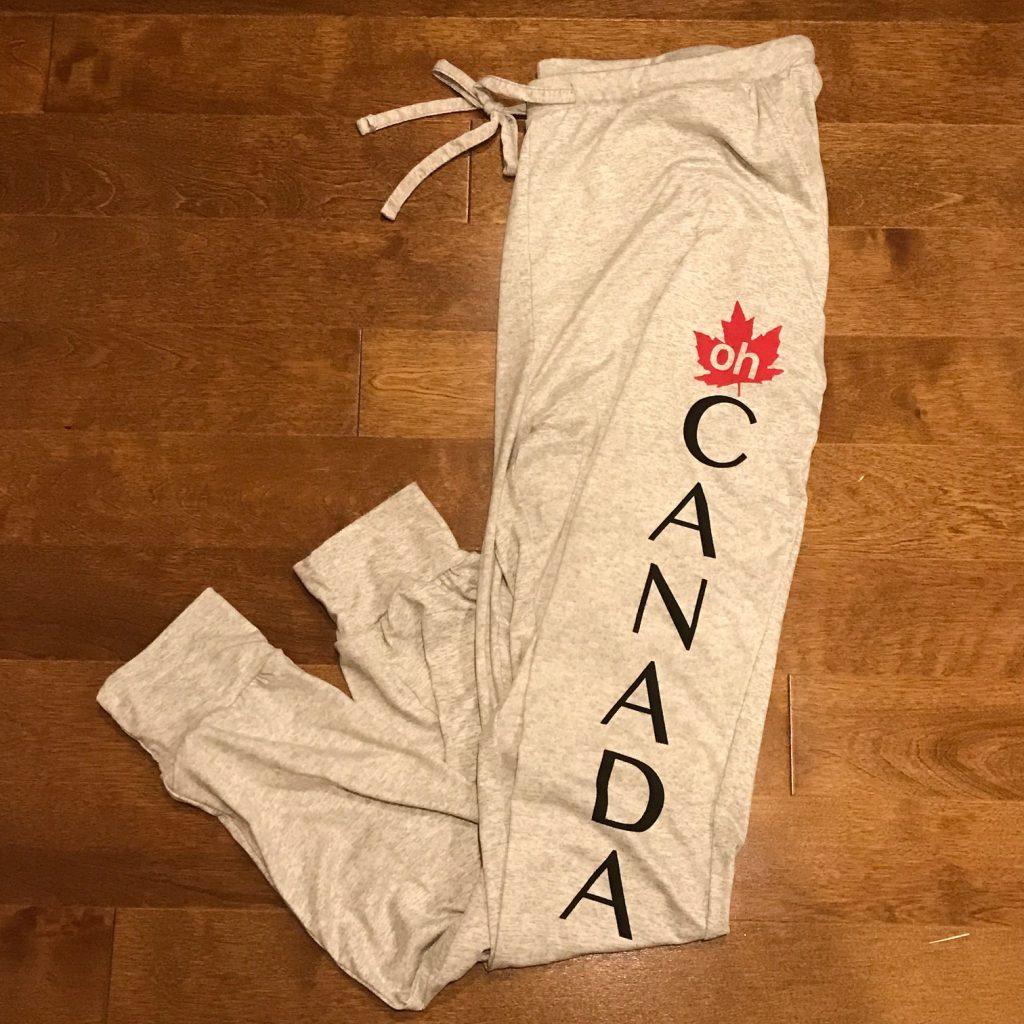 Wishing you all a fun, fabulous & fashionable weekend of celebrating the fact that we live on the best country on the planet.
Happy 150th Canada!
Tanya
Disclosure: Some of the products above were offered to me for review. I will only ever share with you products and/or services I believe in. All opinions contained within are my own and cannot be bought 🙂