You tell me.
How much of your stress is related to shopping for "the perfect gift"?
If that line just struck a chord, then you may be interested in this.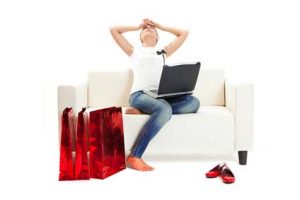 I recently found out that Best Buy has a free PERSONAL SHOPPER program.
I know, it sounds like a gimmick.  That's why I had to try it out for myself before I was willing to speak about it here.
So I did.
I arrived at the Best Buy in Fairview Pointe Claire and was introduced to Rupinder a.k.a."Rupy", my Personal Shopper in a "blue shirt".  We chatted a bit and then got right down to business.  He wanted to know who I'd be shopping for.
Given that this was an exercise in testing out their service, I created a fictitious list of "giftee" profiles based on what I perceive to be some fairly common (and maybe some not-so-common) gift-giving challenges.
Rupy pulled out a clipboard with a serious profile sheet to fill in.  He wanted to know all about my giftees: Age, gender, how active they were, etc. He took some notes and then we began.
Gifting Challenge #1: An aging parent who
has limited mobility;
enjoys reading blogs and magazines as well as books when her concentration allows for it;
loves watching movies and looking at pictures of her grandkids;
travels from time to time, but mostly by car;
is in and out of hospital and when she is there can get bored;
has family overseas who communicate with her via Skype.
Rupy's Recommendation:
iPad Mini with Retina LTE (4G) 16 GB at $451.64
Product # 10229789
Recommended as well: A stylus as a stocking stuffer
(Yes, he even marked down the product # on my sheet for me to make it easier for me to return to order the right one or to do so online)
Why the choice? Apple is the most user friendly of all the tablets , even if it is a touch pricier.
When I mentioned that as an elderly person, a monthly data plan may be cost prohibitive and that I don't like to give gifts that impose an additional cost on the giftee, Rupy reminded me that although we could choose a Wifi only version, that plans are available quite inexpensively these days. Good point.  The 4G would certainly come in handy for those hospital stays where Wifi may not be very reliable.
Gift Challenge #2: A High School Student who:
is finding out that the school encourages the use of laptops or tablets in many of her classes;
needs something lightweight- her backpack is already ridiculously filled;
would love a device that she could use at home & at school for:

internet-based research;
email;
writing papers;
creating powerpoint presentations;
taking notes in class;
class projects where the students are encouraged to use their technology.
Rupy's Recommendation:
Macbook Air 11″ HD711KL/A
Product # 10218573
MS Office since her school encourages PowerPoint presentations
A Sleeve to protect her MacBook ($29.99)
Why not the tablet?  The Air is a fully functional computer and has more capabilities than a simple tablet and yet is extremely lightweight.  That said, Rupy debriefed me on the variety of tablets that could fit the bill if working with a smaller budget.
Gifting Challenge #3: Something Fitness-related to encourage a friend who:
just started working out
may join a gym
likes to listen to music
has an old iPod Touch
Note: I was actually sure Rupy was going to recommend an iPod Nano.  He surprised me – and I LOVED the idea!!
An iPod Nano (no shocker here) $135.99
A Fitbit Force : WHAT A GREAT IDEA!!!!  It honestly hadn't occurred to me.  What's a fitbit force?  A thin watch that you can wear all day & all night that tracks your activity, your sleep patterns, how many steps you've taken & more… This would be a GREAT idea!!!  $129.99
Gifting Challenge #4: Headphones suitable for kids.
I DO NOT like the idea of earbuds for kids, so I think that headphones are a great gift for both kids and teens and I was not looking to spend a bundle here…you know…kids…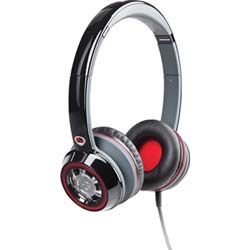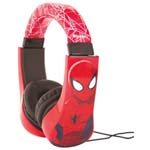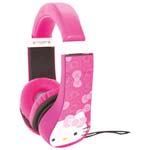 Rupy's Recommendation:
For kids 7-10 Spiderman (#10274867) or Hello Kitty (#10274869) Headphones
(Note: While we did see sets that were fur wrapped, the fur did not seem to be removable for washing – those things would be gone in a heartbeat if anyone with lice ever came close to them…As cute as they are, I wouldn't recommend them)
For Teens :
N-Tune Monster (#10261247) at $150.44, OR, if you're not looking to spend a lot:
Senneheiser HD201 (#10169519) at $50.44
Gifting Challenge #5: A friend who:
is always crackling through the speakerphone when she's driving;
does not have a hands free  / bluetooth device (yes that's a hint..)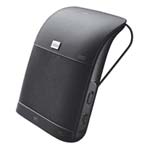 Rupy's recommendation: 
Jabra Hands-Free FreeWay
(#10173811)
$120.44
Gifting Challenge #6: A gaming system for my own family that is:
family friendly
not the original Wii (because we have that already)
will have a decent selection of games that don't involve ANY kind of shooting with guns, violence or bad language
Either: XBOX One at $503.74

consider an XBOX Live Gold Membership at $59.99…(I will have to look at the details on that one!)

OR: Wii U (game bundle) at $303.74
Note: Rupy took me through each of the systems, explained to me the "types" of games that each are known for and was careful to respect our no-gun, no violence approach.  I actually found this extremely helpful.
Gifting Challenge #7: Someone special who has been pining after a DSLR.
It's a big gift for a very special person
Main concern is she needs strong zoom-in capabilities
Would like to have lens options
Rupy's Recommendation, depending on budget (I forgot to give him one here!)
If not included in the bundle, don't forget an SD card to go with it.  (Anywhere from $30-$100)
Gifting Challenge #8: A videocamera for an expectant couple
not too pricey
compact
Good quality video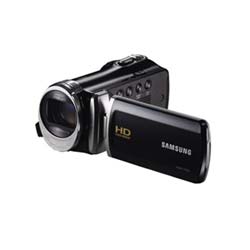 Rupy's Recommendation:
Samsung HMX-F90BN at $149.99 – $229.99 ($149.99 is when it goes on sale)
Add an SD card for videos – 64GB holds 80 mins ($60 – $150)
MY OVERALL ASSESSMENT:
Q: Did I find Rupy helpful?
A: Yes.  His reminders of the add-ons that I would need to keep in mind to respect my budget were super helpful ( software, laptop sleeve, SD cards, etc).  His patience and questions showed me that he really did want to help me find the PERFECT gift for the person in question.
Q: If this were truly my gift list, would this experience have a reduced my stress level?
A: Definitely.  Some of the items on my list are pricey and there are so many options to choose from, Rupy's expert advice and ability to guide me through the plethora of options to narrow it down to the appropriate choice for my "giftee" was invaluable and saved me a lot of time & independent research.
Q: Would I recommend that my readers who are time-crunched use the services of  a Best Buy Personal Shopper (in a Blue Shirt )to help get them through their list?
A: Yes.
CONCLUSION:
If finding the perfect gift or gifts is stressing you out, then indeed, used properly a "Blue Shirt" CAN reduce your stress level 🙂
Happy shopping and if you happen to meet up with Rupy at Fairview – Tell him I say hi – He rocks!!!
Tanya
As with all sponsored posts, I will only ever share with you products and/or services I believe in. All opinions contained within are my own and cannot be bought