It's back to school again today
So proud as you go on your way
With backpacks on, lunches in tow
Off to learn, I see you go
This is the dawn
Of a brand new day
So excited for you
As you're on your way!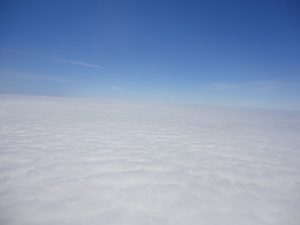 The sky's the limit
To what you can achieve
Do the best that you can do
You will fly! This I believe.
To my baby starting Kindergarten
Today you get new 'wings'
Have fun and play and make new friends
Learn many, many things
To my three older children,
As you return to school this year:
I'm hoping it's your best one ever
With friends & teachers you hold dear
So off you go, just spread your wings
And off to school, you fly
Be the best YOU that you can be,
You'll soar above the sky!
Wishing a wonderful new beginning to all the Back-to-School'ers!
Tanya (Mom)