It's hard to believe that summer is already at the halfway mark… For some of us it seems to be flying by while others are counting the days until the kids are back in school.
It's nothing to be ashamed of. While having the kids home for the summer can be a great joy, it can also be very difficult, especially when they are not in camp or some other program.  It's 24/7 of entertaining or feeling like we ought to be entertaining or feeling guilty that they should be outdoors more or that we should be spending more time with them instead of working, doing laundry or preparing meals.
As moms we also tend to envision blissful days filled with crafting, cooking and outings but when reality hits…let's just say that it doesn't always live up to 'the vision'. And even when it does, let's face it, it's A LOT of work. We may love it, but it's also OK to need a break.
So…if you're wishing there were a way to get your kids into a camp program for the next few weeks, or even for just one week, to get a little break, you may want to consider Westpark Aquatic Camp.  Located at Westpark Pool in Dollard-des-Ormeaux, the day camp program is geared towards kids ages 5/6 to 10/12.
The kids can participate in various aquatics activities including swimming lessons, diving, syncronized swimming & water polo. ( Yes there are competitions as well!) They can also play landsports like soccer and baseball as well as to participate in traditional camp games and arts & crafts.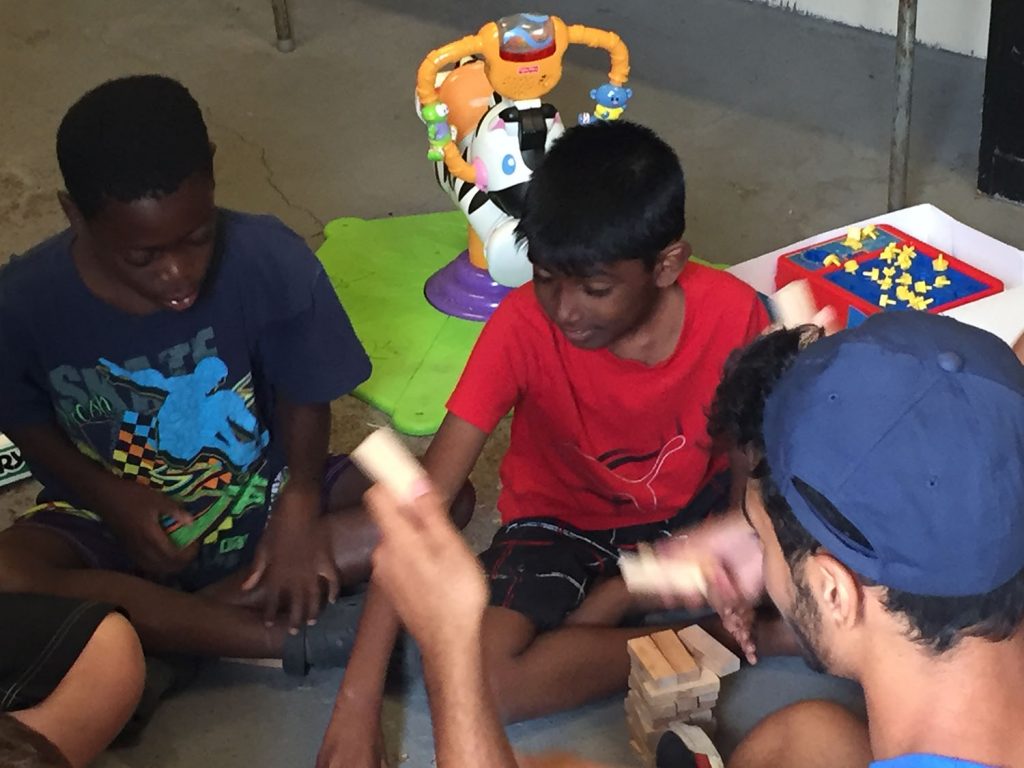 They can be engaged in fun activities ( and even get swimming lessons!) while you get to work, shop, clean or actually take a break and relax!
How does that sound?
Camp runs Monday through Friday from 9AM – 4 PM.
Cost is $135 / week for Pool members and $150 / week for non members.
Extended hours are available from 8AM – 9AM and from 4PM – 5:30 PM at an additional cost of $15/week for Pool members or $20 / week for non-members.
montrealmom.com readers can also benefit from a 10% discount off of the weekly rate!
Just enter in coupon code: Pool camp 2016 🙂
You can get a feel for Westpark Pool and the activities there by clicking here to checkout their Facebook page.
Interested in more information? Feel free to reach out directly to Joe Houx, the Camp Director.
Here's how you can reach Joe:
email: westparkpooldaycamp@gmail.com
Phone: call the pool at (514) 685-3247 between 9-4 and ask for Joe
In person: pass by Westpark Pool in person during those hours and ask for Joe.
You can also REGISTER ONLINE by clicking here .
It's an affordable way for the kids to have a great time, get a little more pool time and for you  to get a little bit of a break…Go for it – #GuiltFree 😉
Tanya