With the holiday of Rosh Hashana coming up, it seems to be the perfect time to share my recipe for Apple Cinnamon Challah.
Many of you have seen my video on how to prepare the recipe on the montrealmomTV channel on YouTube.  That said, I just realized that I haven't yet shared on the blog my segment on Breakfast Television on how to prepare it! Although the segment was a while back, the recipe is still fantastic and is a GREAT activity to do with the kids.
I have been invited into daycare and Kindergarten classes to do this as an activity with the children and it has always been a hit – both as an activity and as a yummy treat!  It also happens to make a wonderful hostess gift 😉
You can click here or on the image below to watch.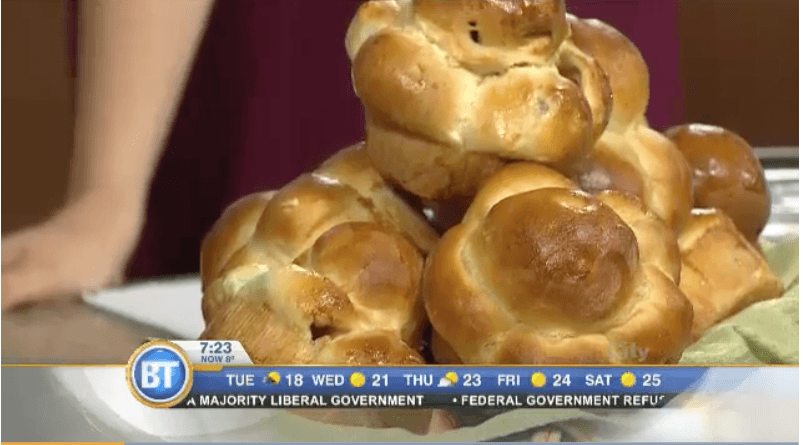 You can also click here to watch me preparing the same recipe a few years earlier on montrealmomTV as well as for links to the Challah Dough recipes!
Enjoy & Shana Tova to all those celebrating!
Tanya