In my continued quest for cool stuff to try in the Air Fryer, I came across a recipe for Air Fryer Jalapeño Poppers at vegetarianmamma.com.
These were good, but not as spicy as I had hoped for (although when I tried them cold the next day, they oddly had a bit more kick…)
You can find the recipe at  vegetarianmamma.com. Please note that when I made them, I used light cream cheese and rather than crushed tortilla chips, I used panko.
Again, this is a super easy recipe to prepare, but as Cindy from Vegetarian Mamma wisely suggests: WEAR GLOVES WHEN HANDLING THE JALAPEÑOS.  This is advice I often give myself ( after a very unpleasant incident involving hot peppers and rubbing my eyes a few years ago….)
Again. for the easy-way-out, you can always buy frozen jalapeño poppers and Air Fry them 😉
This is one of many recipes I tried in the Hamilton Beach Air Fryer.  If you like these, you will likely enjoy Air Fryer Buffalo Cauliflower Bites and Air Fryer Mozzarella Sticks. For more ideas click here 🙂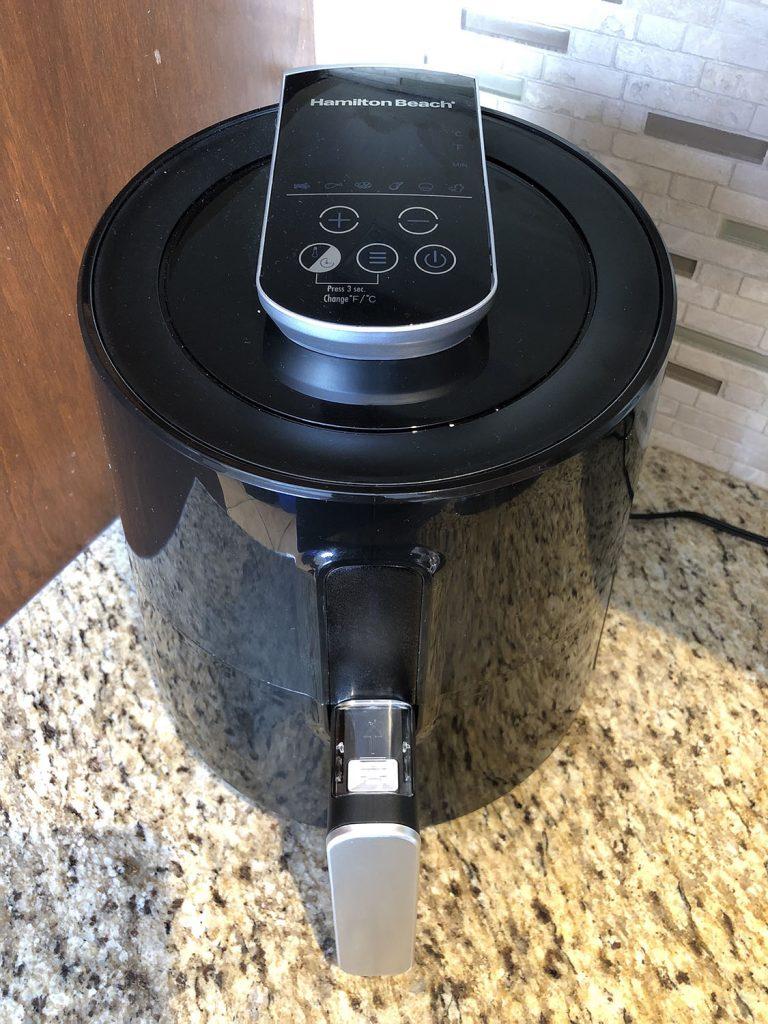 Happy Air Frying!
Tanya
Disclosure: The Hamilton Beach Air Fryer was offered to me for review. I will only ever share with you products and/or services I believe in. All opinions contained within are my own and cannot be bought 🙂