When I began looking for recipes to try in the Hamilton Beach Air Fryer, I came across a recipe for Buffalo Cauliflower on the Hamilton Beach website.  Unfortunately it involved celery seeds so I moved on looking for another recipe. The one that caught my attention can be found at cookinglight.com, but I did make some modifications:
rather than tossing the cauliflower in the crumbs in a second bowl, I placed the crumbs in a Ziploc bag, added the buffalo-sauce-coated cauliflower and shook it in the sealed bag to coat.  I then air fried in 2-3 batches.
Variation:
I tried this recipe with regular breadcrumbs, and they still came out great.
Variation #2
These are spicy…so if your kids prefer mild, you can leave out the hot sauce.  I tested the recipe with just ketchup & egg ( for that one, I used a whole egg, not just the white) , and it worked just fine.
This is one of many recipes I tried in the Hamilton Beach Air Fryer.  For more click here 🙂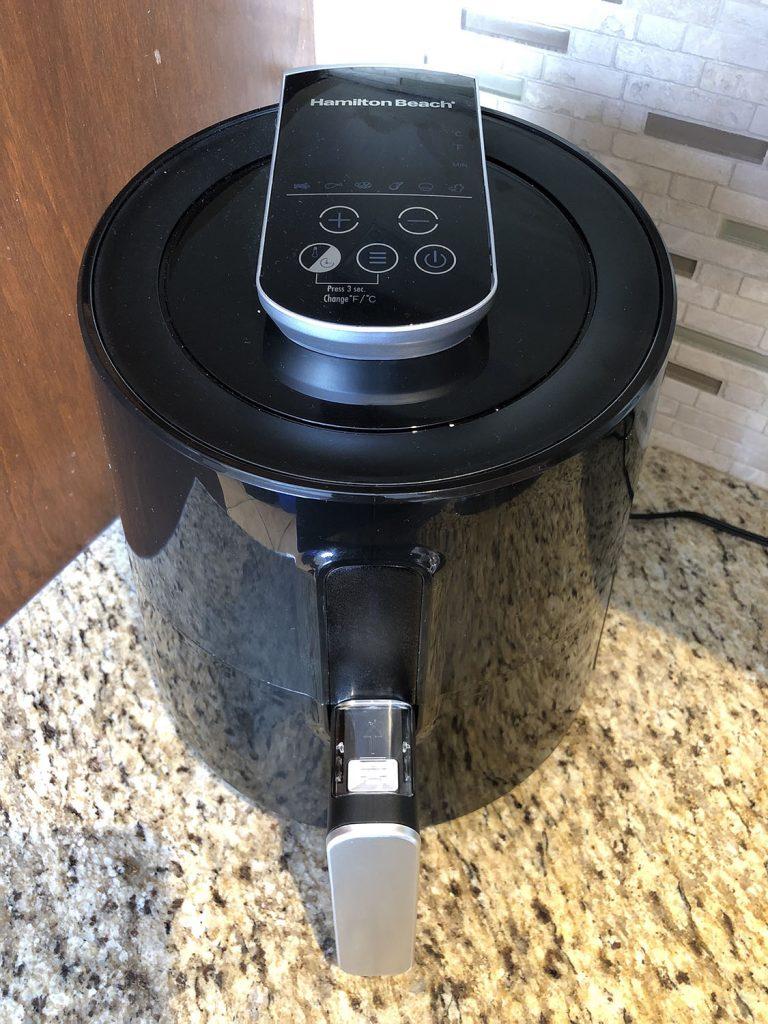 Happy Air Frying!
Tanya
Disclosure: The Hamilton Beach Air Fryer was offered to me for review. I will only ever share with you products and/or services I believe in. All opinions contained within are my own and cannot be bought 🙂