I have been eyeing air fryers since I first laid eyes on one years ago.  I just could not decide if:
the food would taste good,
the batch size would be big enough for my family, and
it was worth the space in the kitchen.
When Hamilton Beach asked if I'd be interested in reviewing their Air Fryer, I was more than happy to do so, and let's just say, I have been taking this review quite seriously and have been testing various recipes as well as ready-made frozen foods and have come up with quite a few that I think you can enjoy.
Some of these may be things you would never even think to make in an air fryer, but yet, they work!  Truthfully, if you have the kids home for spring break – these recipes are easy enough for the kids to prepare on their own.  Just remind them to be very careful handling the basket as it can get hot. 
At the very end of the post, I provide some tips to keep in mind when using the Air Fryer.
Air Fryer Buffalo Cauliflower Bites
These were FANTASTIC,  but know they are spicy…so if your kids prefer mild, you can leave out the hot sauce.  I tested the recipe with just ketchup & egg alone, and it worked just fine.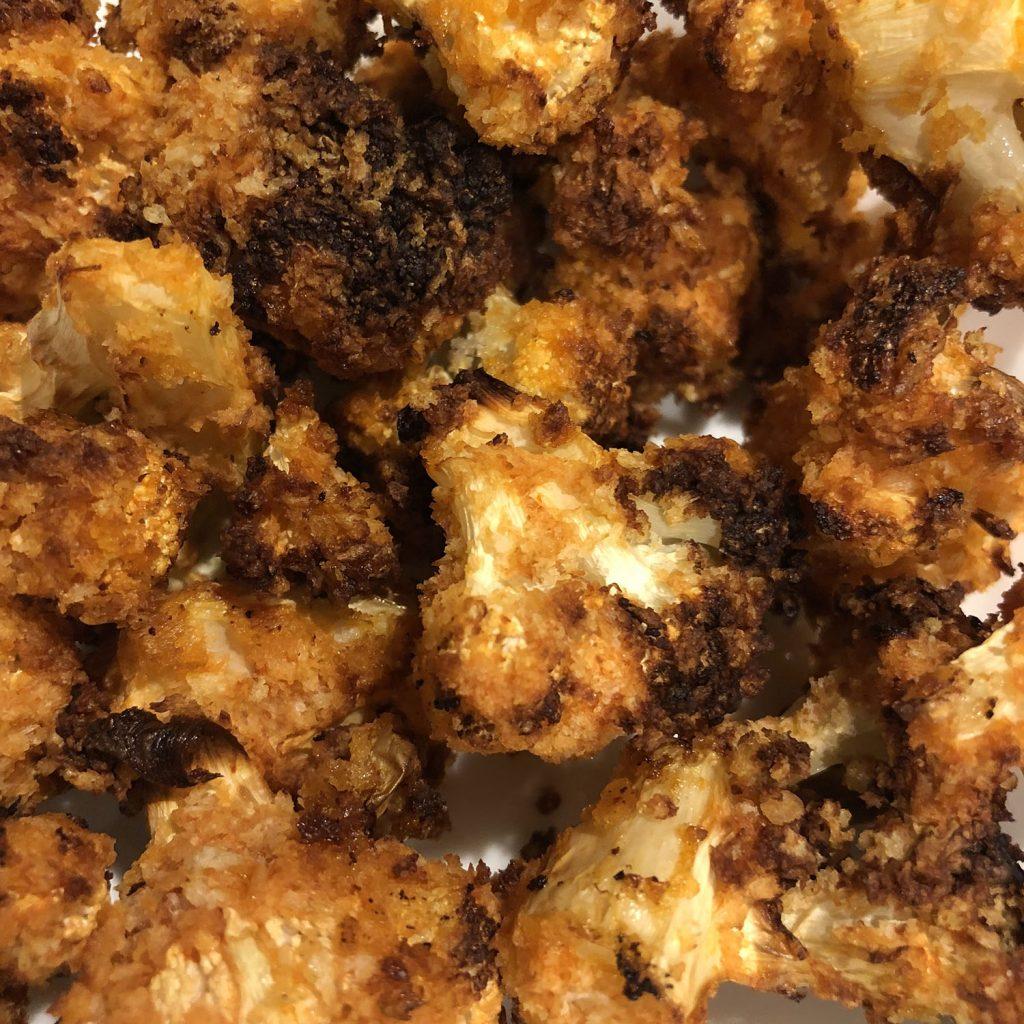 Air Fryer Pizza with Two-Ingredient Dough  (This one has the added bonus of being WW (Weight Watchers) friendly!)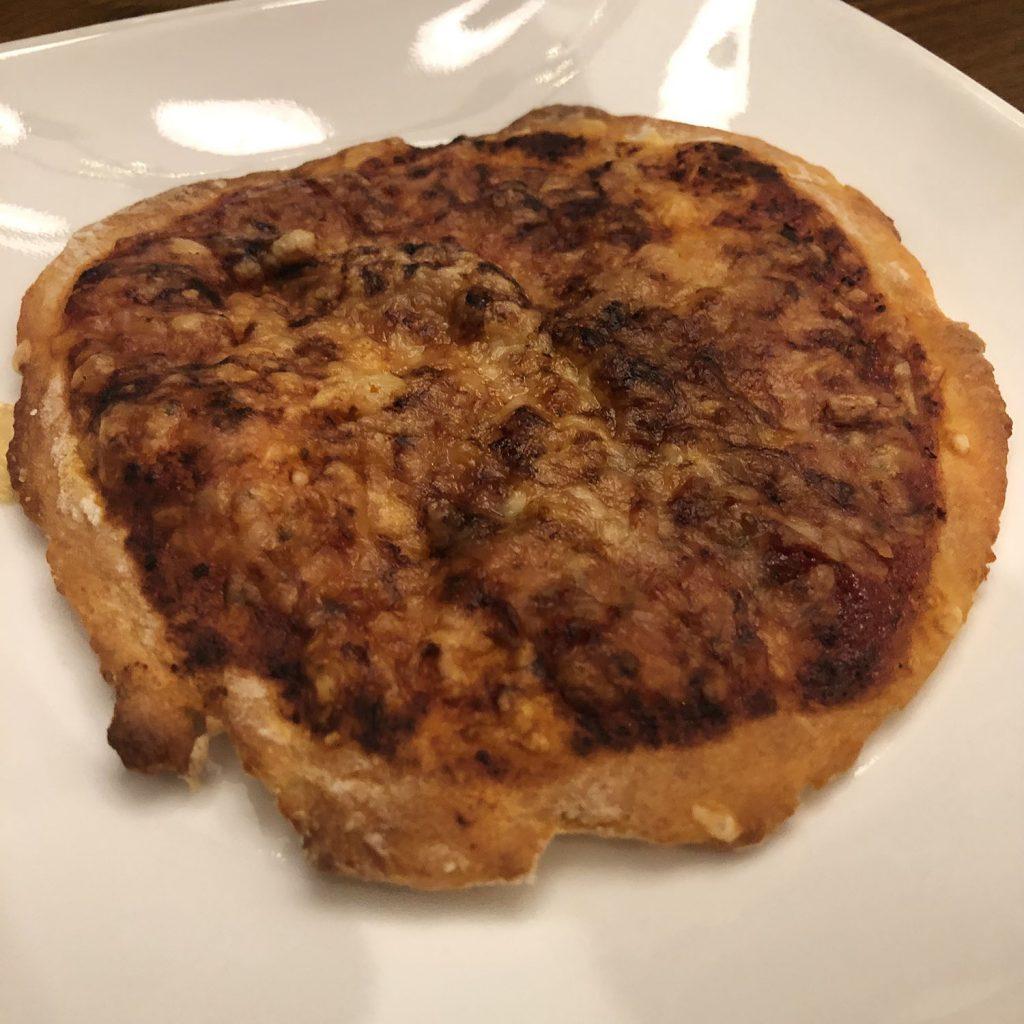 For a faster, still-delicious option, try: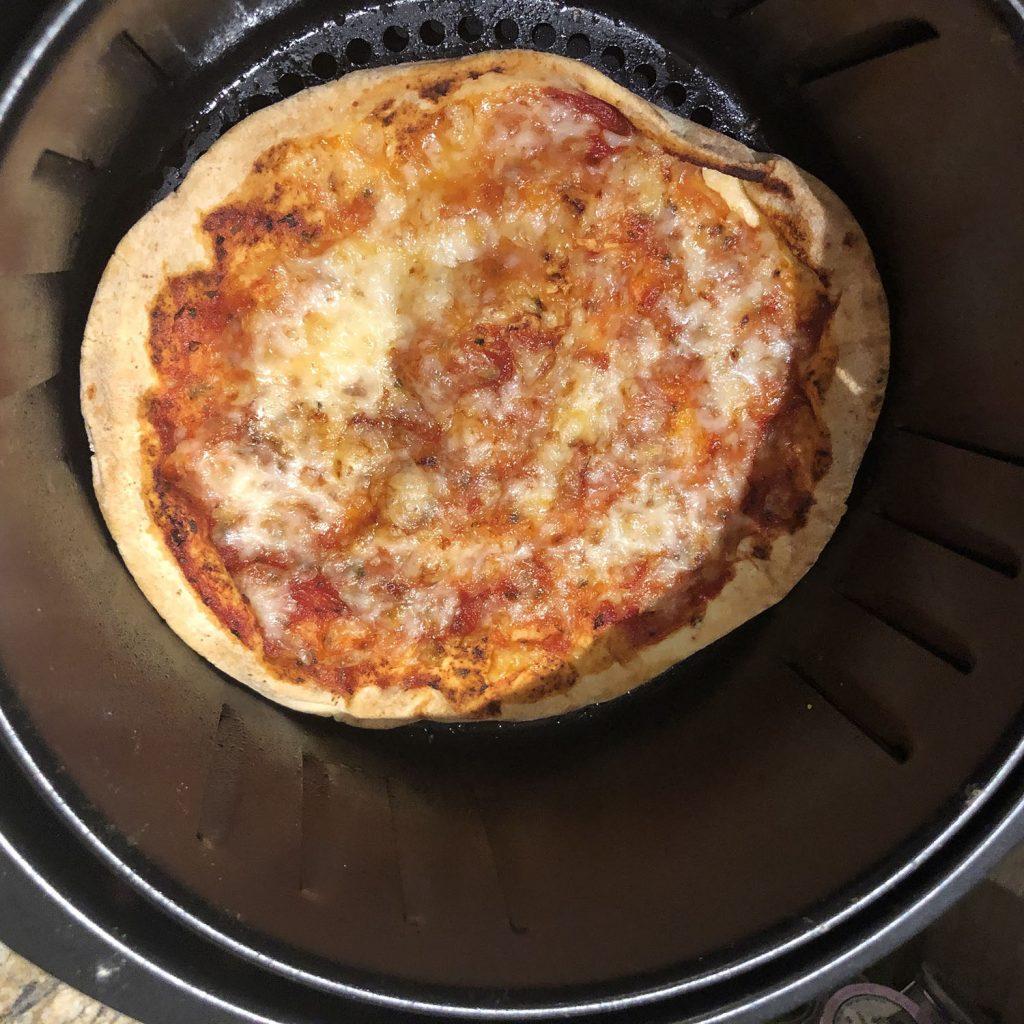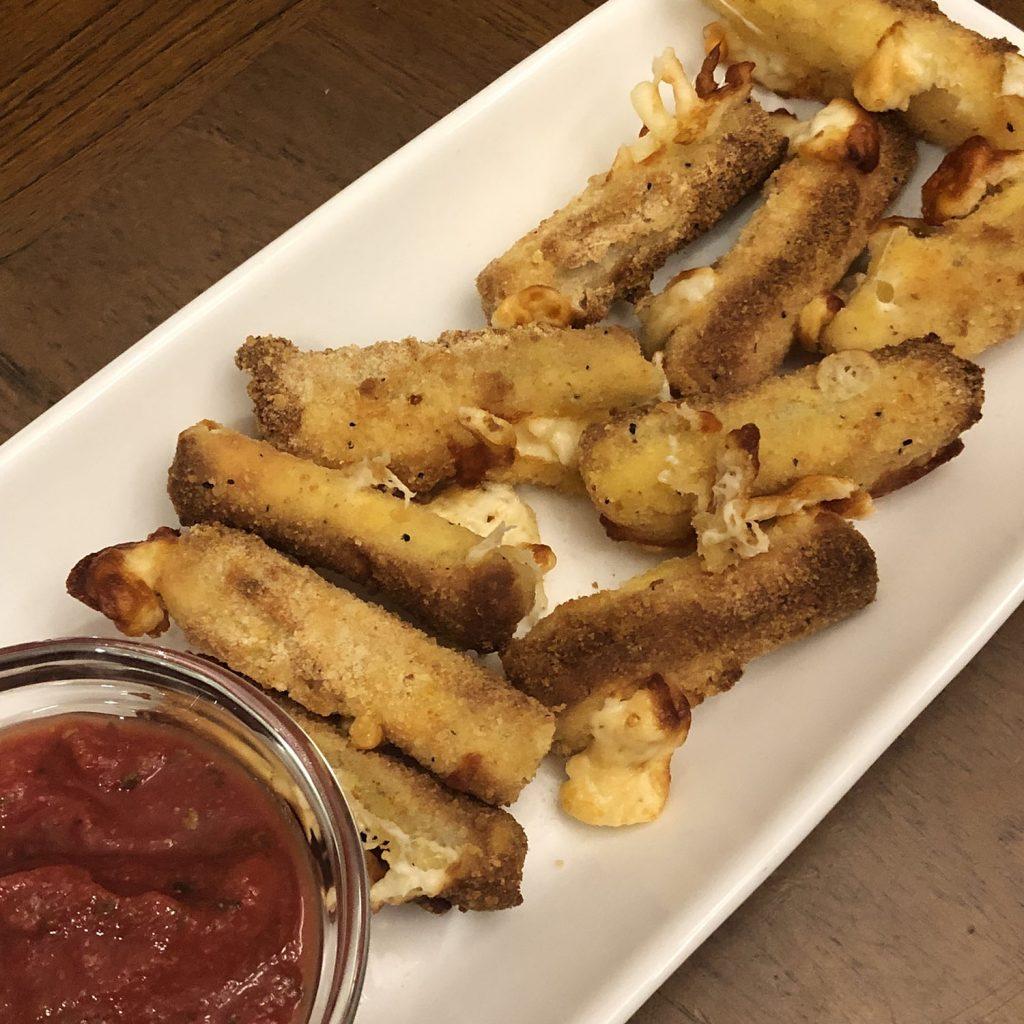 These were good, but not as spicy as I had hoped for ( although when I tried them cold the next day, they oddly had a bit more kick…)
Again. for the EASIER VERSION: Buy frozen & Air Fry them 😉
Any of the above recipes can not only be yummy to serve to your family, but preparing them can be an in-home activity when the kids are home on break.
Now, if you are just looking to use the Air Fryer to make yummy snacks fast, here are some suggestions:
President's Choice Vegetable Samosas are available in the freezer aisle and they came out AMAZING!  Way better than when I prepare them in the toaster over. I did not take a photo because I was too busy making sure I got a few given that my hubby and daughter were also digging in 😉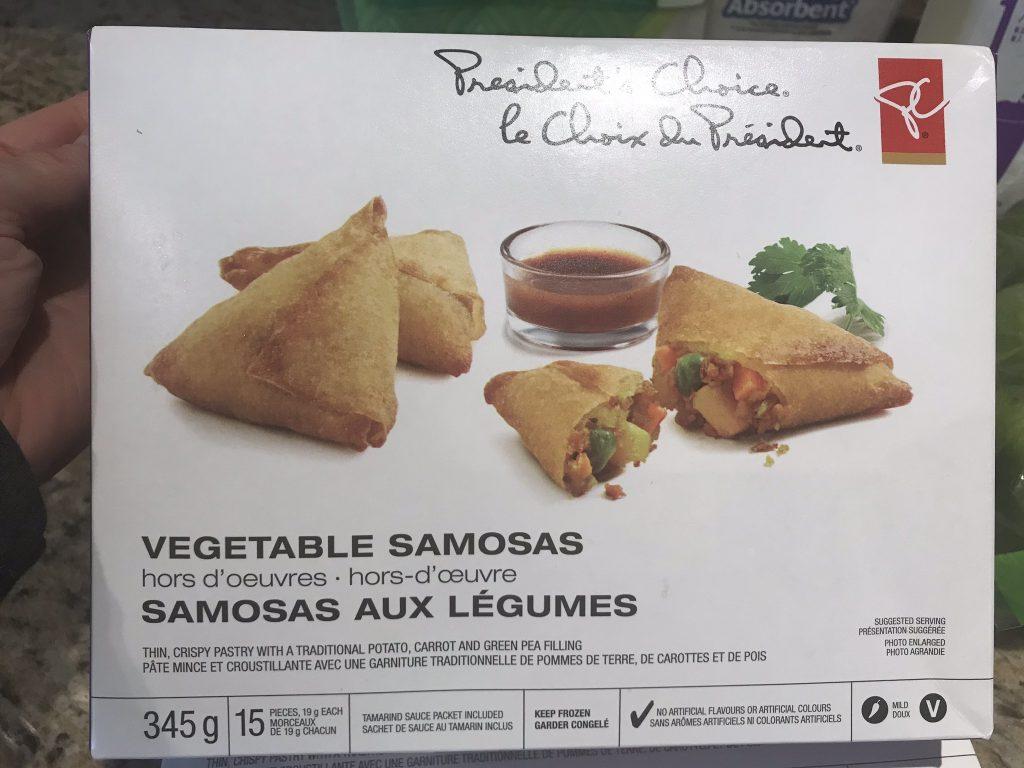 Freezer Fries are a good bet, truthfully, they worked out better than any of the 'home-made' fries that I tried.
I made a few batches of frozen hash browns ( the little cubed kinds) and they came out GREAT!
Although I did not have time to test tater tots or hash brown patties, I am fairly certain both these options would come out fantastically well!
I will definitely be having more adventures with my Air Fryer, but I wanted to share these ideas with you in time for Spring Break 🙂 Full disclosure: my kids have been on break this week and were all too happy to be my taste-testers 😉
A few TIPS when using the Air Fryer:
Remember to spray the basket before placing items within
Whenever possible, cook one layer of food at a time
If you are cooking more than one layer at a time ( eg fries), remember to remove the basket from fryer, shake and return to the fryer every few minutes.
Spray the food once inside the basket for a crispier result 🙂
Handle the basket with care to avoid burning yourself!
As for the fryer itself, it is incredibly easy to use as well as to clean.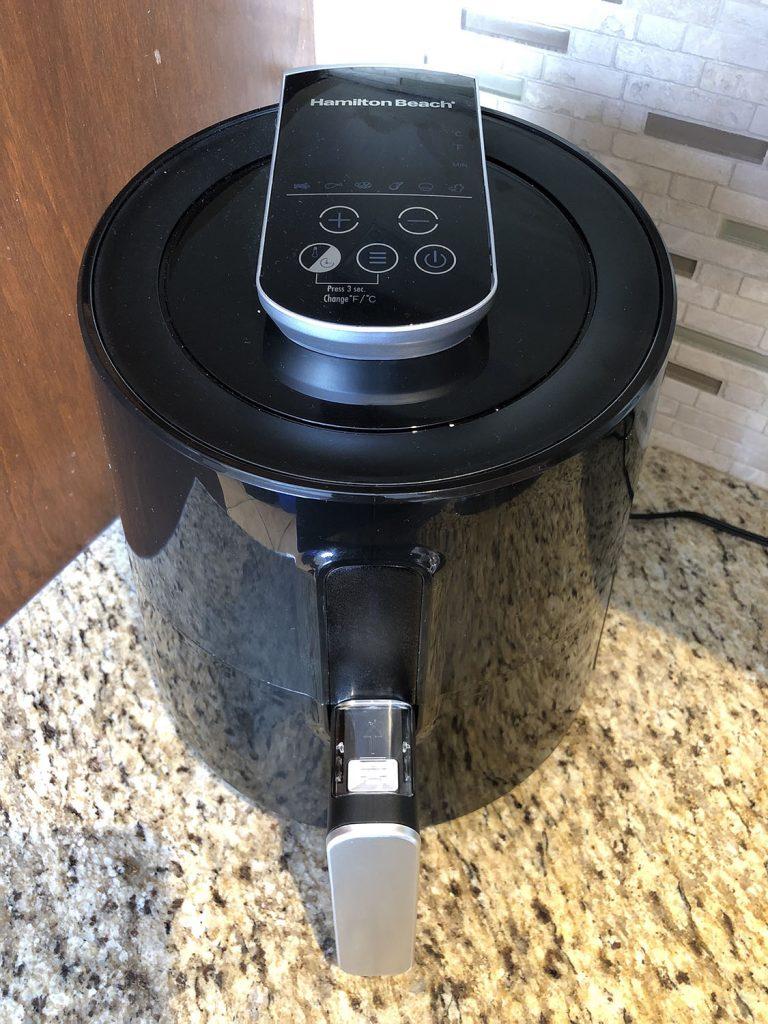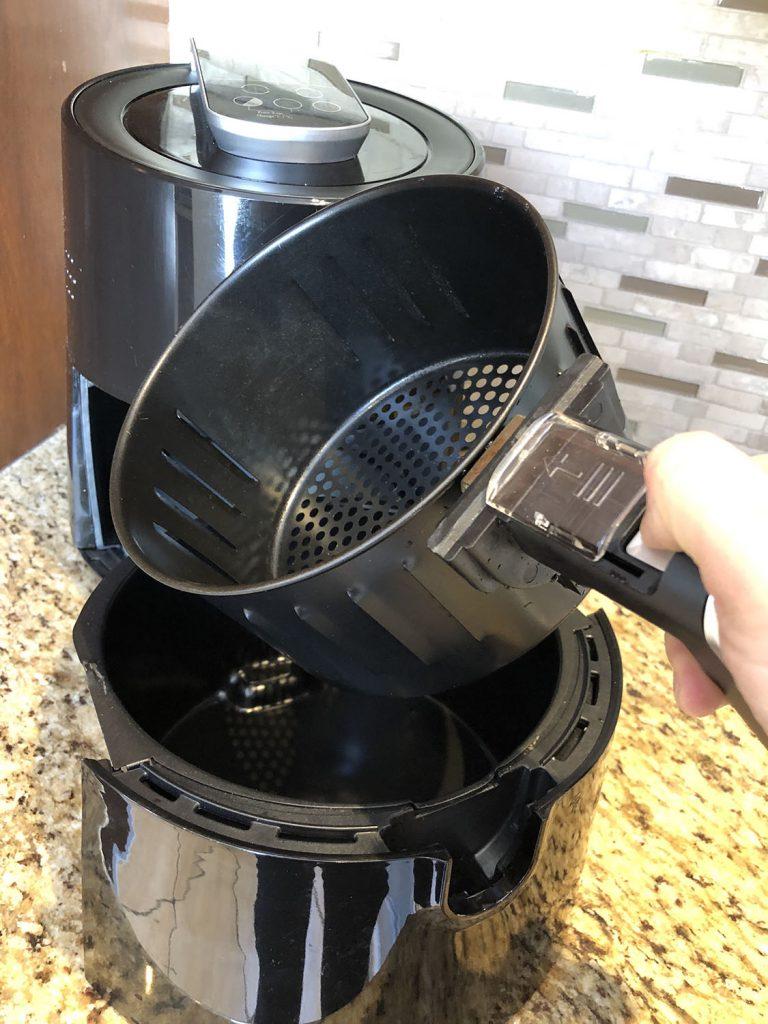 The basket is easily removable – just a little push of the 'switch' and press down.  This makes it easy for shaking ingredients during the cooking process as well as for serving up your treats once ready.
So, overall in order to answer my original questions:
Does the food come out tasty?  
Yes- but you have to experiment to get the right recipes.
Is the batch size big enough for my family?
I have to experiment more with larger batches but at the very least the batch size is big enough to make batches of snacks large enough to serve all four kids quickly and easily with less hassle than waiting for the oven to preheat, etc.
Is it worth the space it takes in my kitchen?
At this point in time, the answer is yes. While most of the items I prepared can be made in the oven,  I love that my teens can pop something into the air fryer and have a yummy crispy snack with messing around with cookie sheets, preheating the big oven and parchment paper or foil. For now, we're going to call this one a keeper 😉
Happy Air Frying!
Tanya
Disclosure: The Hamilton Beach Air Fryer was offered to me for review. I will only ever share with you products and/or services I believe in. All opinions contained within are my own and cannot be bought 🙂