So…things have been crazy & I haven't been keeping up my #61DaysOfSummer as well as I had hoped.
Last I left off, we had built a gazebo on Day 39 🙂 Still love it…despite some 'hiccups' (TBD later).
Here's what we've been up to since then (through Day 46…Will blog about days 47 through 51 another time):
Day 40: After work, I prepped Taco Tuesday for the hubby & kids: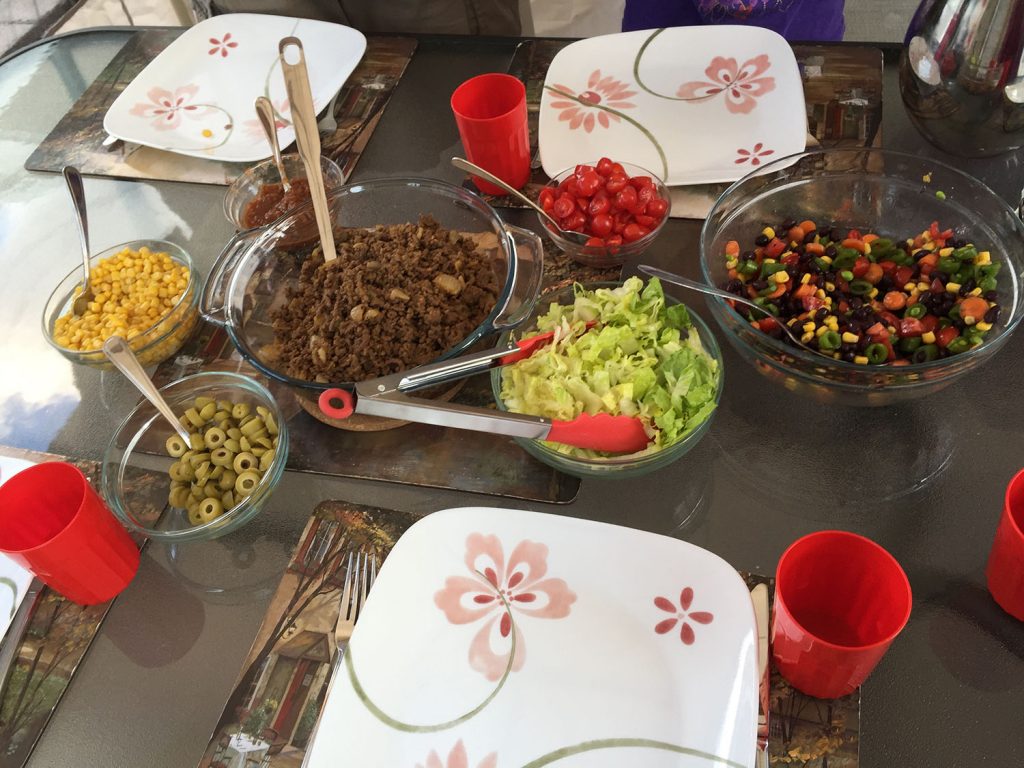 Meanwhile, I had a long awaited get-together Mommy's Night Out with my dear friend Julia of AskMamaMOE.com. She had been overseas for a month so we got together for a nice dinner & then she came to hang out & talk work & life in our gazebo 🙂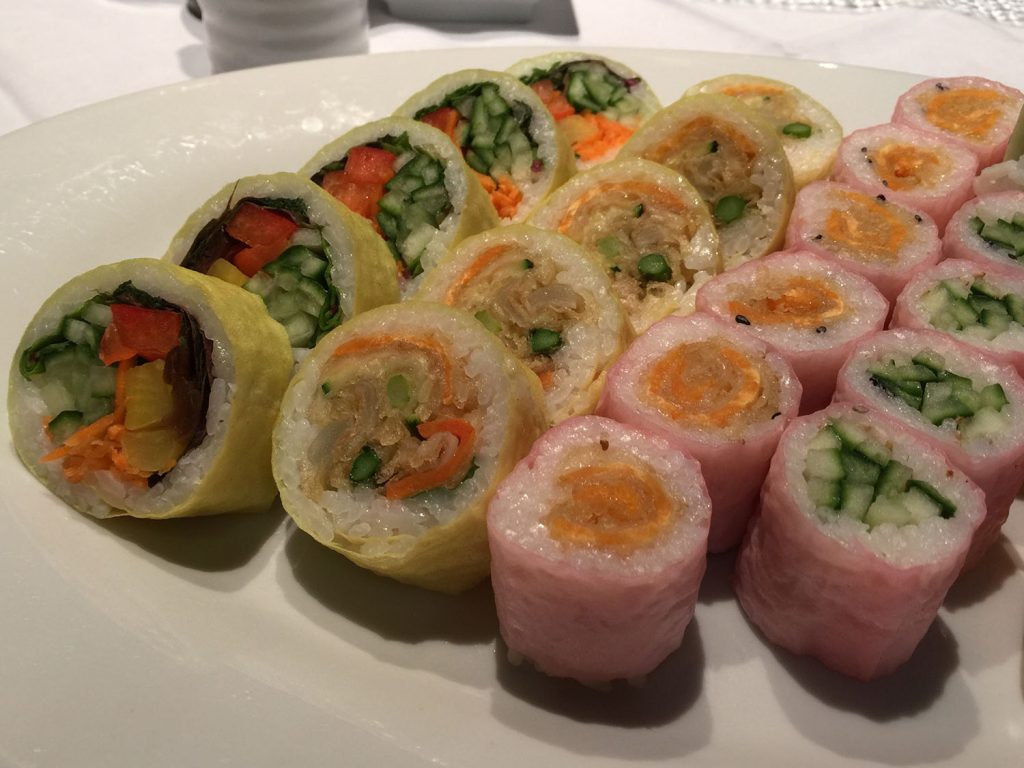 Day 41: Must have not been too exciting- I can't remember!
Day 42: After work, we had the kids try on their school uniforms to determine what needed to be bought.  We braved traffic to get to the uniform store, with just enough time to have their sizes determined ( no problem to fax in order afterwards).  The plan was then to take the kids to Dix 30 for dinner & a movie.  My hubby & I had so enjoyed our experience there so much when we went to see the Bad Moms Premiere that we wanted to go back with the kids.
Note to self: ALWAYS check if the movie is playing in english at your designated theatre….
So we decided to shop / walk around around with nothing to buy, but just to show them the area. Finally we decided to take them back to the West Island to see if they could get in to see the Advanced Screening of Suicide Squad.  ( Please DO NOT get me started on the name of that movie- it deserves a blog post unto itself. ). They had not stopped talking about going to see it.
We decided to grab some sandwiches from Subway so that they could eat in the car on the way to the theatre. Please understand that our family may have gone to Subway once over 5 years ago- what a waste!  If they want to eat bread & cheese, I'd sooner pick up a baguette & some great cheddar or havarti. BUT this time was different- they ordered toppings!!! And they ENJOYED IT!!!  I decided to bring them into the loop about how Mommy & Daddy used to make sandwiches with all the trimmings – but that was BK (Before Kids) .  Then we started cutting corners and just doing what was fastest and easiest.  Well the kids LOVED these sandwiches and asked if I could make them sandwiches with trimmings at home as well ( See Day 44 )
Day 43: We had been planning a weekend camping trip but the weather kept changing, the available sites had poison ivy and my workload was through the roof.  Then we decided to pitch the tent & camp in the backyard!  Everyone loved the idea.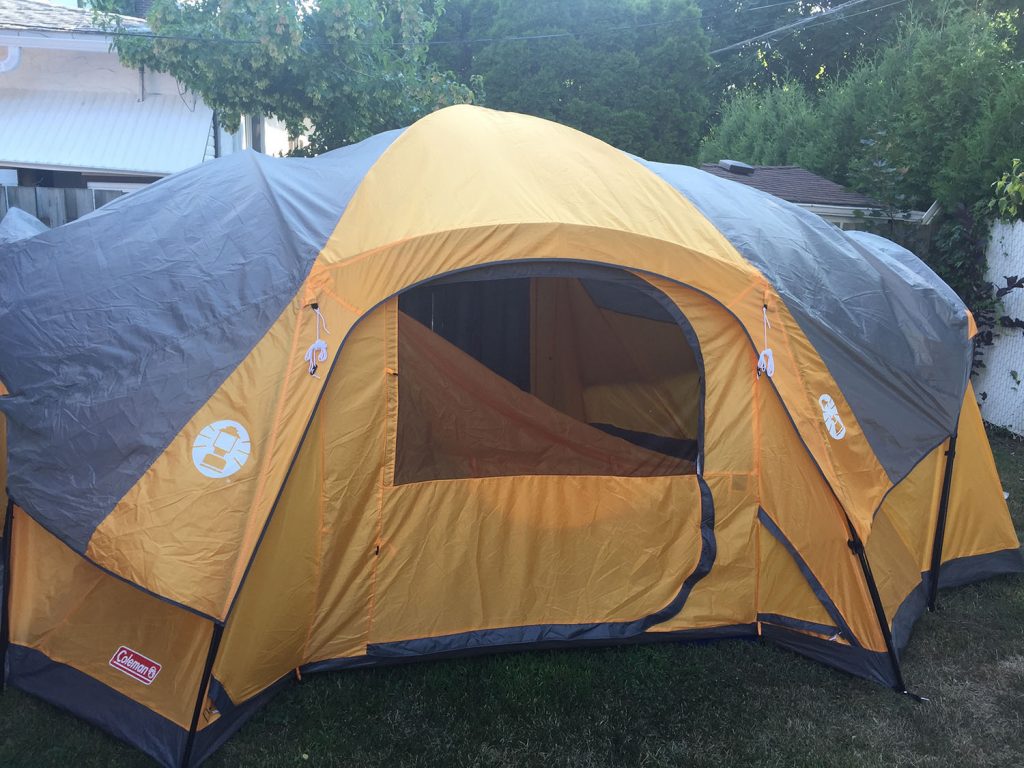 PS Good plan- didn't happen- Not on Friday night anyway, which was just as well as we woke up the next day to find the Gazebo in pieces on the lawn and the tent caved in.
Day 44: We got the Gazebo back up & ate in it throughout the day and played a lot of Bananagrams 🙂 For lunch we made sandwiches 😉 We got the tent back up …but we slept inside the house .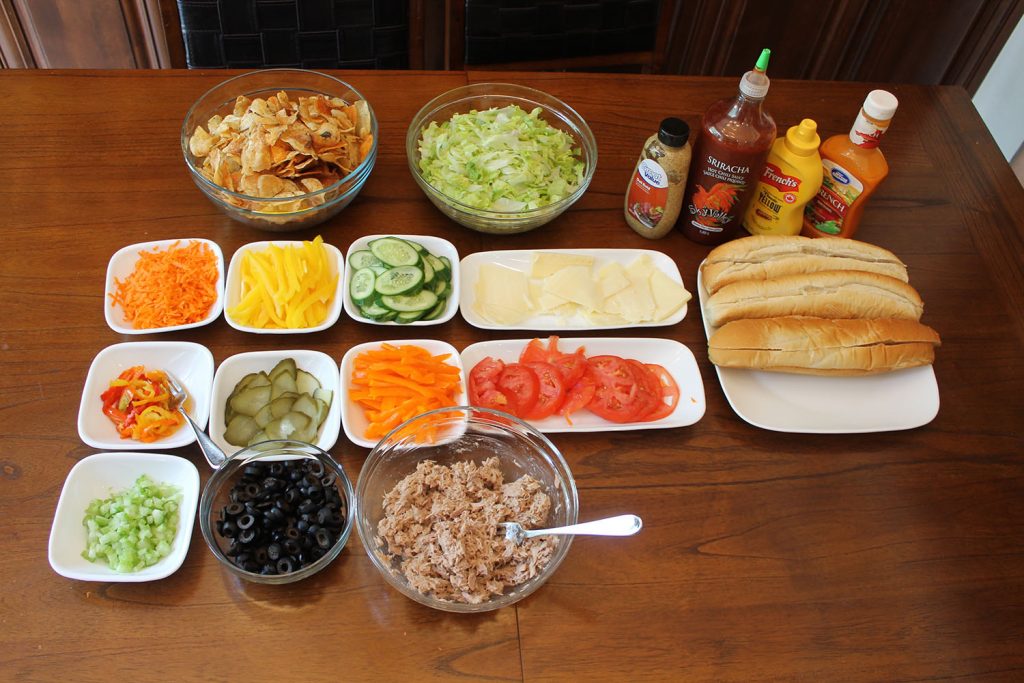 Day 45: We went through all the leftover school supplies, made a list of what we needed and went school supply shopping. (Got awesome deals at Walmart, BTW!)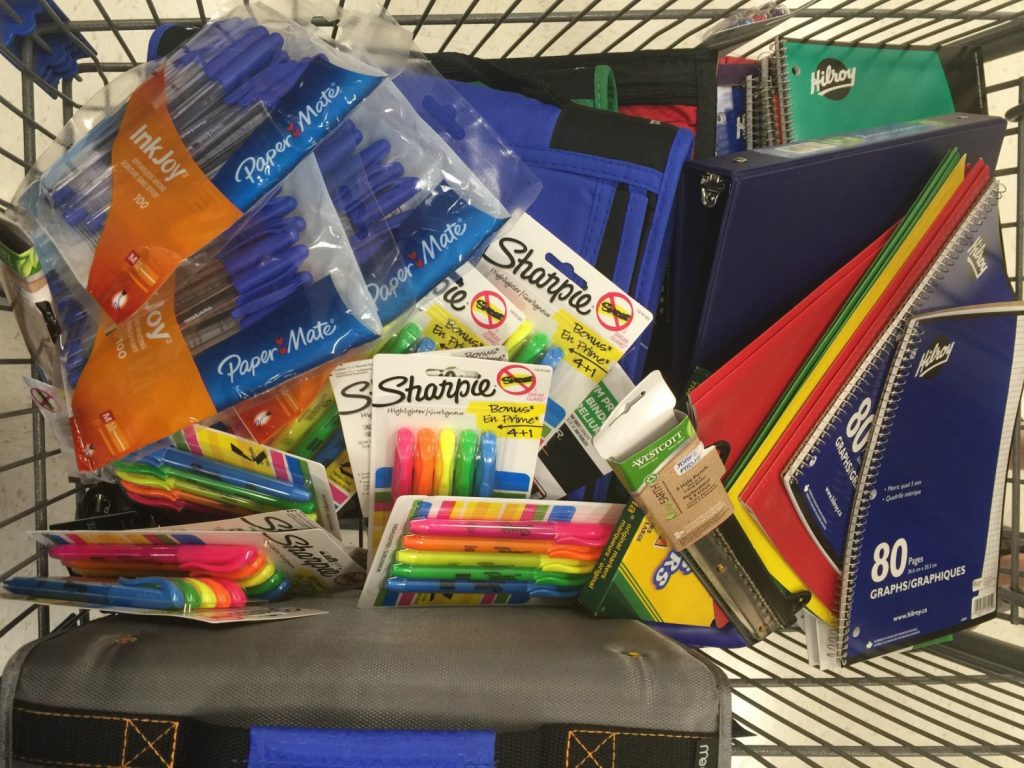 As a thank you for their great cooperation in the store, we picked up 2 boxes of "Drumsticks" to eat in the car 🙂  We then picked up Falafel St. Jacques & enjoyed a wonderful family "Lupper"
Day 46: My hubby & I had a business dinner out so the kids stayed home and watched the Matrix…everyone was happy 🙂