Since my last post, we've had a combination of fun days & less exciting 'work' days…but here's the rundown:
Day 27 : My hubby & I both had to work and my youngest was still on 'concussion protocol' so I enlisted my eldest daughter to entertain her screen-free throughout the day. She was AWESOME!  She planned an around-the-world (virtual) shopping trip and took photos of their adventures.
1st stop was France where they had 'crèpes' for breakfast ( note: pancakes doubled as crèpes 😉 )
Next was tea time at 11 in London with scones & jam…and yes, they also baked the scones!
They were then off to Italy for a pasta lunch.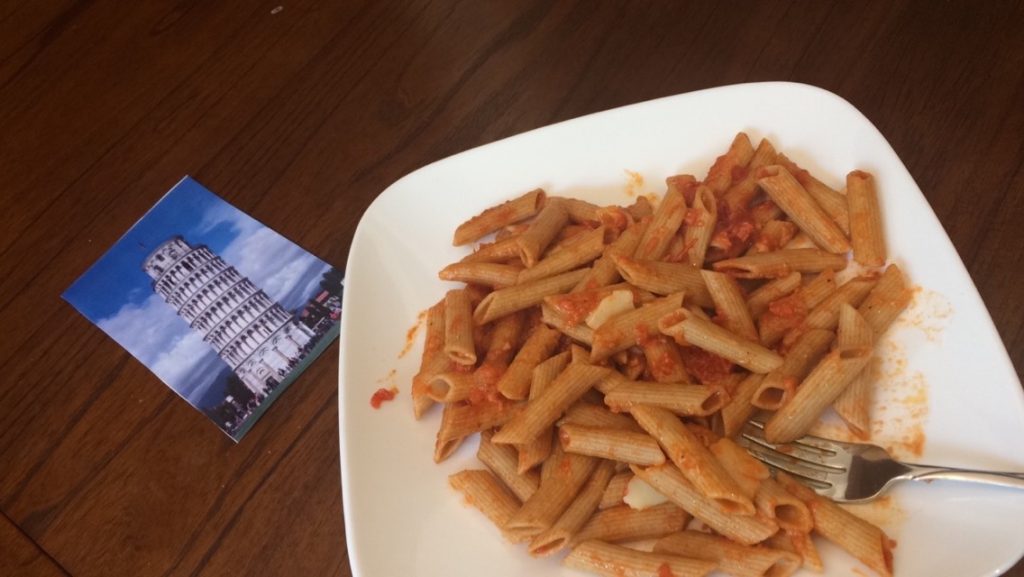 From there they went to New York where they spent their time:
'Offline' shopping in New York ( my eldest printed out pics for 'window shopping' since screens were off limits for the little one).
Of course they visited American Girl!
Doing Broadway Karaoke
Visiting m&m world ( by making m&m baggies)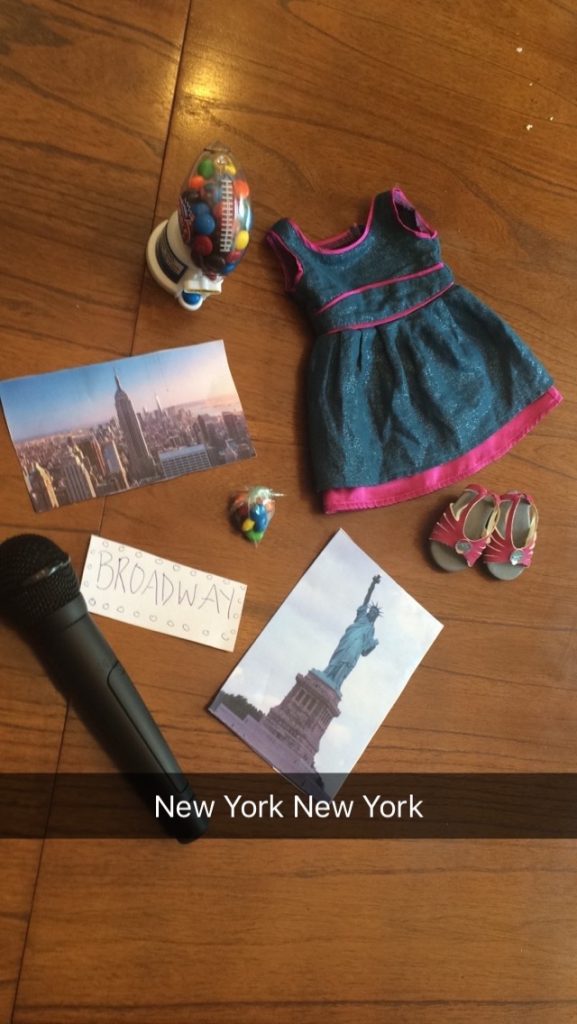 They then flew NYC-Tel Aviv where they enjoyed delicious Pink Limonana ( Lemonade with Mint…DELICIOUS!) while listening to Israeli music 🙂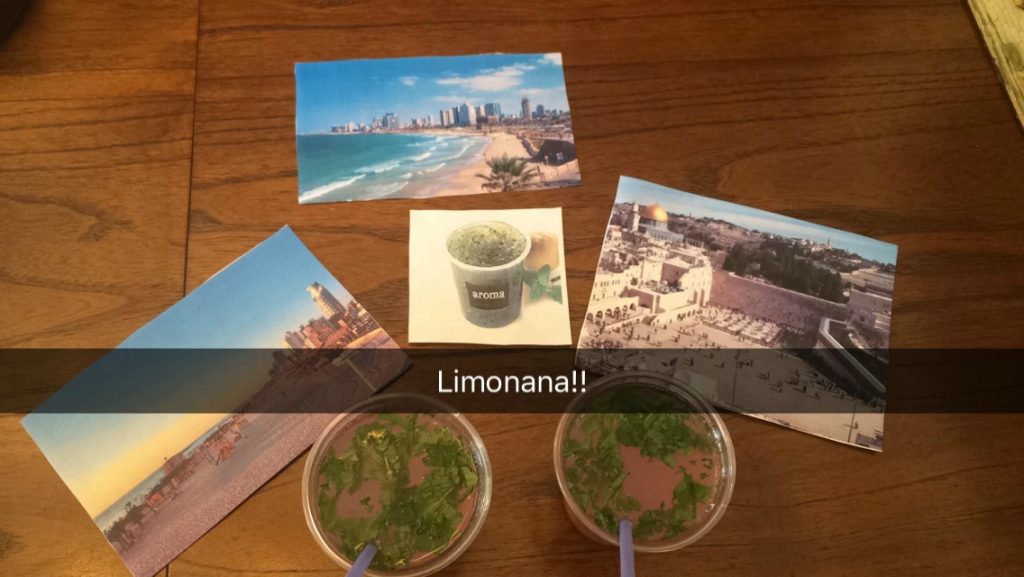 It was back to London for afternoon tea, which included cucumber  & finger sandwiches
They went on on an African Safari ( perusing images printed my daughter)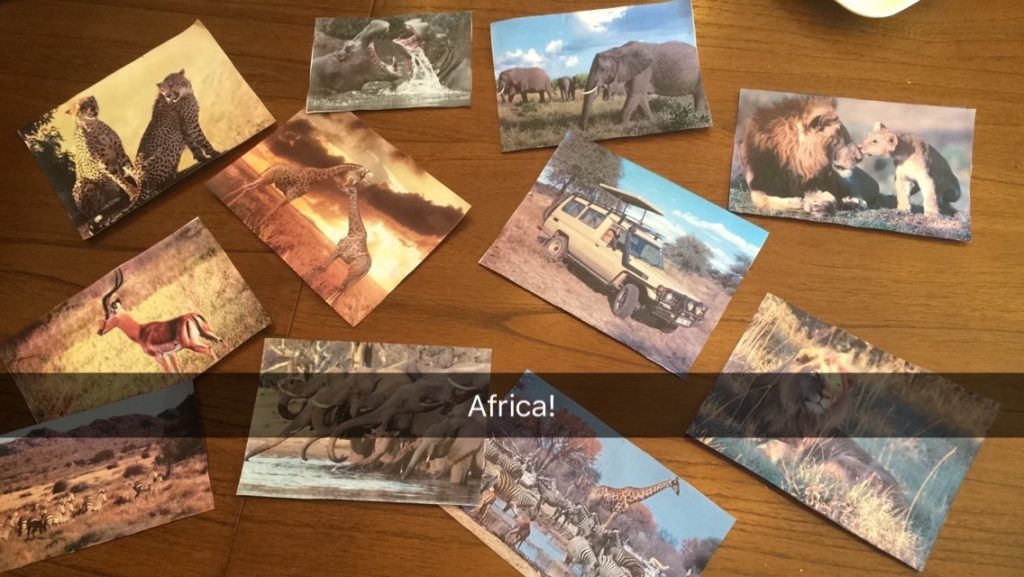 It was then time to come home to have dinner with the family 🙂
I was beyond impressed with my eldest daughter's creativity and with how they both used their imaginations beautifully.
LOVE. LOVE. LOVE.
Day 28: On this day, my eldest daughter & I had plans for a Mommy-Daughter day.  We started with lunch and then went to the mall where we shopped and hung out and observed people playing Pokemon GO and I figured out how to restock on Poke balls. It was honestly great just to be together 🙂
ALSO: Before leaving that morning, my hubby & I decided to change the WIFI password at home, because although the younger one was cleared to start watching screens..I wouldn't be around to monitor how much time they'd be watching.  We encouraged the kids to get creative & do some arts & crafts.  Here's what they came up with :
A calendar, laminated coasters, notepads, bookmarks, magnets ( that still need actual magnets!) and various paintings.
Creativity: 100 –  WIFI:0
Way to go kids!!!
Day 29: We took the kids to IKEA to get some fabric storage 'boxes' ( more for another post).  We got to experience the vegetarian meatballs….not bad but they taste nothing like how their Swedish meatballs smell 🙁 The highlight of the kids day was likely a game that my husband started playing with them…having them read out the (Swedish) names of IKEA product. They went into hysterics when they came across the DOMBÄS. 'Nuff said.
DAY 30: It was supposed to be awful weather so we planned to tidy up around the house. In reality it was sunny but insanely hot, then we had torrential rains, then sunny again.  We stayed in and tidied and organized and it was good 🙂 At night we watched the X-MEN. I made it through without falling asleep and you know what?  We all enjoyed it!
DAY 31: We got out of bed late and met up with family for lunch at Falafel St Jacques and then had a dinner with more family and friends. It was a beautiful day 🙂
DAY 32: It wasn't an exciting day for the kids as my hubby & I had to work, but it was a fab night as the hubby & I went to the BAD MOMS Premiere.  The movie was HYSTERICAL! ( To see my review click here).  After the movie we walked around the Quartier Dix 30…It is absolutely BEAUTIFUL there.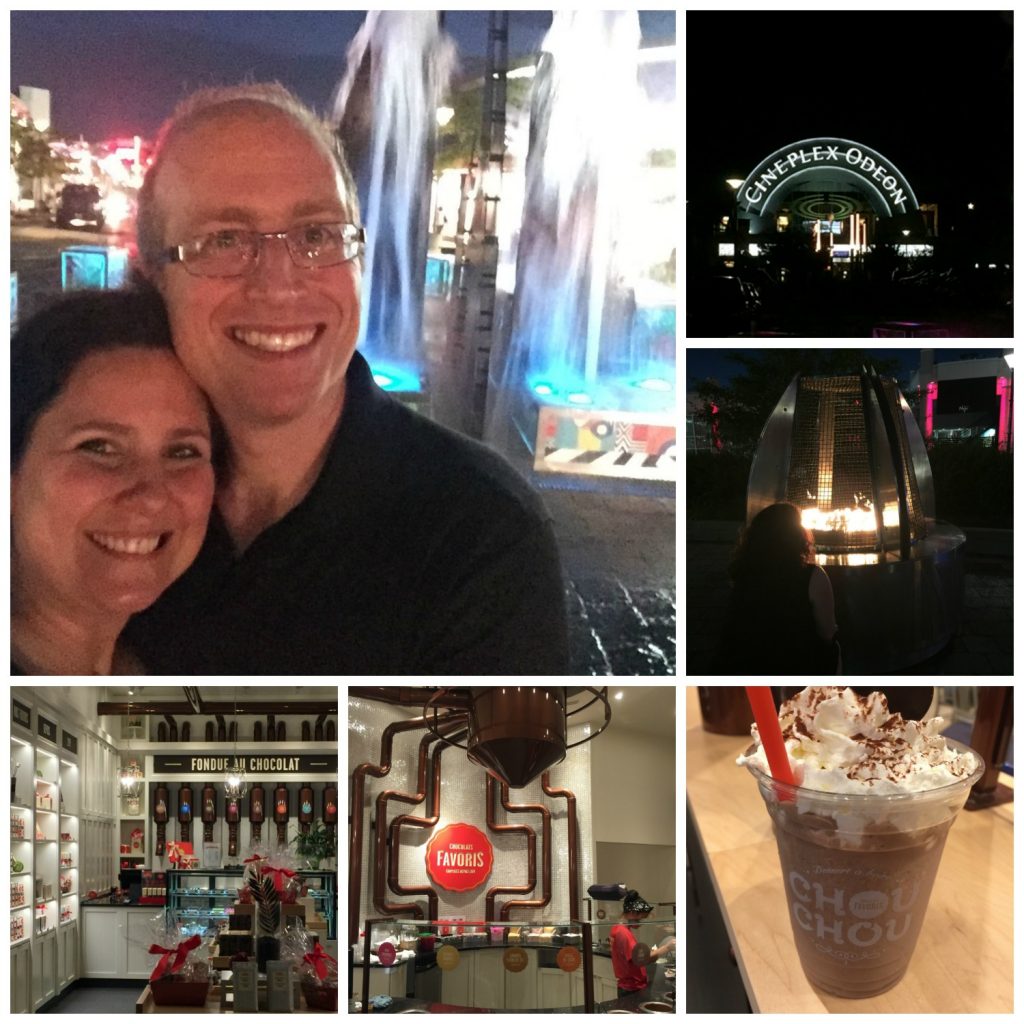 We plan to go back for date nights as well as to spend a day/evening with the kids. We felt like we were out of town on vacation.
DAY 33: I can't remember! It is a blur and I am guessing was filled with all-work-no-play.
DAY 34: I started the day by going to a 7 AM Dance Party put on by DAYBREAKER.  The idea is to start off your day dancing – a different kind of workout but absolutely energizing!  It was actually pretty awesome.  Don't let the talk of 7 AM "Dance Rave" fool you- this was good, clean, alcohol-free, energizing fun- the drinks served were juices, water & energy beverages.   I am hoping that there will be more DAYBREAKER events coming to Montreal ( and even the West Island???) soon!
Click here to see one of the videos I shot on FB Live 🙂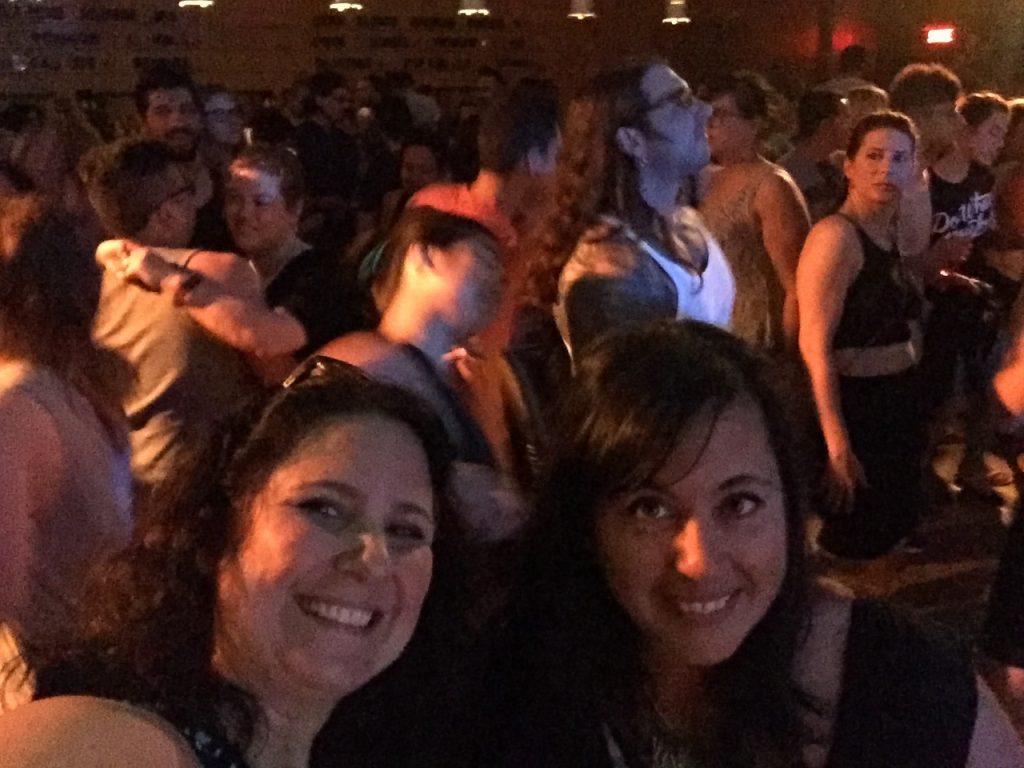 The rest of the day was filled with work.  Since we are planning a camping trip in the near future, we spend our evening as follows: We started to get out all of the gear to organize it, which turned into cleaning the garage and also cleaning out the mini van. Our family worked as a team – we worked hard and we felt accomplished when we were done!
DAY 35: Today is Day 35 and it is not yet over but it was filled with meetings for me and here I sit, in my office still writing ( it's after 6PM).  It's not likely to be one 'for the books' but I hope to make up for it by working 1/2 day tomorrow and having a fun weekend  😉
Will continue to keep you posted as often as I can …
Wishing  you all continued wonderful summer days & nights!
Tanya