We have been talking about putting up a gazebo in the backyard for about 2-3 years now. We just didn't get around to doing it. Either by the time we shopped for one the options available were not to our taste or not within budget.
Well, this weekend, we stopped at the grocery store on the way home from camping and found a gazebo marked down to $59.99 ( USD) .  We decided to go for it!
Last night, when supper was done, we got to work and built this baby in less than an hour.  We had some trouble at first because we didn't realize the fabric was needed to hold the roof in place, LOL!  My hubby called it the $60 Family Activity.  Meanwhile the photo above shows the result. LOVE IT!
This evening featured a little frustration, a lot of laughs and a sense of teamwork & accomplishment.   Will definitely be a memory of our #61DaysOfSummer 🙂
Later that evening, I decide to go do some writing in the gazebo…best.office.ever!
A little later the hubs & kids came in & started to play some scrabble-It got pretty serious, can you tell???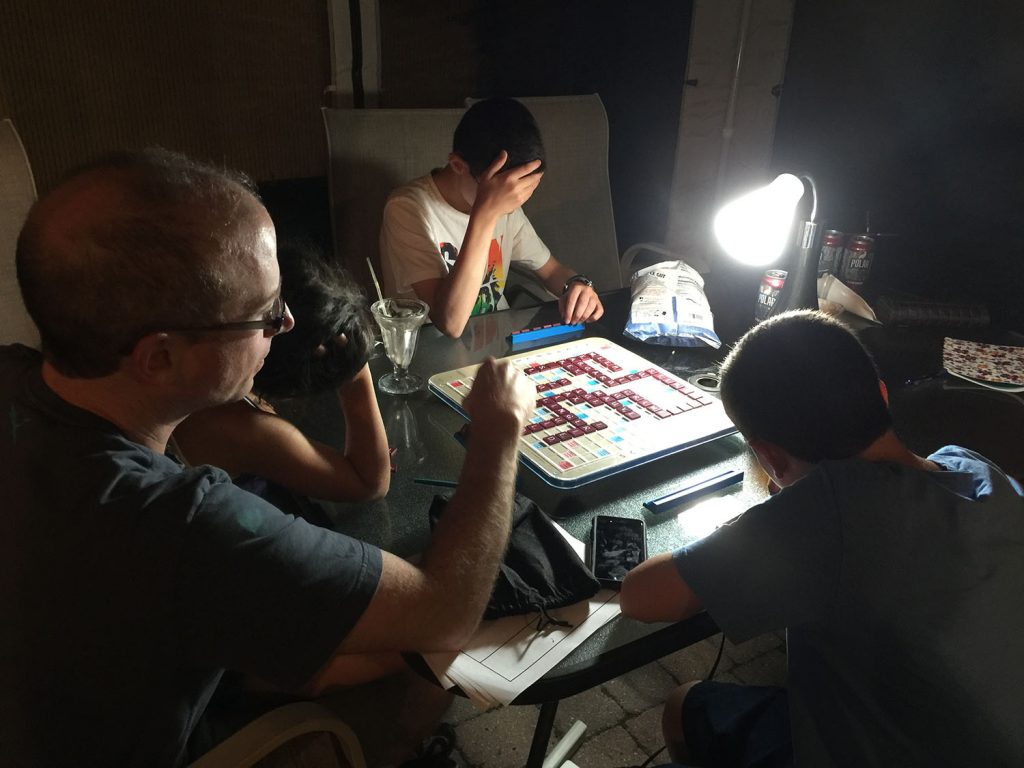 Methinks we found a new hang-out spot to enjoy many more of our #61DaysOfSummer 😉
Tanya