I know I am not alone in cringing when I here the lyrics to certain songs on the radio. Worse yet, some of these songs have the most addictive tunes, and if I don't have the presence of mind to turn them off, I find myself humming & singing their awful messages later in my day.
Imagine the impact on our kids…
I'm not sure how you feel, but I don't need my kids to be repeatedly hearing and even singing messages about blowing whistles or crashing cars into bridges and not caring or giving permission to "Do what you want with my body", sometimes by artists who are considered 'empowering" to the next generation.
Seriously? NOT.
And by the way Justin…Any indication of "No" means NO. That's what she means. Stop asking.
Make no mistake, I believe in freedom of expression, but I fully admit that I wish some of these songs were illegal.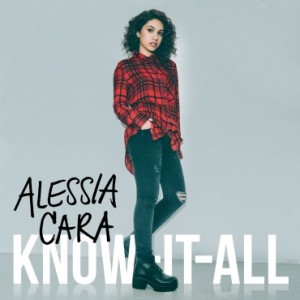 A few weeks ago I was in the car and a song was on the radio, it started to catch my attention…Was I hearing correctly?  This song seemed to be about a teen / kid stuck in an undesirable situation and struggling to not get involved in that 'scene'. Was I hearing messages of strength through the audible desperation of the singer being stuck in this situation?
I would need to google this when I got home. I definitely remembered the word "HERE" because the song is all about being caught "HERE".
I found the lyrics online.
I heard what I thought I had heard.
For once! A song that was not glorifying taking it all off just because the urge strikes, or because someone else would like you to. A song that wasn't glorifying apathy or death or the fact that you can't feel your face.
I would have to ask my kids if they know the song.  They did. (Many of you probably knew it before I heard it…)
We talked about why I love this song.
We talked about how you can hear the desperation in her voice…She isn't just singing, she is living that moment. And kids who have lived that moment can recognize it.
When I drove back & forth to school during exam week for my high schoolers, the kids that got a ride with me got to hear about why it's a great song.  We talked about it more.
I would have to write a post about this in case other parents don't know about it.
So, if you're not tempted already (or haven't already done so)- Here are 6 reasons to buy Alessia Cara's HERE right now:
Our kids need to hear more songs like this.
The messaging / influence of this song may empower your child/ teen with the fortitude to make it through a similar situation safely.
You need to listen to it with your kids and talk about it. (If they are too young to talk about it (and 12 is not too young) make a note in your smartphone to download it in a year or two, or whenever and discuss it then.)
You need to play it from time to time to make sure they keep hearing the message (but maybe not too much as they may get sick of it 😉 )
Show support for an artist who is using her influence to empower our kids
Show support for a CANADIAN artist 😉
Bravo Alessia Cara.
Bravo for using your influence to support and empower kids and teens.
Your art will make a difference.
I don't know you but I adore you, I am grateful to you and you have my utmost respect.
And by the way, my kids feel the same way 🙂
The world could use more of you and more like you.
You are a true role model.
May you go from strength to strength and continue to empower your listeners with strength as you do so.
Now to my readers: I hoped that I have convinced you to buy HERE by Alessia Cara, to listen to it with & to discuss it with your kids.
You can buy / download it on iTunes by clicking HERE.
I would also love to hear your thoughts on the song as well as on the music that our kids are listening to in general. And if you have other empowering songs, PLEASE SHARE!!!!
Meanwhile, I wish you a day of music, of fortitude and of doing something to empower your kid(s),