If you haven't yet heard about MINDSTRONG, it is an annual high-energy fitness and fundraising event that takes place each spring to support programs and infrastructure that provide essential treatment for more than twenty thousand people who are currently struggling with mental illness and who, every year, rely on the expertise of the Jewish General Hospital to help them recover.  This year it will be taking place on Sunday May 5th at Midtown Le Sporting Club Sanctuaire.
I don't need to tell you that much as we try to stop it from happening, there is still so much stigma attached to mental health. Part of the effect of that stigma is that Fundraising for mental health has been exceptionally challenging.  MINDSTRONG has been turning that trend around, and over the last 5 years has succeeded in raising $4.5 million to support the mental health programs, services and infrastructure of the Montreal Jewish General Hospital.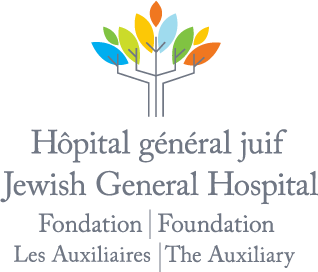 They are hoping to make this year to be the most successful year yet, so I am sharing with you several ways that you can help to make that happen:
Sign up, get sponsors and attend the event and work out to raise $$$ for this awesome cause!  There will be energizing exercise sessions including PEYO and more!  I  know it's last-minute but you can still join in – click here for details
Find a friend on Facebook or elsewhere who is participating and sponsor them!  Not only will you be supporting this incredible cause, but you will be encouraging a friend 🙂
Do you love a good SILENT auction?!?  Bid on one of the amazing items in their ONLINE silent auction by clicking here. They've got everything from plane and train tickets to restaurant certificates to bicycles, mattresses and more!
Feel like you'd like to support but have too much going on to wrap your head around auctions or events? Keep it simple click here and simply make a donation to this great cause 🙂
Chose one or choose them all…any of the above will help to support mental health services and infrastructure at the JGH 🙂
Still wondering exactly what type of support could come out of your donation / funds raised? Here are some concrete examples of  initiatives that have already been made possible to date by funds raised through MINDSTRONG :
A new Volunteer-in-Partnership (VIP Program):  This program provides patients with support, activities and companionship during inpatient admissions and when seeking external services
Hiring and funding a Youth Mental Health Coordinator : Reduces the number of youth on the waiting list for psychiatric screening
Hiring and funding a Family Peer Support Worker in collaboration with AMI-Quebec to support families of young people with mental illness: This results in more accessibility for families
Development of a web-based application called AMINY: An innovation to facilitate assessment, monitoring and integration of personal care plans and immediate access to a therapist
Installation of Wi-Fi and an upgraded computer system at the Institute of Community and Family Psychiatry (ICFP) and converted paper medical records to an electronic system for Child Psychiatry: Improves communication and access to information for patients and professionals
Creation of a Mental Health Education Centre: Provides additional educational resources for the medical staff
The building of a Day Treatment Centre and Wellness Centre: An intensive treatment program for acute psychiatric illness: oriented towards helping patients resolve acute mental health problems
The rebuilding of the Inpatient Unit infrastructure: Provides a more functional and soothing environment that promote
I know, right?!?
Whatever you can do…Just do it 😉 You'll feel good about it, too!
For further information, you can visit the MINDSTRONG website  or Like them on Facebook.
Wishing you all a great weekend where you get MINDSTRONG!
Tanya