I am absolutely fascinated by 'Netflixing' habits. It's no secret that I LOVE Netflix, but I also love observing how people have changed their behaviour since Netflix has entered the picture.  I have discussed binge-ing on the blog as well as Netflix 'cheating'. And because I'm a bit of a Netflix Nerd, last year around this time, I shared a post about The Science of Netflix.
I am fascinated by how television/movie viewing habits have changed so drastically since the introduction of Netflix. I have actually even lamented somewhat on the blog about how I wish that our kids' generation understood the feeling of having to wait with anticipation until next week's episode.  That's why when I started watching Gilmore Girls with my eldest daughter, we used to aim for one episode a week…it was something to look forward to. That said, let's be honest- All of that went OUT THE WINDOW once we new that the revival series was coming out – we binged our hearts out to finish up before the big night that Gilmore Girls : A Year in the Life was released!  Clearly, we were not the only ones to do this, as Gilmore Girls: A Year in the Life made the list of shows that 'brought us together' as well as shows that we 'devoured' 🙂
Some fun facts about Netflix users in 2017 include:
The most popular day in Canada for streaming was January 1
A member in Canada watched The Lord of the Rings: The Return of the King 361 times in 2017
Canada ranks 2nd globally for most members to binge Netflix every single day
Canada had the most binge racers globally in 2017
Members around the world watched an average of 60 movies on Netflix this year, that's at least one movie per week
The shows that we enjoyed that made the list(s) include: Gilmore Girls: A Year in the Life ( my daughter & I) , ATYPICAL ( My hubby & I – but we want to re-watch with the teens), Ozark (my hubby & I –  though the ending bothered me) and 13 Reasons Why – ( My hubby and I watched separately from our eldest daughter but discussed it with her and our other kids as well).  Watching that series actually inspired me to write a letter entitled 13 Reasons Why Not to my own kids. We all continue to love Fuller House and two of my older kids (teens) are ga-ga over Riverdale.  Some of the teens have seen Stranger Things while my Hubby and I started watching just recently…if we had more time we'd be WAY further in LOL!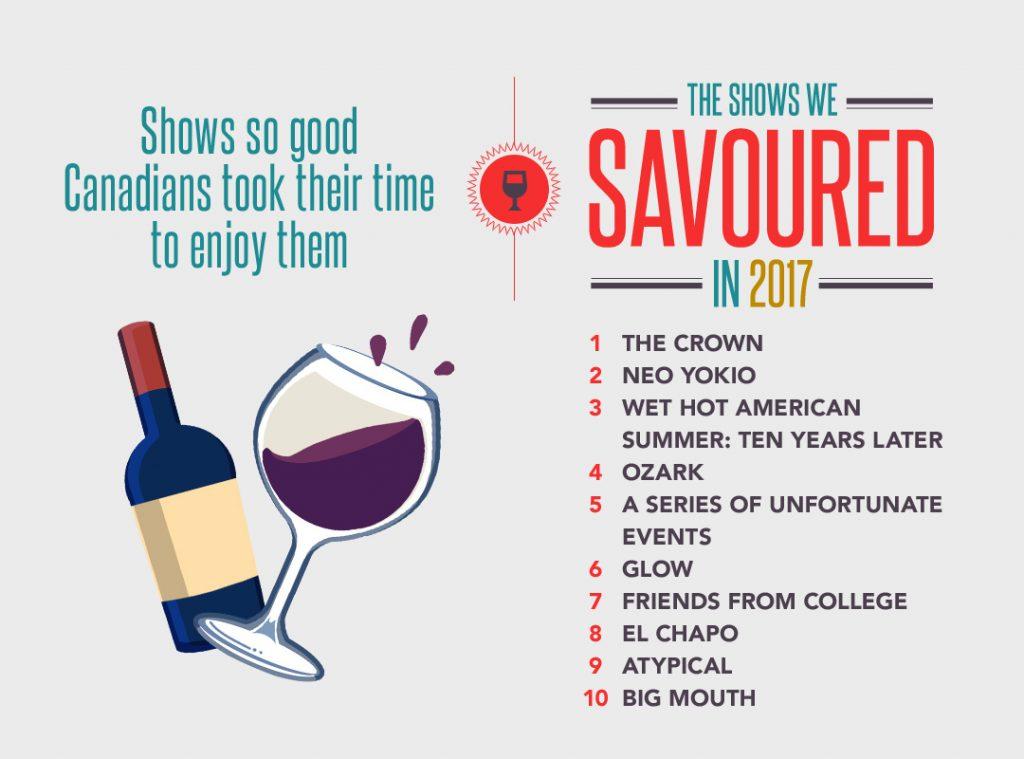 That said, we had lots of shows that did not make the list – our family really enjoyed Zoo ( next season is available!) and we LOVED Timeless so much that I simply HAD to write about it!  5 out of the 6 of us are huge Suits fans so I was a little surprised to see that Suits didn't make the list ( but I guess everyone saw it already LOL!).  My hubby and I are still catching up on our Scandal and there are others but these are the first that come to mind 😉  Hoping that the holidays will give me an opportunity to indulge in a little binge-time 😉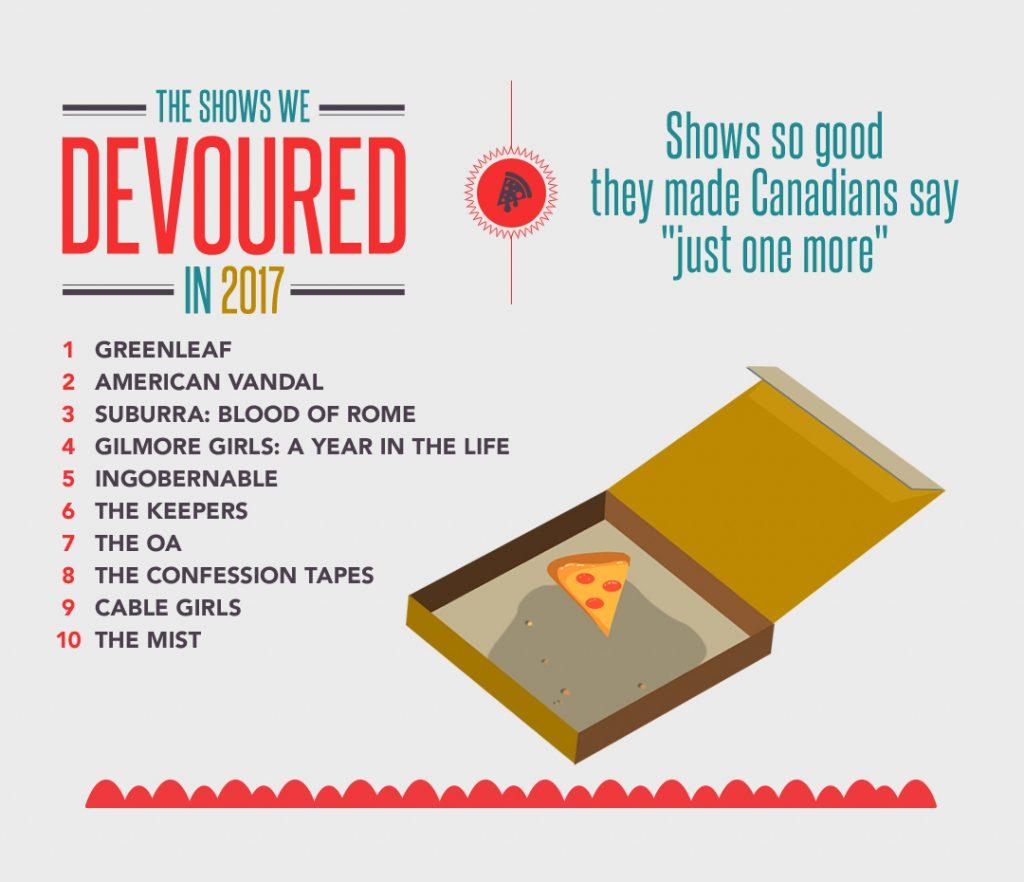 What did YOU binge/devour/savour in 2017? What do you plan to binge/devour/savour in 2018???
My list includes: The Crown, Stranger Things and Chef's Table– everyone who knows me swears that I will love it 🙂
Wishing you a little binge-time tonight and even more for 2018 😉
Tanya
Disclosure: I receive free Netflix streaming as part of the Netflix #StreamTeam. As always, all opinions contained within my posts are my own. 🙂