Our family just returned from a weekend visit to the US where we did some relaxing as well as some shopping.  Of course, no visit across the border is ever complete without a shop-through at Target, so we happily spent some time there yesterday afternoon.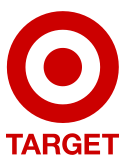 In addition to a few great finds, the kids found some bedding & bedside rugs for their rooms but they were 'stuck between two patterns' so we decided that we'd pick it up on a not-too-distant-future trip.
Last night, once back in Montreal, after thinking about it some more, the kids expressed which bedding they liked best so we knew what we'd be getting for the.
Today the Hubby & I happened to have lunch close to Target and so we made a little visit to see if the same items were available here in Canada.
Not only were they available but the prices were IDENTICAL to those in the US.  I don't mean "identical plus what you'd expect given the exchange rate".  I mean  IDENTICAL as in AT PAR.
The little bedside rug for $24.99 in the US?  $24.99 right here in Pointe Claire (except, by the way, some of the bright pastel colours which happened to be on liquidation so we picked them up for an incredible $12.49 each!!!)
There were the same variety of comforters & quilts that we had looked at: each of them was AT PAR with its US counterpart.
The Our Generation Doll outfits (they fit American Girl & Maplelea dolls as well, btw) that were $12.99 in the US?  $12.99 in Canada.
So while I won't bore you with an item by item comparison (there were more items), I have to say that I was so excited about this fact that I HAD to share it with you.  I wasn't even planning a blog post for today but couldn't resist the urge to write it!
Now you should know that when it comes to certain items, most especially food & electronics-the pricing seems to vary more.  part of that can stem from regulations on what certain items can be sold at (e.g. pricing for milk & eggs is regulated).
That said, we found a whole lot of items with identical pricing.  We actually started looking at things 'just for fun' to compare!
Before I sign off, I'd like to share a few incredible finds:
200 sheets of Hilroy looseleaf : $0.10

Breyers Ice Cream, 500 ml : $1.00

Darth Vader & Sully masks (Darth Vader makes the 'voice'!) on liquidation for $9.99 …be ahead of schedule for Halloween 🙂
I was so fascinated that I started to ask questions – and then I learned something new that I also have to share:
Did you know about Target Canada's Price Match Guarantee?
Find the same item cheaper online (Amazon, anyone??),  or in a flyer and Target will match the price.  Have a RED card?  That'll give you an additional 5% off that matched price.  Yeah – I know.  Pretty awesome 🙂
Anyhow – I need to get back to my day, but I just HAD to share that from what I was able to tell the only difference between the US & Canadian prices is the currency…which at this point in time means that those prices that are actually AT PAR with the US are effectively CHEAPER at Target Canada 🙂
Wishing you a day of discovering little things that make you smile…and save you money 🙂
Tanya