The holiday season is upon us and list-making mania has set in.
To-Do lists, menu lists, food prep lists, grocery lists, gifting lists, shopping lists, and don't forget WISH LISTS. The kids', the hubby's, the family's, the friends, and dare I say: our own???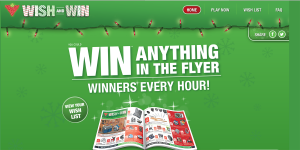 Well, this year, Canadian Tire is inviting Canadians to name something from the Weekly Canadian Tire Flyer on their Wish List and then enter for a chance to win it!
It's super easy! All you have to do is:
Leaf through your Canadian Tire flyer (either the paper version or online)
Snap a photo of an item for your Wish List
Share on Twitter, Instagram, or Facebook.com/CanadianTire, or share it from the digital flyer and you may be chosen to win your Wish List item!
Winners are being chosen every hour


What's on your Wish List?
Mine involves a lot of intangibles, such as:
more hours in a day
more quality time with my family
more time with my Mom
more time with my friends
But given that these are not available for sale, I can share a few things from Canadian Tire that would make it onto my Wish List 😉
The Philips Pasta Maker – OMG….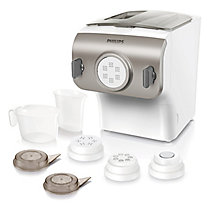 The Sunjoy Señora Gazebo
(for the spring & summer)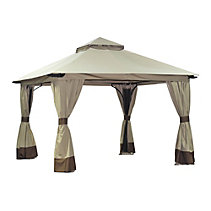 The KitchenAid Steel Double Roaster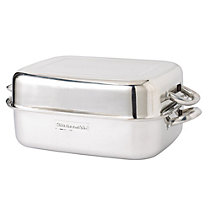 SO, What's on Your Wish List? Check out The Contest and the Flyer & Share a Pic!
You can learn more about the #CTWishAndWin Contest and how to enter by clicking here
Looking for other opportunities to win great stuff from Canadian Tire?  Join us for a TWITTER PARTY!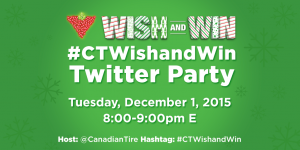 NO RSVP required!
Prizing: 10 x $100 @CanadianTire Gift Cards
Prizing: Canada-only with the exception of the province of Quebec

As you know I usually sign off my posts with a wish. Today, I sign off…
Wishing you a #CTWishAndWIN!!!
Now go-on, Get Wishing!!!
Tanya
Disclosure: I am helping to spread the word about the #CTWishAndWin Contest. As with all sponsored posts, I will only ever share with you products and/or services that I believe in. All opinions contained within are my own and cannot be bought