Our giveaway has closed and the WINNER is….
Miriam Pearl!!!
Congratulations Miriam! You will be contacted by email to make arrangements to receive your tickets to Just For Laughs MOM COM with Caroline Rhea.
Enjoy your well-deserved Mommy's Night Out!
Tanya
***************************************************
Who couldn't use a Mommy's Night Out?  A night with just the girls- could be dinner, coffee, a show or even a walk…it just feels good to get out, talk and most of all LAUGH.  Well this year, montrealmom.com would like you to have MNO with another Mom and go to see MOM COM at Just For Laughs!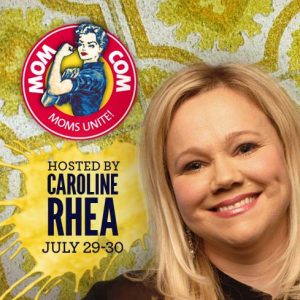 Hosted by the fabulous Caroline Rhea, the evening promises to be fun-filled & have you LOL…  You can enter the giveaway by simply answering the following question in the comments section: " Why do you need a Mommy's Night Out?" .  Remember to correctly enter your email address as the winner will notified via email.
Once you have entered by answering the question above in the comments section, You can get additional entries by::
– Follow @montreal_mom on Twitter (leave your Twitter handle in the comments section)
– Tweet this giveaway by retweeting this post (1 entry for every RT, you can tweet up to 2 times daily- please leave a link to your tweet in the comments section)
– Add montrealmom.com/blog to your RSS Feed (leave note in comments that you have done so, use same email address for both comment & RSS Feed)
– Write about this giveaway on your blog/website and leave me a link to your post in the comments section (counts as 4 entries!)
– Read any other post on the montrealmom.com blog and comment on it (please leave a comment on this post as to which post you read & commented on)
The giveaway ends at 11:59 PM on Tuesday, July 26th, 2011.  Winner will be chosen at random and will be contacted via email on Wednesday, July 27, 2011. Please make sure your email address is correctly entered in the comments section as the winner will notified via email. Winner will be asked to answer a skill-testing question. Open to Canadian Residents only.

Want to know more about the show? Interested in ordering tickets right away?  Click here for further info

Have a fabulous day & don't forget to laugh!!!
Tanya